Tutorials
How to open and manage a file in VCF format on PC or mobile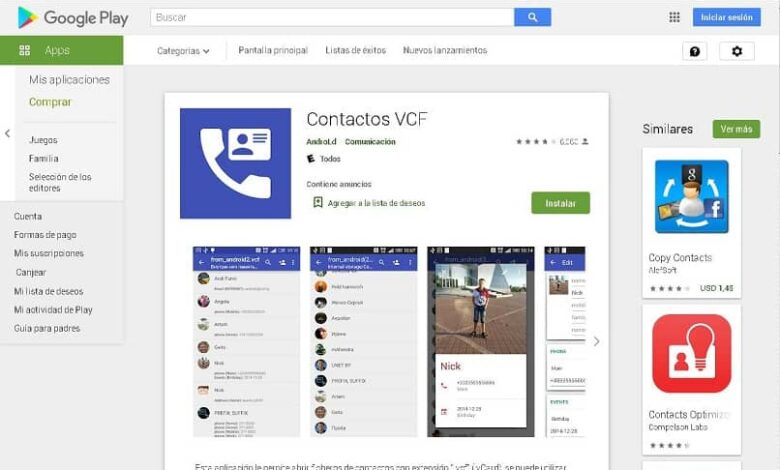 What is the use of a file in VCF format?
A file in VCF format works like a virtual address book, in a single file you can register all the contacts you want from A to Z; VCF files can be easily read on any device to edit, import or export a group of contacts.
Another utility that files in VCF format offer us is to quickly share a contact's data, thus avoiding having to write them manually and also saving possible transcription errors; For these reasons, this kind of format is very useful in our daily lives.
How to open a file in VCF format on PC or mobile?
Logically to get to this point, we had to transfer or convert the telephone contacts to a vCards file , or to a VCF file, from the mail service on our mobile or PC.
VCF or VCARD format files can be opened with any text editor on our PC or mobile, but their content is displayed in an unreadable way for most people; for that reason it is more convenient to open them with programs that allow us to view their content.
We can open a file with a VCF extension on the Windows PC with Excel , in order to have a backup of the contacts. Then, if needed, it is also possible to convert an Excel mailing list to a vCard file online . However, it will be difficult to visualize the data.
If we want to visualize a VCF contact book on a PC, we can install some free and easy-to-use programs, which will show us the data of each contact in a more readable way; Here are some of them:
However, the easiest way to open a file in VCF format is using an email client such as; Microsoft Outlook, since when you open this file you will be able to correctly view all your contacts, in addition to editing or managing them without the risk of accidentally damaging their format.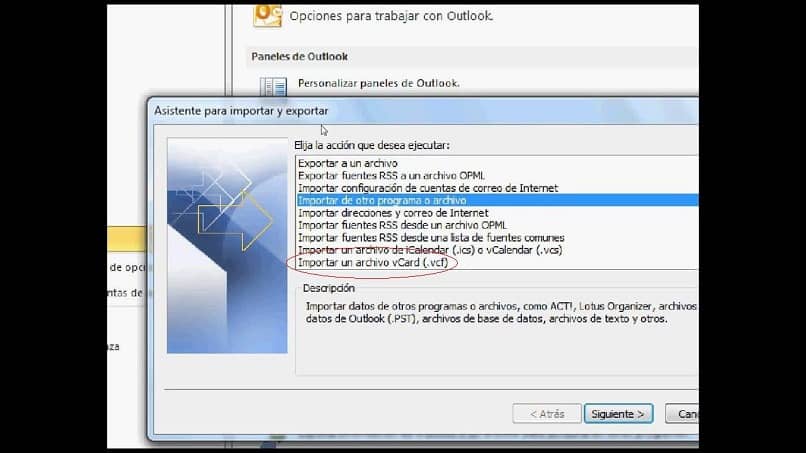 How to manage these files from a PC or mobile?
If you know the structure of a file in VCF format, you can manage your contacts directly from a conventional text editor. But if not, you can do it with the help of an email service (Gmail, iCloud, Yahoo, Outlook Live); or from a desktop client (Microsoft Outlook, Windows Live Mail)
For example in Microsoft Outlook, we go to the option "File> Open> Import", then we will see the "Import and Export Wizard". We will choose where it says "Import a vCard file (.VCF)", click on "Next" and select our file; immediately the contact will be displayed in the main folder.
In Windows Live Mail, click on "Contacts"; located in the lower left corner and then click "Import". In a list of several options, in the upper part of which we select "Business card (. VCF)"; This will open a window to choose our CVF file and edit it to our liking.
In Gmail, we go to the main inbox, then to the "Contacts" section on the left, we open the "More" menu at the top and click "Import" and then "Choose file" to choose the file VCF on our local device, so we will see the contacts in our phonebook. It is such a complete manager that you can even export or transfer contacts from one Gmail account to another .
We can also manage our CVF files   on the mobile using some applications designed for that purpose, one of them is called "VCF Contacts", made by the company "AndroLd Comunicación" and which has a very friendly interface; It is available in the Google Play store.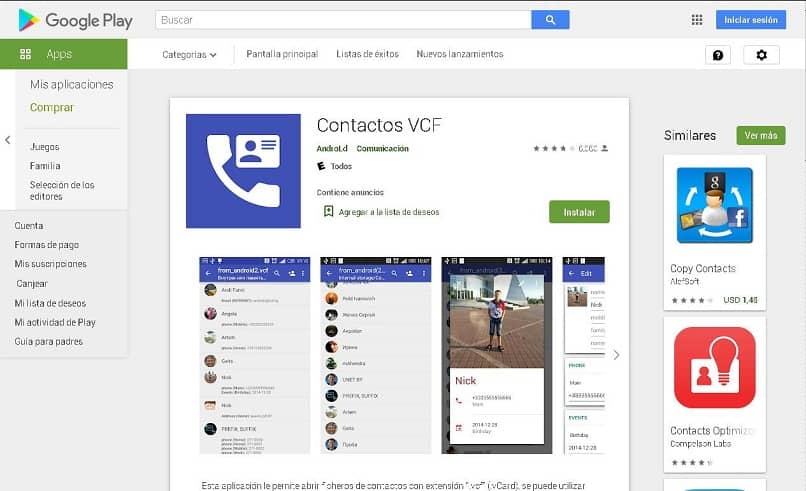 The use of VCF files makes it easier for us to manage our contacts; since we can import and export them in different email services. In addition to saving them as an emergency backup, in case our PC is damaged or the mobile is lost. Now there are no excuses to lose our contacts.