Tutorials
How to mix music or mix songs on Android and iPhone?
Currently there are a large number of applications with which you can mix music like a professional from your mobile devices. It must first be understood that mixing music or making a mix is ​​the process of manipulating and combining a set of tracks.
In order to create the mix of the audios, several methods must be used, such as: equalization, comprehension and reverb. Similarly, track levels must be adjusted in addition to orienting and applying effects.
Learning to mix tracks is important if you want to take control of your artistic life, in the same way, you must understand that your remixes can be on another level. In addition, you can put your creativity to work and all this can be achieved through your iPhone and Android devices.
Know which are the applications to mix music on Android and iPhone
Among the applications to be able to mix music are the following: DJ Studio, this is one of the best applications that are free for Android mobile devices.
In turn, it is a popular application due to the positive opinions that users have left on Google Play. It has several effects and sampler packages, music recording, two virtual turntables as well as compatibility with some hardware.
Next we can mention the Edjing application ; which you can download on Google Play ; It is considered the number 1 application on soundcloud and MP3. Its functions include the integrated turntable, as well as sampler packages.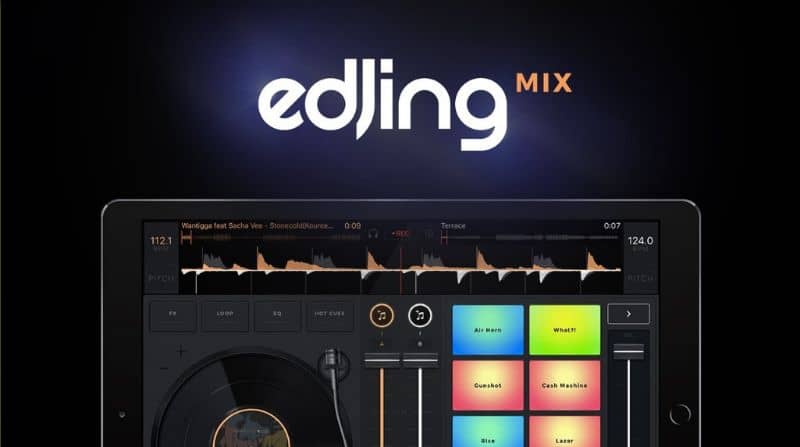 In the same way, you have several effects and various customization options, it is available for Android mobiles.
Other apps to mix music on Android and iPhone
Traktor DJ : This application is available for devices (iOS – iPhone, iPad), it is a professional tool, with it you can make mixes and sessions. This application has a perfect integration with the mobile.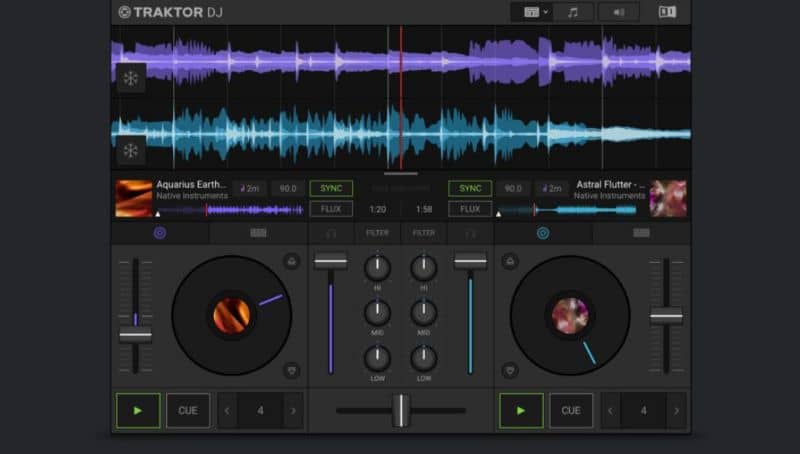 At the same time, it has integrated the necessary elements to achieve perfect mixes and mix songs, which are the equalizer and crossfadeer. In addition to the option to record and share.
Virtual DJ Mixer Premium : This application is free for mobile devices in order to achieve good music mixes. It can be interesting if you use the desktop version.
Mix.DJ free : Play the mixes that are already created, it has category sessions in order to choose the most recommended for your session. Similarly, this app has practical search engines.
Mobile apps let you mix songs like a pro
Having the knowledge of how to create music, or mix songs with the devices is a great advantage today. You can also join audios online. Technologies advance every day in order to make the tasks of each person easier.
Other applications that are available for Android and iPhone devices are: DJ, TOUCH DJ, MIXTAPES among others.
If you can handle these applications you can create your own tracks or create a PodCast easily from your Android or iPhone, which is ideal for preparing a good party. Music is a very important factor today, for this reason, a large number of applications have been developed to facilitate its reproduction.
With these applications you can manage to mix songs and play them from your mobile device, this new mode makes life easier for DJs. because it is not necessary to be in front of a mixing board or a computer to achieve these effects.
Ultimately, these creations came to make life easier for music lovers. Technology advances every day, it seeks to solve and make people's lives easier, which is why these applications were created to mix and mix songs like a professional.
Thanks to these types of applications, it is now possible to mix music like a professional. Since they offer very innovative and complete tools that facilitate all processes and thus impressive results are obtained.
It may also interest you: How to mix music with SoundCloud like a DJ .