Tutorials
How to merge multiple photos into a single collage-style image? – Free and online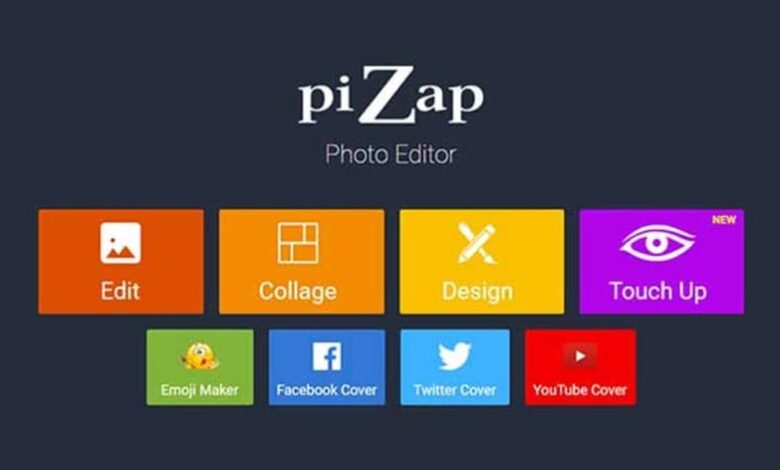 Make collage with online programs
When you search the internet there are many programs that offer you to make beautiful collage. In addition, they allow you to retouch those images that have one or another defect that you do not like. For example, make collage of photos with Photoshop or also create collage for photos online for free.
So we decided to take some of the most common options, which in our opinion are the best to make images with many collage-style photos, and they are also totally free.
Canva
Canva is an application that is available both to work online, as well as to download it to your mobile. In addition, it has a free version that, although it does not allow you to use all the tools, if you can create beautiful photos, flayers, notices and much more.
It is a good alternative when making a mosaic or collage of photos in Word , since this office program is sometimes cumbersome.
To start editing your image with many collage-style photos, what you have to do is access their official site and register with Gmail, Facebook or creating a new account.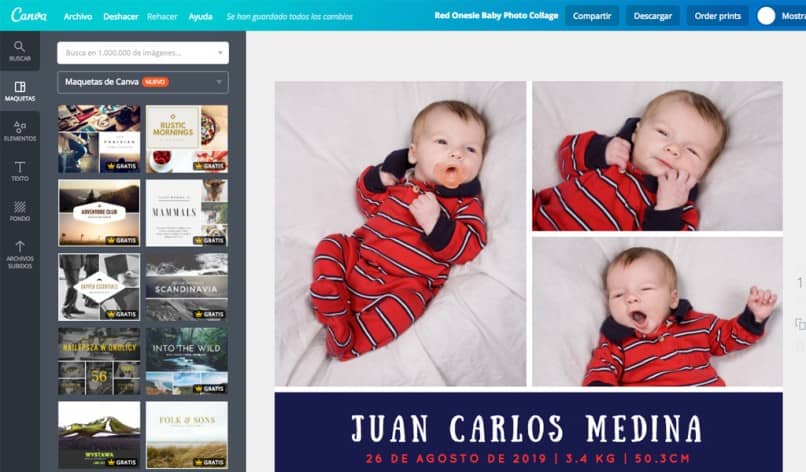 Once this is done, you just have to click on "Create new design " and start uploading all your photos to accommodate them on the canvas that will appear in the middle of the page. You can place stickers, text or whatever you want.
Then click on "Save " this option can be found at the top right of the page, choose the format in which you want to save your image and that's it.
Pizap
On the other hand, this page is known as one of the most used to create collage. What you should do is enter your page and click on "Collage " this option is at the top of the page.
You will find several default formats, so you can choose the one you want and with the number of photos. Once you choose the one you want, a new box will appear where you have the option to upload your photos from your computer or from your social networks.
Now just choose the photos you want, order them as you like best and place the filter, text or stickers you want, once you finish this just click on "Download the image" and that's it.
All options are good
There are many options you can find to make an image with many collage-style photos online.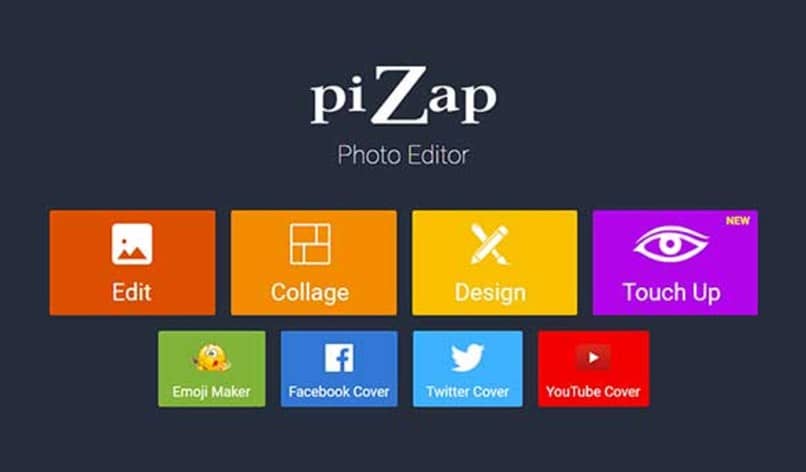 Fotor.com
Another excellent option is fotor.com, just like the previous websites you just have to enter the official website and on the main page at the top you will find the option "Collage ", click there.
A new screen will appear, where you will see the canvas where you are going to work and a menu on both sides. On the left side of the page you will find the option "Import", click there and upload all the photos you want from your computer to make your collage.
Now, in the menu on the right side, you will find all the options available to edit your collage. You can change the frame of your image, place texts, stickers, stickers, place a filter, among other options.
Once you finish editing your collage, you are going to go to the menu at the top of the page and click on "Save ", choose where you want your collage to be saved and voila.
You just have to have creativity
Now that you have known a variety of options to create your image with many collage-style photos, it is time to let your imagination fly so that you can create a collage full of style and its own personality.
It is true that each of the previous tools gives you different options, one is better than another. But everything will depend on what you need at the moment, how simple or how colorful you want your collage to be.