Tutorials
How to make or create a free rotating animated logo online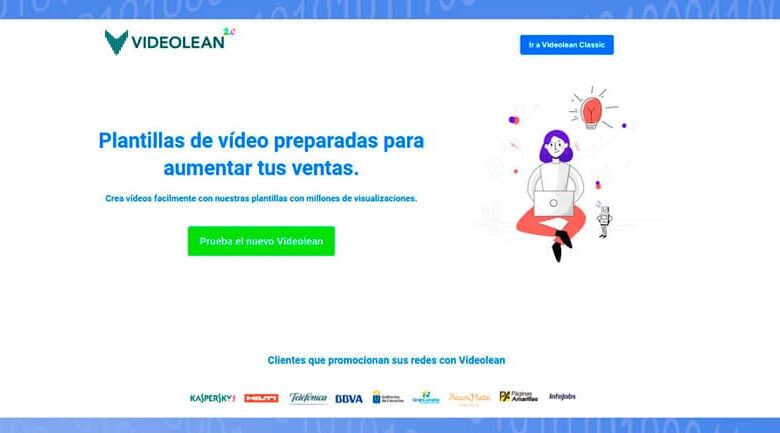 Do you want to make your personal brand more attractive in the eyes of customers? You can do this by adding an attractive visual element like a rotating animated logo. We teach you how to do it online.
Currently there are many tools to create animated logos , they are free and most of them are online. Best of all, you don't need any design skills to create your animation.
How to create an animated logo
Ofpheus
One of the best tools for creating logos is Offeo. It is the leader in offering innovative and cutting-edge predesigned designs. The Registration is free, but you have multiple payment templates.
It has an intuitive, easy-to-use drag-and-drop style interface . Each animation is one click away, you just have to put your logo and your ideas to make it work, you have 30 days to try the product at no cost, then you can choose to pay $ 19 per month.
Offeo has excellent user support. With just one click you communicate with support and you have tutorials and a blog at your disposal. In addition, it has a referral plan where you get discounts and payments every time you invite a friend to use the platform.
Renderforest
An application with a simple appearance, to create a rotating 3D logo or any other idea you can think of. On this platform you can create animations of 7 seconds or 15 seconds, you just have to add the logo and add the accompanying text.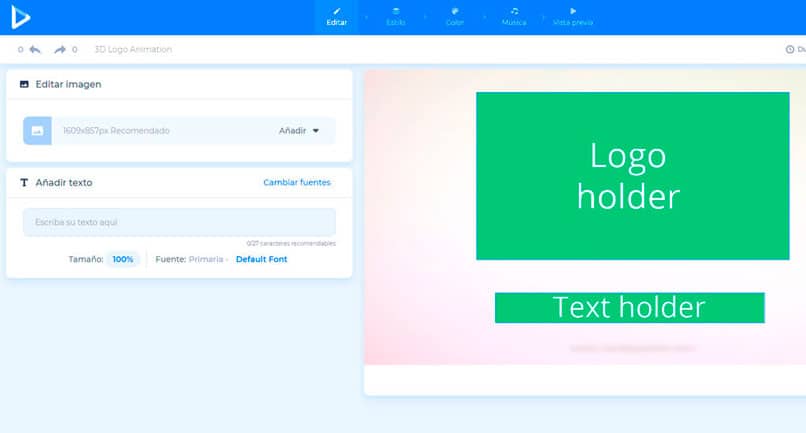 The subscription version has additional features like customizing the style, high resolution animations and much more multimedia content to add to the animation.
Crello
Crello is one of the easiest tools to use for creating a rotating logo and it's free. It contains an almost unlimited amount of templates for editing, you can even customize the background color, the font or add objects.
This platform understands the concept of "less into more" since it has simple, but striking designs to stand out on social networks. Although it is free, you can pay for the Pro version to access more multimedia content such as photos and graphics.
Make Web Video
This tool costs $ 8, but you can try it at no cost. To create an animation you must choose a video template, add your logo and customize.
It has an extensive library of templates and videos for creating animations or short videos. The advantage of using a Make Web Video is that you will have a practically unique and unrepeatable animation.
Lean Video
When it comes to speed Video Lean is the platform you are looking for. You can create an animation of your logo in minutes.
The content of this platform is paid and in order to use it you must pay $ 19 per month or $ 199 annually. However, if you want to try the product for free, request a demo.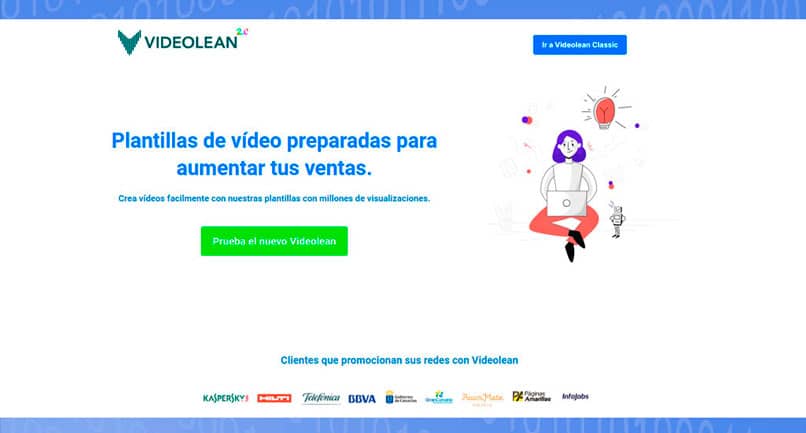 Make a rotating logo with After Effects
For advanced users, the After Effects application may be the one to make a rotating logo. You don't have to be an expert using the tool, but you do have to be familiar with its use.
If you already have the application installed on your PC, editing the logo will not have any cost. In this way you will have a unique design since the editing possibilities are endless.
Open the After Effects application.
Create a new composition.
Import your logo into the program.
Drag the logo onto the app timeline.
Activate the 3D layer to give the logo mobility.
Select the logo and press the R key.
Choose the way of rotation you want to place.
Now a new frame is created to edit the duration time or the speed of the animation.