Tutorials
How to make a family tree with free templates? – Fast and easy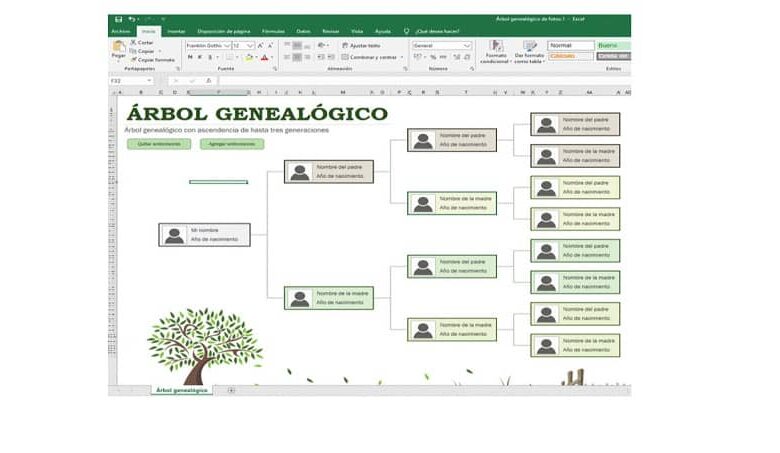 What exactly is a family tree?
From a scientific point of view, it is a tool used in genealogy, a branch of history that studies the family group and the ascending and descending relationships of each person. So it is more than a familiar element, it is a base instrument for scientific research and analysis.
A family tree is the way in which the members of a family are represented visually. It allows to represent the historical relationship of a family and includes different levels and branches; just like a tree and its branches.
Generally, a family tree includes 3 or 4 levels and 15 members of a family. However, this is not a rule, since some genealogical trees have included millions of people; like the one presented at the Massachusetts Institute of Technology with 13 million people.
Discover how to make a family tree with free templates
The first thing you should know is that there are a wide variety of options to make a family tree with free templates. Therefore, each of the alternatives that you have available will be explained.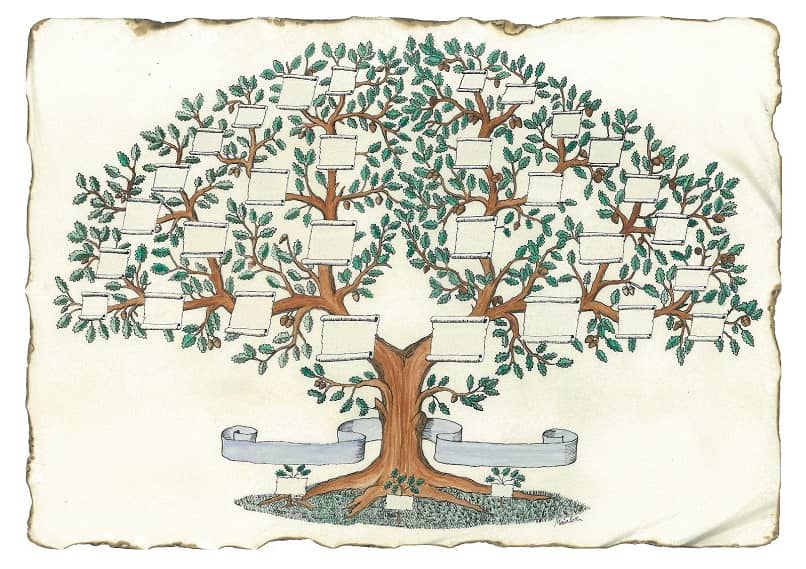 Printable templates
To make a family tree with free printable templates; You must use your search engine to find templates and you can download them in Word , so that they are ready to print. If your strength is Power Point, you can also download them for free . You just have to choose the theme or design that you want it to have to adjust the design to your style and that of your family.
It's that easy and fast, you just need to print the template and start building your family tree. There are even websites that make it easy to edit templates . It is excellent for a family project.
You can include different levels of branches, according to the number of relatives you want to include. Some sites have these free templates ready to print, so you only need to download them in one click. In some cases, you need to register with an email or a social network such as Facebook; in order to access the templates in order to download them.
In order to create your family tree, you need to have organized the photos you want to include. You must also have names and surnames, if you want to improve the level of your tree, you can include the birth dates of each relative. So you can build your tree easily and quickly.
Online templates for editing
As the name implies, these are templates that can be edited online. There are different free apps and websites that you can log into through a Google or Facebook account. Then follow these steps:
Collect digitally, the photos of the whole family to include in the family tree.
Conduct research on family data, dates, names, place of birth; as well as other data that you want to incorporate into the tree.
Enter the application or website of your choice and choose the template you want to use.
Start editing the template adding neatly; the photos of your family and the data requested by the template you have chosen.
Give your family tree a title and save the changes.
Once finished, you can print the tree or even share it on social media.

Make a family tree with free Excel templates
Excel also allows you to make your family tree through free templates. Simple and free. These are the steps:
Open Excel.
Choose the "more templates " option .
Put "family tree templates " in the search bar . You will see all the available templates and you must choose the design to use.
Start editing including dates, names, and family photos.
Save the changes and then you can print it or share it with others online.