Tutorials
How to lock the screen of my iPhone and Android Smartphone? – Very easy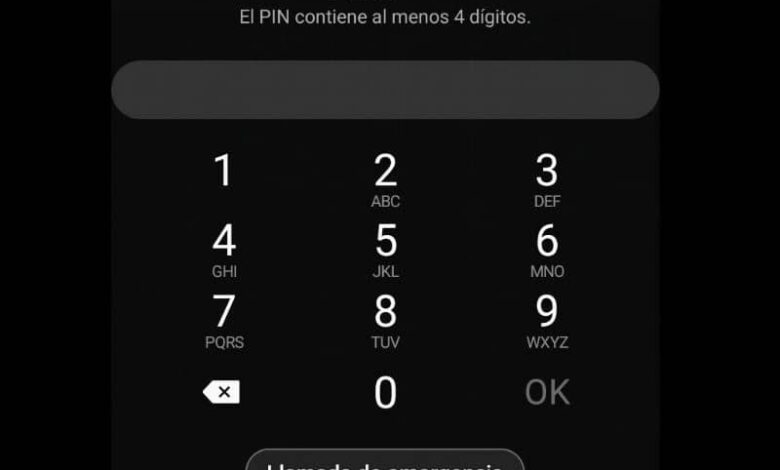 Through the following tutorial we will teach you How to lock the screen of my iPhone and Android Smartphone ? – Very Easy, something that is very important to protect your mobile device.
How to lock the screen of my iPhone and Android Smartphone? – Very easy
Undoubtedly blocking the screen of our mobile will help to protect it definitively against the theft of information. Password locking your smartphone screen is an excellent idea, but there are more methods than this. For this reason we have prepared a tutorial thinking about how important it is to maintain good security on our mobiles.
Lock the screen of my Smartphone iPhone
If you have an iPhone device, it is best to configure your security settings so that no one can access your information.
Pin
Password lock , also known as pin lock, is highly recommended to protect the information on our mobile phones. In addition, although simple it is quite effective, you can password lock your iPhone in the following way:
You should go to the iPhone configuration options, you can access them by clicking on "Setting".
Locate the section "Touch ID and code", press there.
Once you have clicked on the previous option, it is time for you to create the password with which you will lock your device, the key must be numeric and have 4 to 6 numbers.
It is very possible that it is necessary to confirm the code several times, do it and you will already have this method assigned to your device.

Fingerprint
Locking our device with our fingerprints is one of the safest ways that exist, since the fingerprint is something unique to each individual. In any case, this option is only available for new devices:
In the case of fingerprint protection, just go to the "Settings" section .
Once you are there, locate the section "Touch ID and code", in this space it is very possible that you will ask to provide our password, after this you can continue with the process.
Locate the option "Add fingerprint", after this the system will show a series of steps that you must follow to configure your fingerprint. Once the procedure is complete, you can use this method to protect your device.
Keep in mind that there are different methods to lock and unlock a cell phone with a fingerprint and it is best to know each one of them, since it may be slightly different on your cell phone.
Lock the screen of my Android Smartphone
If you own an Android device, you must take into account the security of your mobile, for this you can hide photos and videos on the cell phone and also apply the following screen lock methods
Pattern
One of the most characteristic protection methods of the Android operating system is pattern blocking. It is a very effective and simple screen lock, which has proven to be highly effective. To apply this type of lock, follow these steps:
The first step is to go to the configuration section, something that can be done by clicking on "Settings"
In the new versions of the Android operating system, to access the lock function you must click on the "Lock screen" option.
Once you are in the lock screen section, locate "Screen lock type and select " Pattern ".
After the above, your mobile will ask you to enter a specific pattern twice.
Upon completing the process, you will have your mobile set up and you will be able to use this screen lock method.

Pin
As expected, it is possible to use a pin to protect your device, without a doubt, although simple this is one of the most effective methods to lock your screen and protect the information on your mobile device:
Go to the "Settings" section .
Once you are there, you must go to "Lock screen", a space where the screen lock security options appear.
Click on the "Pin" option .
The system will ask you to enter a new pin, provide this information, remember that it must have at least 4 digits. You may need to confirm it, after this you will have correctly configured the pin to lock your screen.
On the other hand, in relation to unlocking, you should know that you can unlock your Android screen with touches , being an ideal option if you want to quickly access your mobile.