Tutorials
How to know if a file is safe and does not have a virus before downloading it?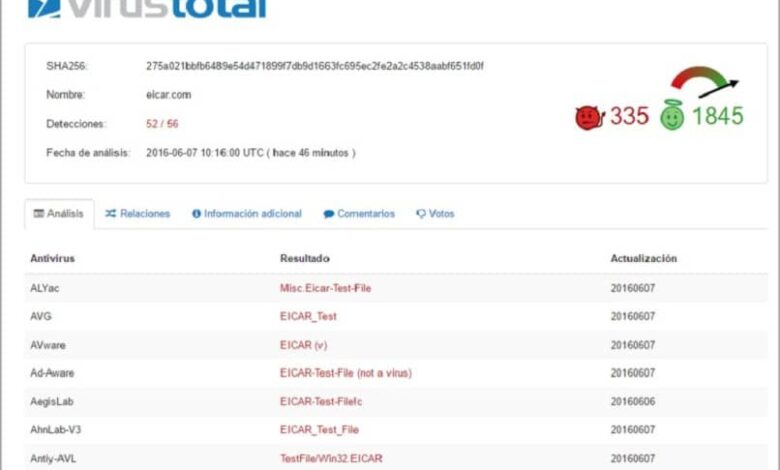 When downloading files from the internet, there is always the fear that they are infected with a virus or malware. Luckily, today there are ways to know if a file is safe or not. For this, it is also important to know the types of computer viruses and how to protect yourself from them.
Currently one of the easiest ways to transmit the virus over the internet is through highly demanded files, such as programs, games, videos, among others. Viruses are embedded in these files and reach users' devices through downloads.
It is important to be very careful with files that are promoted as free or free, these are the most likely to carry the virus. Therefore, the best measures against viruses must be applied .
If the necessary care is not taken when downloading files from the Internet, electronic devices can be infected with viruses as dangerous as spyware, a spy on our devices that searches for passwords and private information. Protecting a PC with an Antivirus, Firewall, Anti Spyware and Anti Spam is urgent in these cases.
The best thing will always be to download files from secure and official web pages. Similarly, if you want to know if a file is safe or not, just analyze its URL. How do you do this? Read on to find out.
Know if a file is safe or not with Virus Total
You can choose to remove a virus from your PC manually without an Antivirus program with Virus Total. This is a website that offers free analysis of files, links or download links through online antivirus. Checking files with Total Virus is like analyzing it with more than 50 different antivirus.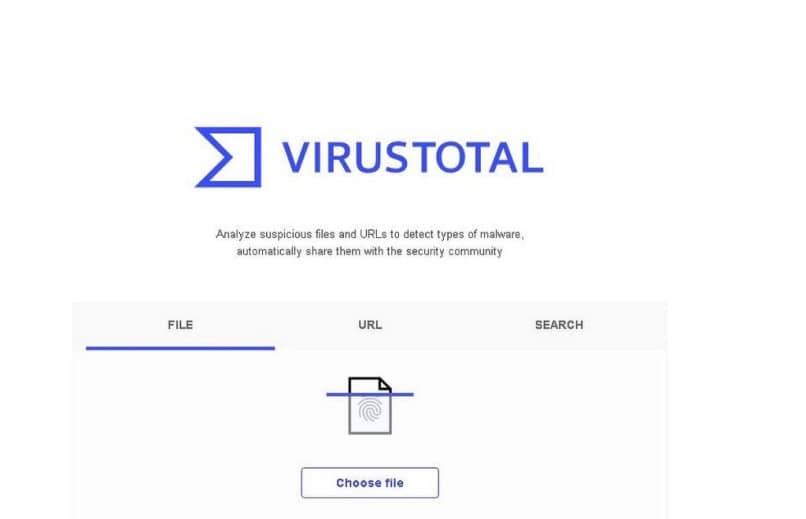 These characteristics position it as one of the most accurate virus detection websites on the internet. Filtering the files and links through it to know if a file is safe or not, is like analyzing it with different antivirus.
How to use it?
Using Virus Total to find out if a file is safe or not is fast and simple, here you will learn how to carry out the process step by step.
1. The first thing you should do to analyze the link of the file you want to download is to locate it in the search bar of the browser. Place the mouse above the link, shade it and press "Ctrl + C " to copy it.
2. After having copied the link, go to the Virus Total website. There will appear three options, click on "URL "
3. Once there you will see a search bar, paste the link there using "Ctrl + v" and press the "Search " button . Wait a few seconds while Virus Total analyzes the link of the file you want to download.
When ready the result will be displayed on the screen. There you will see that under the analyzed link there is a box called "Detection ratio" or detection range. This shows the number of positive results compared to the amount of antivirus in its database. There are currently 50.
Thus, the results can range from 0 to 50, where zero is totally clean and 50 is dangerous. For example: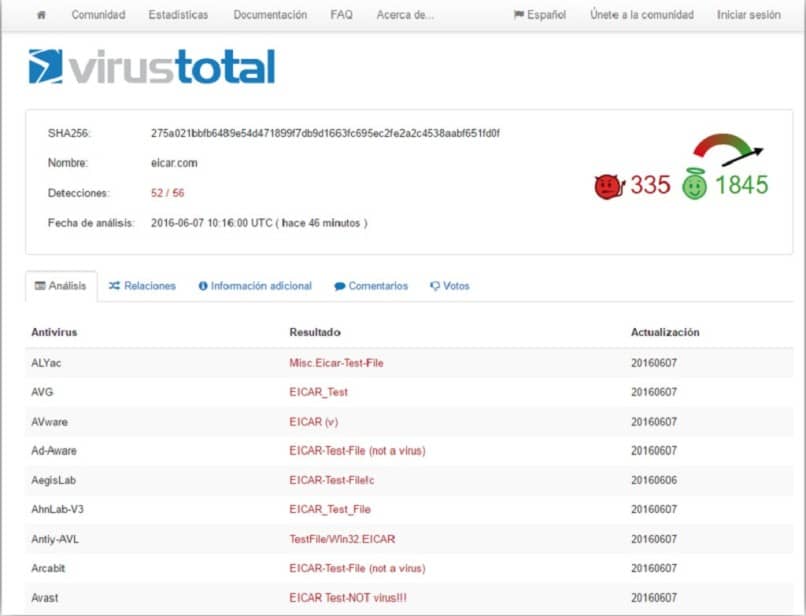 0/50 means that the link is completely free of viruses and malware
10/50 means that the file is of doubtful origin
30/50 it is better not to download this file because it most likely contains viruses
Using this tool it is very easy to know if a file is safe or not before downloading it. If you use browsers such as Firefox or Chrome, it is not necessary to go to the Virus Total website to be able to analyze a link.
Just by adding the VTzilla extension, you can analyze the links directly from the web page where the file you want to download is located.
After installing it, the option to analyze the link with Virus Total will appear in the browser's link menu, clicking there will open a new tab with the results.