Tutorials
How to force format a USB or memory card in a few steps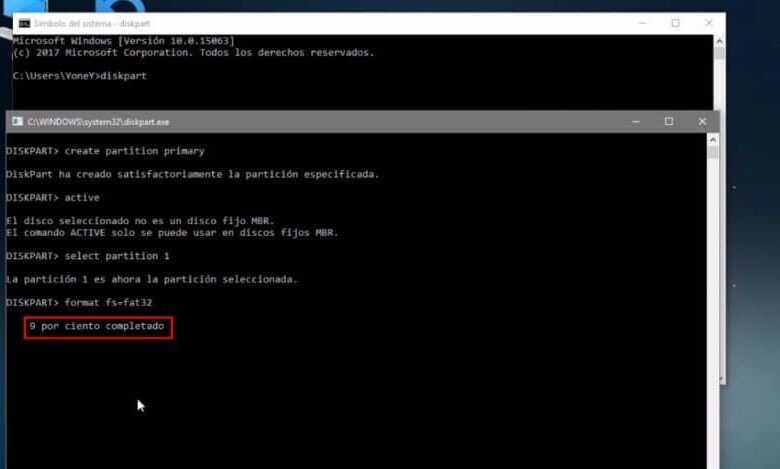 It is for that reason, that in this post we will tell you how to force format a memory or USB in an easy and simple way, as well as some tips for you to take into account.
What is USB or memory card formatting?
When we talk about the term "formatting", we refer to the deletion of files that are stored on that device. Through this process, the USB will be as new, that is, it will be able to save multiple information. Also, it will be free of malware.
We must take into account the type of files we want to store in our memory. In the case of a USB, the basic thing would be to do a format based on the fat32 file system that would be to save images or audio documents, so you can format a USB flash drive to Fat32 on Mac . In the case of a hard disk or if you want to store larger files, such as an HD movie or a game, the best thing would be to have a file system to NTFS. So you can format a USB memory / Pendrive from CMD .
However, sometimes there are problems that do not allow the device to be formatted in the traditional way that we all know. If this is your case, then we will explain how to do it using another method, easy and efficient.
It should be noted that, when formatting your memory or USB, all stored files will be lost. That is, no information can be recovered after formatting, so be careful and remember that you can also repair a USB or memory card without formatting .
How to force format a USB or memory card
There are multiple reasons why it does not allow our memory to be formatted, because it is very damaged, or the option to format does not come out due to virus problems. What we are going to do is use a Windows resource that is usually easy and without many complications.
To begin we have to go to the start search engine and type CMD, the command prompt will appear and we open it. A black window will appear where we are going to make the following indications.
1- Repair memory or USB
We write diskpart and press Enter, we will get another pop-up window.
In this window we write list disk, press Enter and we will get a list of disks and look for the one we want to format by force.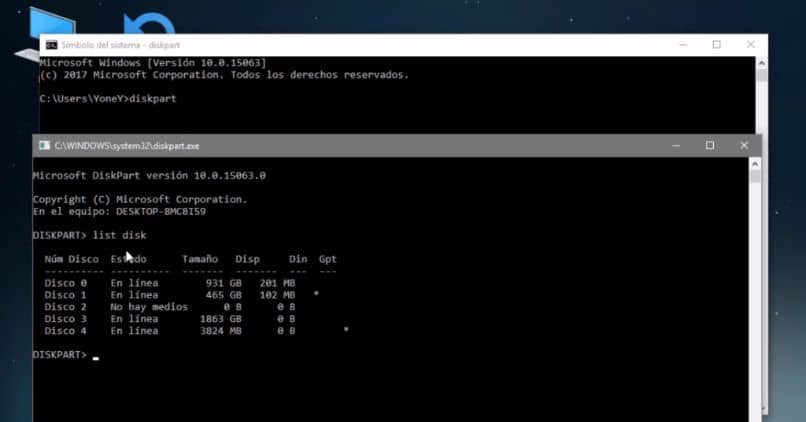 After being sure that it is the one we are looking for, we write select disk and the number of our memory, if for example it is number 3 then we put select disk 3.
It will tell us that it is already selected, then we write clean to clean our memory. This causes us to leave our memory blank.
2- Create partition and format
Now we will have to create a partition since there is nothing on that drive for cleaning. To do this we write create partition primary and press Enter, it will show us that the partition is already created.
Then, we will have to select the partition to do a formatting. For this we write select partition 1. We confirm and enter format fs = fat32. A progressive account will start and begin to process, that is, to format.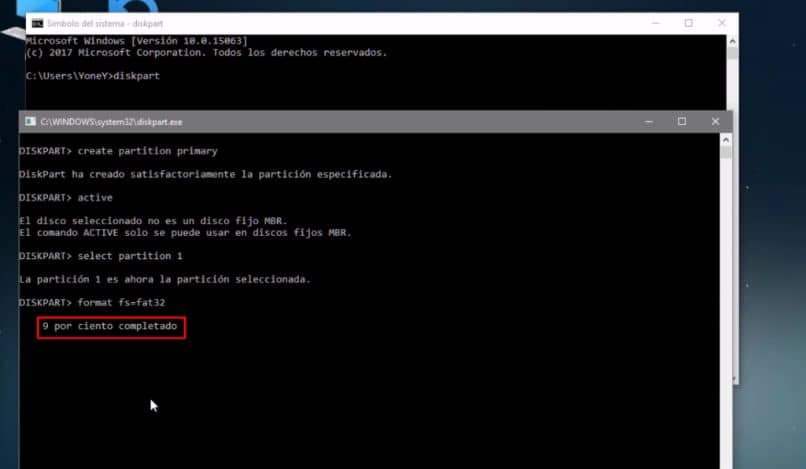 Wait a few minutes for the process to reach 100% then write exit to exit the symbol of the system and ready, and our memory or USB is ready for use.
It is important to remember that if you want to use the memory for another type of use such as bootable USB, here we will show you in detail and easily how to create bootable USB .
Finally, we hope that this tutorial has helped you, however, we would like to know your opinion. Have you managed to format the USB memory with ease? Do you know of other methods to forcibly format a USB? Leave us your answers in the comments.