Tutorials
How to easily withdraw or transfer money from Skrill to my bank account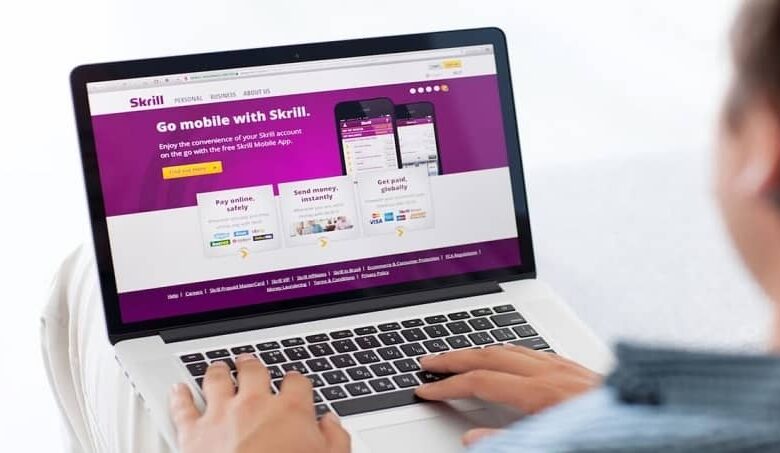 If you recently opened a digital account at Skrill, but you don't know how to transfer the money to your bank account, don't worry with just a few steps you can transfer your money; Keep reading this post where we will explain how to withdraw or transfer money from Skrill to your bank account in a simple way.
Steps to transfer money from Skrill to a bank account
When you receive money in your Skrill digital account, you are not charged any type of commission, but when you transfer money from your Skrill digital account to your bank account, you will be charged a commission that is a flat fee for each transaction, that is, it does not matter if the The amount you transfer is high or low, it will always be the same rate.
It is important that before making any transaction you verify your Skrill account so that you can receive and transfer large amounts of money. The bank accounts you register with Skrill must be personal, that is, the name of the owner must match the owner of the Skrill account.
Go to the official Skrill page. 
When you are on the official page, log into your Skrill account by entering your email or mobile number and password.
Once inside your account, go to the side menu found on the left side of the screen and select the "Withdrawal" option.
Now you will see on the screen the "Withdraw" section where you will find several options to withdraw such as a bank account, mobile wallet or send to an email or mobile phone; but mainly you find the bank account option (the account was registered when you opened your account).
Click on the "Withdraw Now" option below the phrase bank account.

In this new section you will see the bank accounts that you have previously registered. But if you want to use another account that you do not have registered, you can click on the option "+ Add bank account" found under the bank accounts that you have registered. 
Choose the bank account to which you want to transfer your money and click "Next".
In the next section you must first write the amount you want to withdraw, second choose the type of document that you will use to validate the transaction and third write the number of the document you selected. To continue with the process click "Next".
Now you will see the summary of the transaction that you are about to carry out, confirm that the data is correct and verify the amount of the commission that Skrill will charge you for the transaction. You will also be charged a commission for exchanging the money into the country's currency.
After verifying all the data, click on "Confirm".
A pop-up window will appear on the screen where you must enter your 6-digit pin to confirm the transaction (this pin was created when you opened your Skrill account). Click "Confirm".
Your money was successfully sent to the bank account and it will be paid within 1 to 5 business days.
Details to keep in mind when using Skrill
You can also withdraw your funds via VISA, MasterCard or a mobile wallet, but these options are not available in all countries.
If you want to transfer your money to other digital wallets such as PayPal or Payeer, you have to use an intermediary that allows you to receive and send money between different wallets because you cannot do it directly; you can use for example the AirTM platform .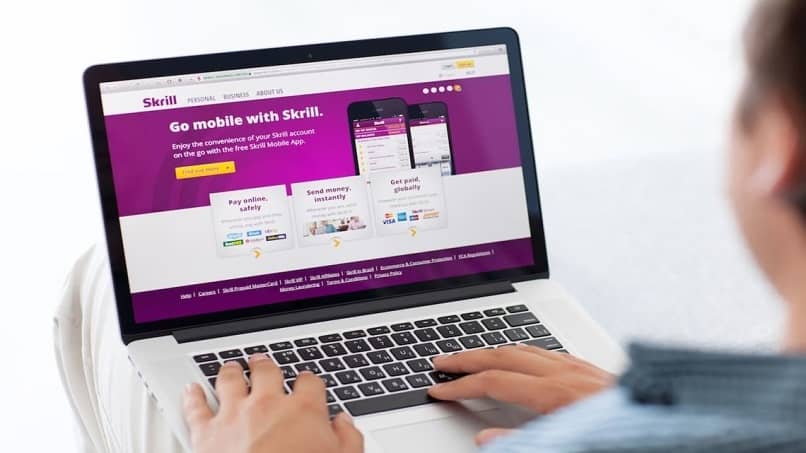 When you make withdrawals from Skrill to the bank account you must bear in mind that you will be charged a commission for changing the dollars to the currency of the country; Therefore, it is not convenient to make withdrawals several times a day because you will spend a lot of money in commission, try to withdraw all the money you need in a single transaction.
Creating an account in Skrill is free, but you should keep in mind that if you do not access your account even once a year you will have to pay a commission for inactivity.
Skrill is an excellent digital wallet that will allow you to receive and transfer money quickly and easily without having to spend a lot of money on commissions; you can also use its app to carry out any transaction from your mobile.