Tutorials
How to download sounds and audios of emergency, seismic or nuclear alarms in mp3 for free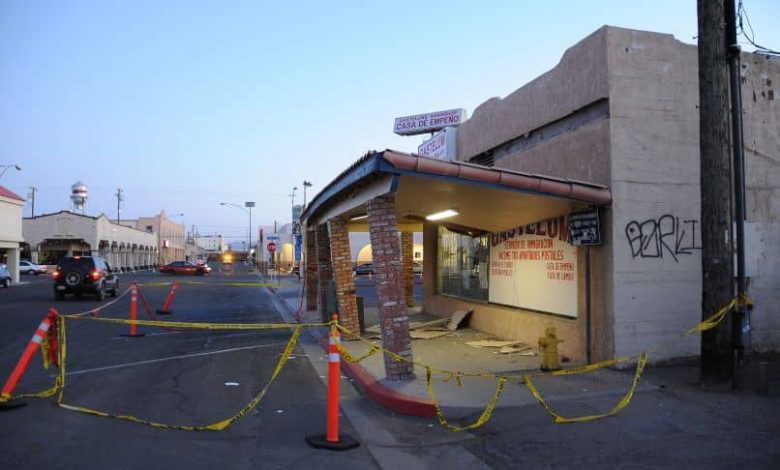 Through the following guide we will teach you how to download sounds and audios of emergency, seismic or nuclear alarms in mp3 for free, in turn we also present some tools with which you will be aware of seismic dangers.
Setting an alarm on your iPhone with an ascending sound can be a great incentive to wake up in the morning. In any case, the sounds must first be obtained, which is what we teach you next.
Download sounds and audios of emergency, seismic or nuclear in mp3
To download sounds to put as ringtones or send through applications like WhatsApp, read the following information.
Certainly one of the most recommended applications or websites to find alarms is free mp3 sounds, a website that makes it possible to create ringtones for iPhone from iTunes for free or for any mobile phone.
On this site you will find free sounds of all kinds, just search for what you want. In our case, it would be appropriate to search for terms such as "emergency alarms", "nuclear alarm", "war alarm" or any other similar term that is similar to what you want to find.
In any case, once the results appear, you can listen to the tracks that are displayed without limitation. Listen to each one of them to download the one that most catches your attention. Downloading them is very simple, just click on the "Download" button.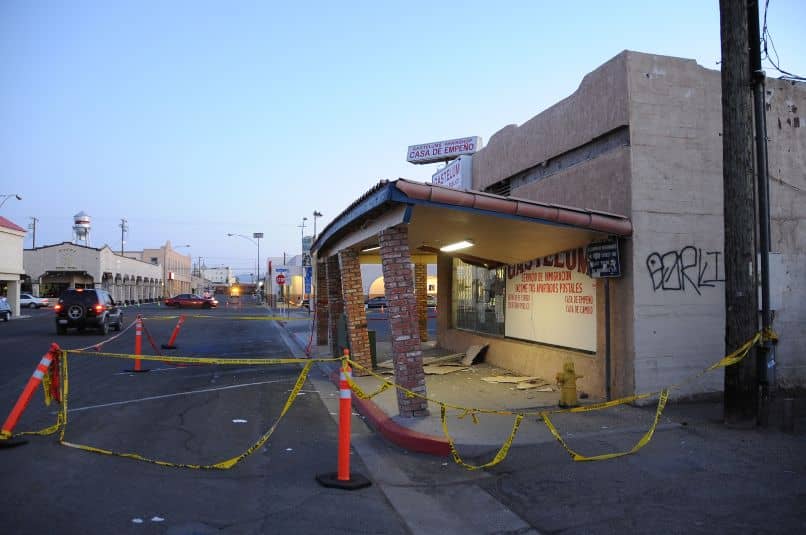 The page will show you the available options, select any of them and the selected sound will start downloading. After the above, you can change the tone of your Samsung Galaxy mobile  or any other and also send the alarm sounds to your contacts.
Clearly all the above information is intended for recreational purposes, but if what you are looking for is to protect yourself against an eventuality such as an earthquake or earthquake, read on.
Download programs or seismic emergency alarms
If you live in a nation with great seismic activity, you surely know that being informed is essential. Given this, we will show you two excellent applications that you can install on your mobile and be aware of the earth movements of your nation and the world.
Earthquake Network / Earthquake Detector
In the event that you are in a place with constant seismic activity, it is convenient to have an alarm that warns you about any event that may occur. This will undoubtedly give you more security and a door to information more immediately.
There are various tools that we can choose as an emergency or seismic alarm on our mobiles. In any case, we have an Earthquake Network application, specialized precisely in seismic activity.
Earthquake Network is characterized by offering an intuitive system that covers most of the nations of the world. Keep in mind that in Spanish application you will find it with the name Sismo Detector. In any case, if you have any doubts regarding the application, please note that the author of the application is Francesco Finazzi.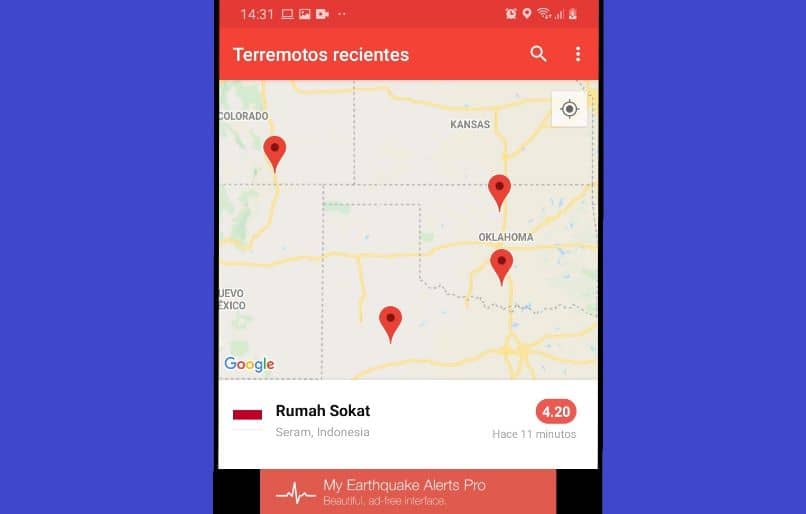 Once you start the Sismo Detector application, it will ask for permissions to know its location, just click on "Allow". The application may ask you to enter your country, in this way you can be aware of the logical earthquake alerts of your nation.
My earthquake alerts
If you are not convinced by the previous application, you can use "My earthquake alerts", you will find this application in the Play Store completely free of charge.
Once you have found it, when you start the system it will ask you to grant permission to know its location, click on "Allow". After the above, you will be able to see in real time the updated information on the seismic activity near your region and the world.
The application is very easy to use, just start it and navigate through the map to see this information. An interesting aspect is that you can configure the notifications and alarms of the seismic activity in your area to your liking.
In the same way, it is highly recommended to know the types of fire evacuation safety signs , something essential when there are earthquakes of considerable magnitude.