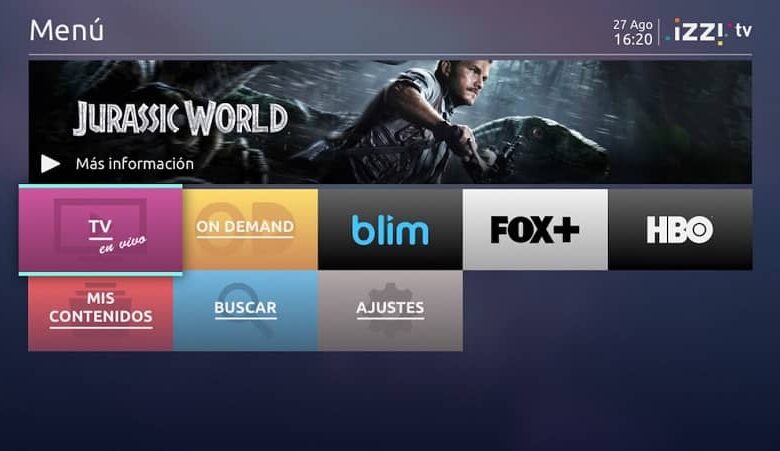 Due to their ability to connect to the internet, they have become a form of online entertainment for many. Thanks to that, it is possible to download Google Chrome on your Smart TV , as well as download and install Google Play Store on your Smart TV using Android .
Not only that, with some settings you can view and install Amazon Prime Video on your Smart TV ; and depending on your brand and TV model, it is possible to download the Play Store for Smart TV . In this post we will focus on an application called Blim.
We will show you how to download Blim for Smart TV in a simple way. We are aware that Netflix is ​​one of the most popular platforms for streaming content; but Blim a worthy competition, which like Netflix allows you to have a free trial for 30 days.
The Blim app for Smart TV
Blim TV is a service offered by the Televisa line, and offers a video-on-demand subscription through an Internet connection. In exchange for the payment of a monthly subscription, it offers programs to be seen only in a personal way.
With the connections that are handled, we can take Blim into account , since it offers more than 20 thousand hours of content. Life is not enough for us to see all the varied content that Blim offers to its users.
In the content of Blim there are original series produced in Spanish, Mexican and international series. You can get premiere movies from Mexican cinema, or also classics. Cartoons, shows, novels and children's series are also available.


With the content creators and distributors of Walt Disney Pictures and the BBC, Telemundo has contracts. Among its international exclusives is James Bond, you can view the entire franchise.
To test this service you do not need to link a credit card, something that is complicated with Netflix. If you do not remember to unsubscribe from Netflix, the second month you will be charged for your membership.
This streaming service is available for computers, smartphones, tablets and certain brands of Smart TV. The application is compatible with operating systems such as Android and iOS, Xbox 360 consoles, Xbox One, etc. Also with the browsers Google Chrome, Mozilla Firefox, Internet Explorer, Safari and Microsoft Edge.
How to download Blim for Smart TV
We can say that Blim is presented as a good alternative for us, due to the content it offers to download to our Smart TV; so we will show you two ways so you can do it easily and without complications.
First of all, we remind you that in order to download the application, the Smart TV must be connected to the Internet. First we will show you how to do it from the applications of your Smart TV, for this you must follow the following steps:
Go to the Applications menu part of your Smart TV.
Find where the Download apps alternative appears .
In the Search section , you proceed to place the name of Blim.
When it throws the result of the application, you will choose it.
Press the word Start the app, in this way the application will be installed.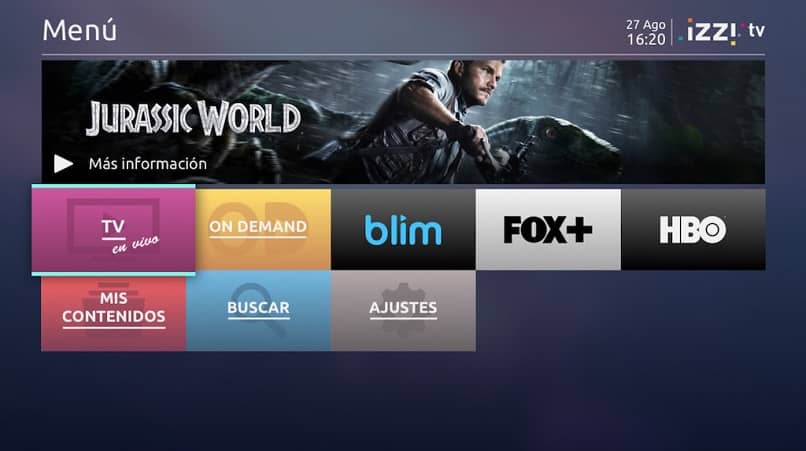 Now we will show you how to do it when the application may not appear in the application finder. You can go to the official Blim page from your Smart TV browser, once there you can download it directly.
You don't have to worry about the technical details of the download; the website will automatically detect the compatibility of the Smart TV with the file to be downloaded. Once you have downloaded the application you can start trying Blim and for free for 30 days.
In a simple and uncomplicated way we have shown you how to download Blim for Smart TV. Keep visiting our page for tips on other topics that are also interesting and that may benefit you.