Tutorials
How to download and install Google Meet on my PC and Mobile, Android or iOS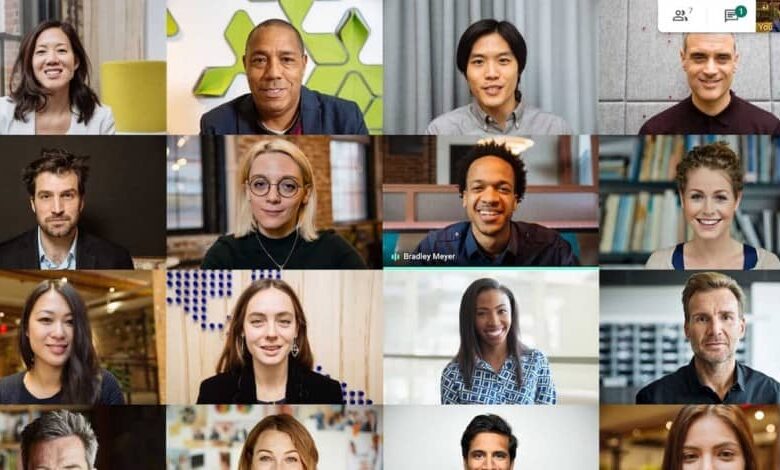 What do I need to have Google Meet? Requirements
Google Meet is an application that practically anyone with an Android device or a PC and internet access can use, but it is important to know that there are a few requirements for this application to be used. The first and probably the main requirement is that the user must have a Google account, it works like this for practically any application related to Google.
Once you have a Google account, you can log in, but getting Google Meet will depend entirely on what device you have, since if you have an Android device, you will have to access the Google Play Store and download it. Now, if you have a computer or laptop, it will be as easy as typing in the Google search engine and choosing the first option from the results.
It is important to know that Google Meet is an application that will allow you to hold meetings with different people, in order to carry out videoconferences, classes, mass calls, etc. Therefore, it is essential that you have a device with Internet, a microphone and a camera.
If you have a computer, you will need to have a compatible operating system, such as Windows, MacOS, Chrome Operating System, and Ubuntu. Now, if you have a mobile device, you will have to have Android 5.0 or higher, or iOS 12.0 or higher. But if what you want is to make a video call with Google Meet, you will have to have Android 6.0 or higher, or iOS 12 or higher.
To be able to make a call with Google Meet, it is important to take into account 2 things, you can be the one who creates the meeting, or you can be a guest. In the event that you are a guest, you will have to have an access code, which will be provided by the administrator or creator of the meeting. So make sure you have this code before logging in, in some cases, you will have to wait for the administrator to accept you.
Download and install Google Meet for PC
By downloading and installing Google Meet , you will be able to create video conferences wherever you are, you just need to follow these simple steps.
Now, to use it on your PC it is not necessary to download it, you just have to log in with your Gmail email. Once on the Gmail home page you are going to go to the upper right menu that has three lines with three dots in each one and click on it.
A menu with all the options you have in Gmail will be displayed, and you will click on the " Meet " option . Immediately, you will be sent to the Google Meet start menu, to start a video call or enter the code for a conference.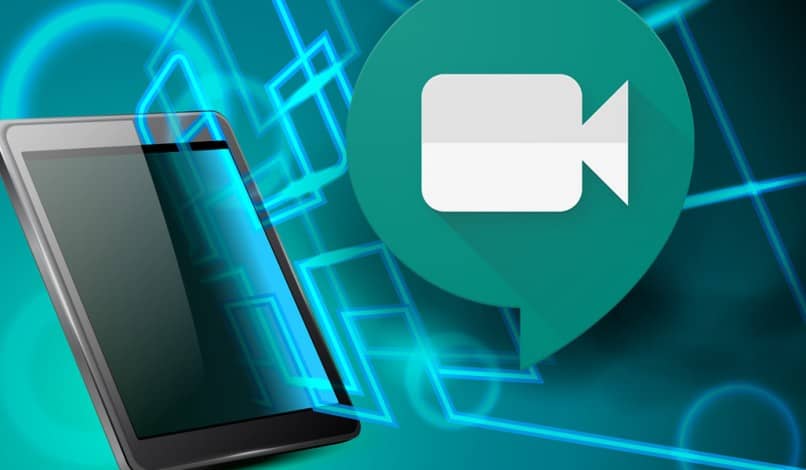 Windows
If you want to use Google Meet from your Windows computer, you will only have to complete a basic series of steps. First, you must verify that you have successfully logged into your Google account. To verify this, we will go to the upper right, there we can verify if we have already logged in, normally, if we can access correctly, we will see a profile photo, or our email, but if we have not logged in, the most normal is that we get an icon without a photo and the option to " Sign in ".
Once we have verified the session in Google, we will simply have to type 'Google Meet' in the search bar and select the first result, without having to download the program, totally Online. When you have entered the application, you will be able to choose if it will be you who creates the 'New meeting', or if you will enter one already created by someone else, you will do this through a code. Once inside it is ready, you just have to make sure you have granted the necessary permissions to activate the microphone and the camera.
Mac
The process on Mac is practically the same as for Windows, since we will have to enter this application through Google, so the process of logging in, confirming the start, searching for 'Google Meet' in the search bar and entering, and that's it. . Probably the only difference is one or another detail in the interface, but basically the process is the same.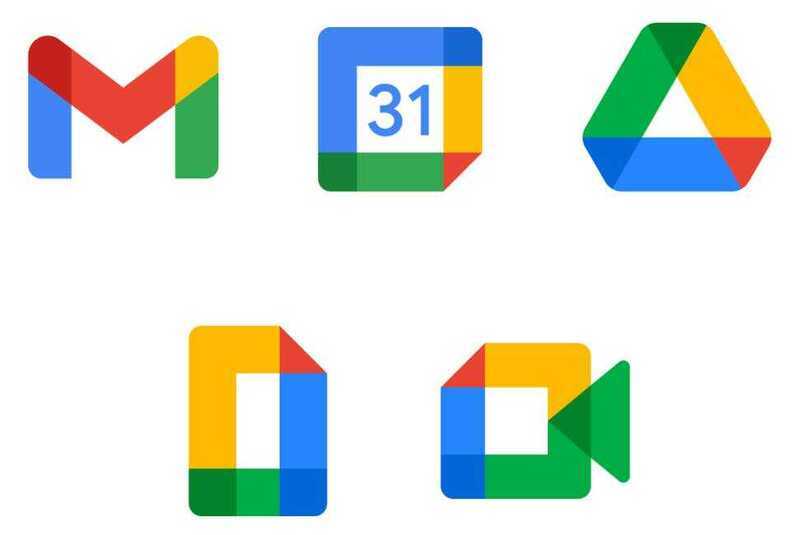 How to download and install Meet on my cell phone
As you should already know, this application is available for both Android and iOS.
Let's start with the download for Android. The first thing you should do is open your "Play Store " and search the top bar of the application "Google Meet ". You will be automatically sent to the application where you must press "Install".
A window will appear where it tells you that this application is going to use your information and some services from your cell phone. Press "OK " and wait for it to install.
Once downloaded, click on "Open " and the application will automatically open, follow each of the steps indicated, enter the email with which you are going to log in and that's it.
Now, if you are an iOS user, the procedure is as follows. Go to your "App Store " and in the search engine place "Google Meet " followed by pressing the first option that will appear in the list of applications with this name.
You are going to press " Get " and wait for it to download, once downloaded press " Open " and then you will be sent to the already downloaded application. Follow each of the steps that the application will indicate and voila, you are ready to start videoconferencing from your mobile.
Android
The first thing you need to know to be able to have Google Meet on your Android device is that this must be a version 5.0 or later, it is very rare that currently there are still devices with inferior operating systems, but if by chance you are a user of one, you probably won't be able to use this app.
When checking that our operating system is compatible with this application, we will see if it is already installed as the default application, since in some cases, it is already installed in the Google applications folder. If it is not installed, we will download it from the Google Play Store.
Once installed on our device, if we have already logged into Google, we will proceed to grant the necessary accesses so that both the microphone and the camera can work, and that's it, we can start enjoying the best meetings with audio and video in real time.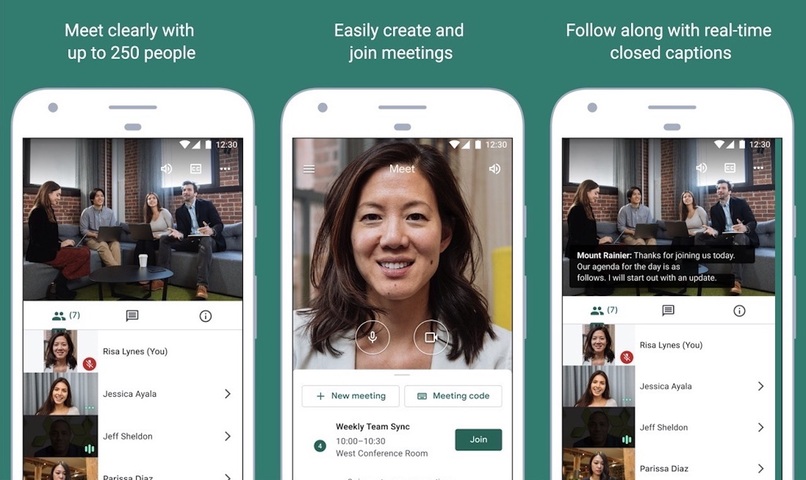 iPhone
In iOS, we will have to verify that our operating system is later than 12.0, once we have made sure that our device is compatible, we can proceed to install it. We will get this application in the App Store totally free, we will not have to bother to verify if it is already pre-installed because, logically, our device is Apple.
Despite being Apple users, we will have to create a Google user to be able to use Google Meet. At the end of all this process, we can safely use this application.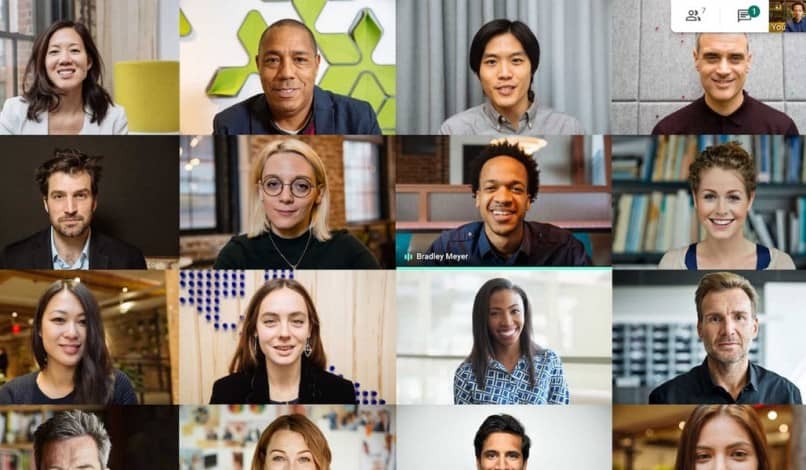 The best way to keep in touch
Google Meet is the improved version of Hangouts, through this app you can make videoconferences with up to 250 people at the same time. This is why it is the favorite of companies in the world.
You can study or work from the comfort of your home, or keep a meeting with people from another country in an easy way. In addition, it gives you the option of sharing your screen with the rest of the conference participants to make the meeting more intuitive.
On the other hand, it is an application that does not need too much space on your phone, which makes communication much more comfortable.
It was originally created as a business application, but so far it has been used both at an educational level and also to maintain communication between loved ones who are far away.
If you have used Skype or Zoom before, it will not be a big problem to adapt to Google Meet, they have quite similar platforms. So it is time for you to start using Google Meet as your best ally to communicate with your loved ones, watch your classes online or hold your work meetings.