Tutorials
How to design a custom envelope and labels to print and send a custom letter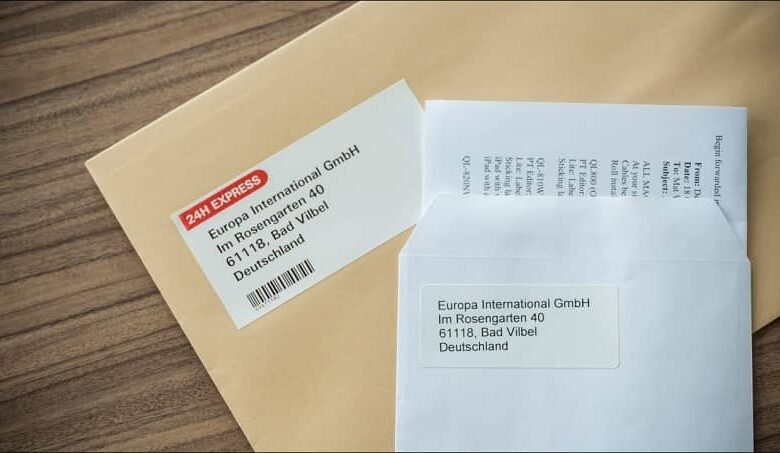 In the technological world around us, many people have lost the practice of writing a letter with labels, and even consider that it is out of fashion to do so. However, although it has been almost in danger of extinction, millions of people around the world continue to write letters and even personalize them to their liking.
Of course, something that has given rise to the creation of letters is that the same technological programs have included in their functions the creation of labels and letters. For this reason, in the development of this article, we will mention some programs in which you can create label designs and how you can do it easily.
Programs that make it easy to create custom labels and envelopes
The programs to do this are actually many; But, here we will only mention 3 that are the most used and we will explain how you can do it in a few simple steps.
The first program for this is Spark Adobe, this being a web application that allows you to easily create graphic designs ; in this case, to create custom labels or envelopes. The functionality of this program is beyond your imagination, as you will find unlimited options for all your designs.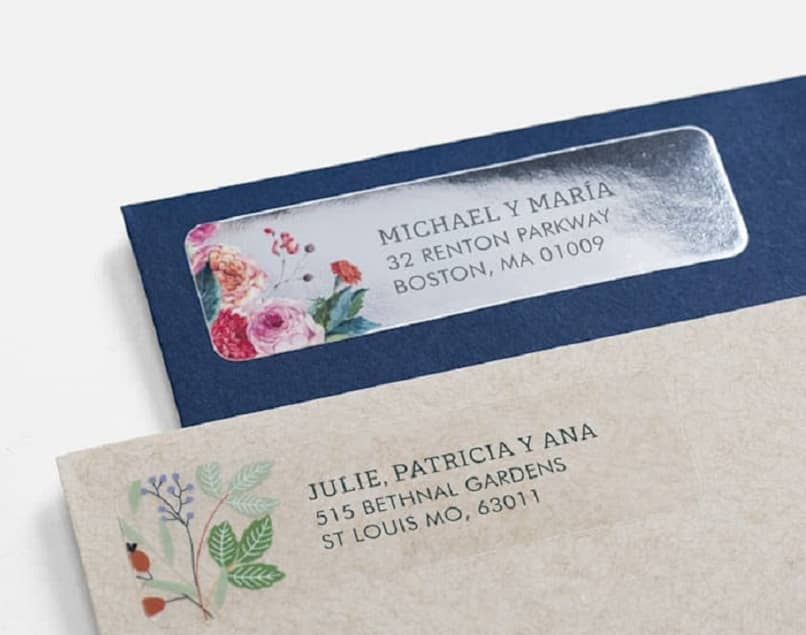 On the other hand, the second option for these customizations is Canva, which with just a few clicks you can design a label or greeting cards  that you can print. Similarly, Canva offers you millions of template options that you can use to personalize your envelope or upload images for your label.
As a third option, it is the correspondence function of Microsoft Word, which is a little known function in this program but which has provided help to users. With this tab, you can create quantities of personalized letters with a greeting, although the format of the letters and their design may be similar.
How to design custom labels or envelopes with these options?
Let's start with the first one we mentioned, Spark Adobe, where you will find these functions in the Spark Post tool , where all the options for your designs appear. The first thing you are going to do to start with the design of your label is, choose a size and the way in which you want to present it on your envelopes or on letters.
Then, you can choose a topic that catches the attention of your reader or makes you know something, which you can find in the gallery offered by the Spark Post program. As a good function that is used by users is to be able to customize your label with your own image or find one in the Adobe galleries.
To finish with the personalization, you can write a text that you want to be presented together with the image or design that you have personalized on your label. Once you have finished with that, you can now print or save the label to paste it later on a letter that they are going to send.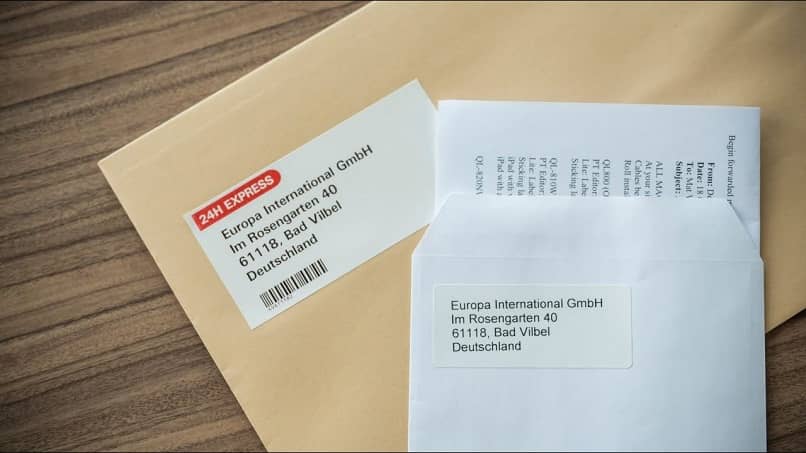 In the case of the other option, Canva, in order to create these labels you will also have the template service with attractive designs for the templates. First, in Canva, you have to choose the template design that is available there or, failing that, you can create your own design.
Following the steps, now add a letter or message on the label, and then you can customize it with colors, different letter formats and images. If you have already done all this and you are satisfied with the design you have created, you just have to save it to print it or send it to your letter and paste.
With Microsoft Word, you will have the option to create a personalized envelope and label quickly without complications; select the "Correspondence" tab, which is at the top of the screen. Then, in the upper left corner, the option to "Create" appears and you can choose between creating an envelope or a label.
There, a new tab will appear on the screen with boxes where you can write the message you want in your envelope such as the address, sender and see the preview of it. For labels, the steps are simple , select the tab that is next to envelopes in the tab and fill in the requested information; you can get 30 labels per sheet.