Tutorials
How to deactivate do not disturb mode when receiving a call?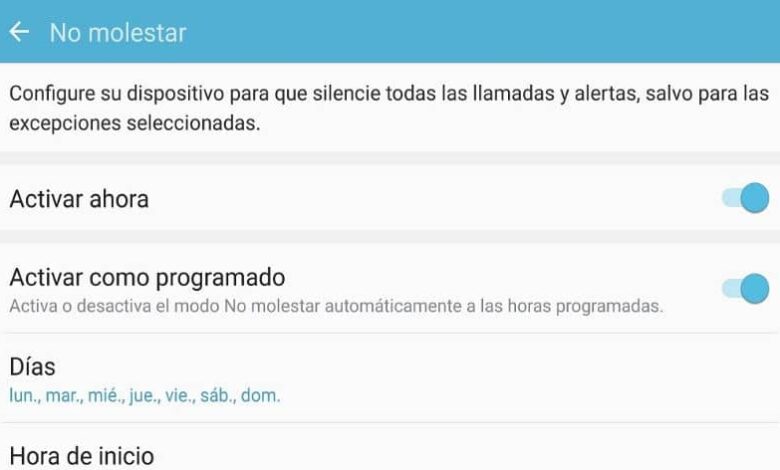 Phones are those must-have tools. They are made to keep us in touch with the world and also to give us comfort. But, from time to time you have to deactivate yourself and be aware of the minimum. That is why it is good to know how to disable do not disturb mode when receiving a call.
It is similar to activating or deactivating Always on Display in any Android , but of course, this one has very different functions.
And it is no wonder, using the do not disturb mode is always good when you want to give a moment of relaxation with the family or alone, but there are very busy people who really cannot afford to disconnect completely, for this here today is the solution.
What is do not disturb mode?
To learn how to deactivate do not disturb mode when receiving a call, it is good to first keep in mind that it is this mode itself, because although it is on most phones, not everyone is familiar with this term.
It is very simple, this function is designed so that when it is activated, turn off or silence all notifications, calls or sounds in general on the phone. If what you read seemed similar to airplane mode, this is because they are distant cousins.
Do not disturb mode does not turn off all networks, to not allow anything to happen, you can activate and configure the do not disturb mode of Android or iPhone to decide from which numbers you want calls to come in, and even if you want notifications not to ring but if they turn on your screen as a warning.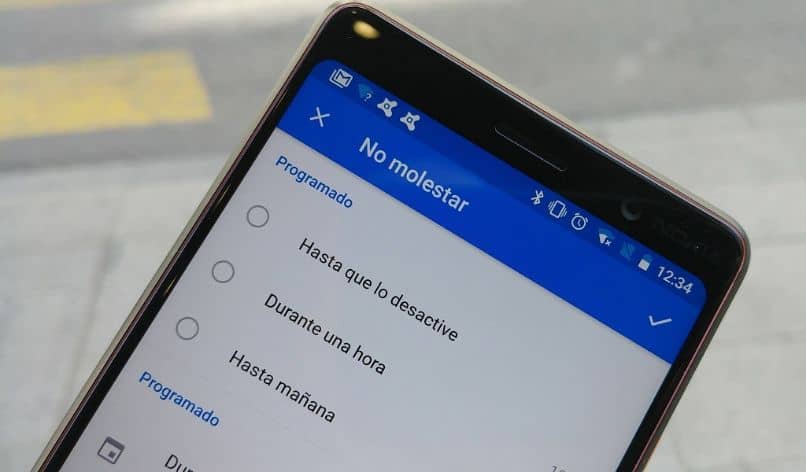 Deactivate do not disturb mode when receiving a call, function setting
How to activate do not disturb mode while driving my car is a very common question and its answer even more so, being supported by the exact configuration of this mode.
The configuration of the do not disturb mode is very simple and depending on what we want it should not take more than 10 minutes of our lives. First to access this function, go to the "Quick Settings" bar of the mobile, here obviously you select the option called "Do not disturb".
Once inside the function you will see that a menu appears with three options that can be placed, the first call: "Total silence" which is the most severe of all, since it blocks each and every one of the sounds of the telephones , including all programmed alarms.
The second is called "Alarms only", as its name specifies, it silences everything except the alarms you have set. And finally the third is called "Priority only", this option is the least severe and the one that is needed, since it leaves free alarms, reminders, sounds from applications and specific calls.
The best thing about this way and what will help us to deactivate the do not disturb mode when receiving a call, is the simple fact that we can configure it to taste, with the options of "Until this option is deactivated", with a specific time ( We can put a period of time on it and then it will automatically deactivate like 12 hours).
And last but not least "Until the next alarm", which is similar to the previous one with the exclusivity that even in total silence mode, the alarm will sound.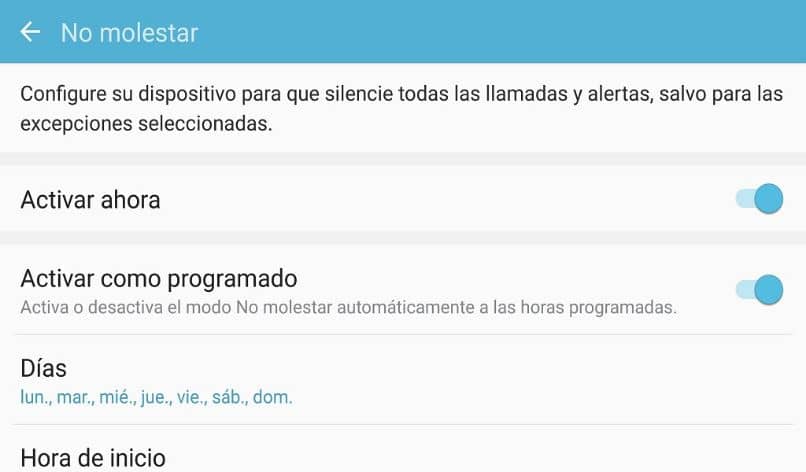 Deactivate when receiving a call or rather allow a call
You really don't need to turn off do not disturb mode when receiving a call. You just have to configure the contact from which you want to receive calls, texts or whatever.
In the same do not disturb menu there is an option called "More options", click there. Just then another menu will be displayed where automatic rules can be configured, such as: what day of the week and at what time the mode will be activated or in which events it should be activated.
But the one that interests is the section "Priority only allows", here we can configure which users (whether normal or prominent) are allowed to call or send texts, you can also place "Repeated calls", so that the phone rings if it is the second time they call within 15 minutes.
With these options it is not necessary to deactivate the do not disturb mode, it can simply be adjusted to what the person needs. If it's a call from a boss or important family member, just allow the contact to access you under this mode and that's it. So you can rest and at the same time maintain responsibilities.