Tutorials
How to create my own custom Emojis for Android and iOS? – Fast and easy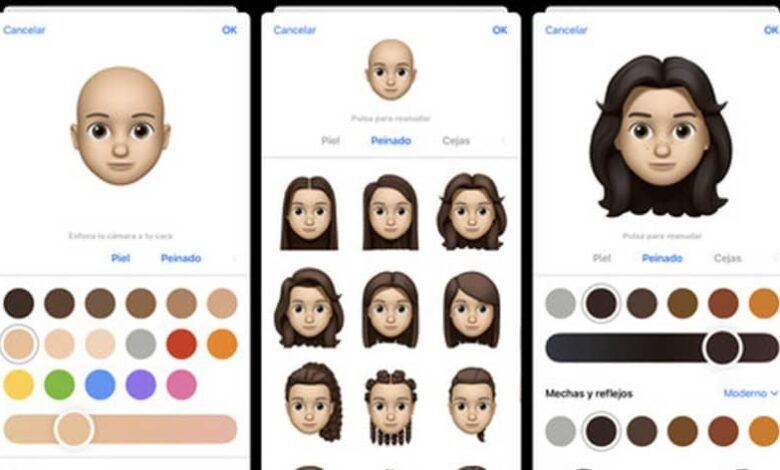 Currently, emojis are causing a sensation among all users. That is why today we want you to learn how to create your own emojis. The truth is that it is something quite simple and fast.
If you are an iOS user, the procedure is much faster. Because its operating system has a program so you can create totally personalized "memojis". However, if you are an Android user, it is necessary to use third-party applications. But, this will not be relevant when inserting emojis on any web page with Google Chrome.
Create custom emojis on iOS, that easy
The first thing to keep in mind is that in order to create "memojis" with the original iOS application. It is necessary that you have the latest software update, in addition to having an iPhone X or a later model.
You can also create your emojis from a third generation 11 or 12.9-inch iPad Pro or later. Now, it's time to teach you how to create your own emojis.
To start, from the main menu of your iPhone open the messaging application. Then open any of your recent conversations, go to the bottom of your screen and click the "Memoji stickers" button.
Next, you will see all your emojis and on the left side you will find the most used ones. Click on the three dots next to your most used emojis, and on the new screen click "OK " to create a new memoji.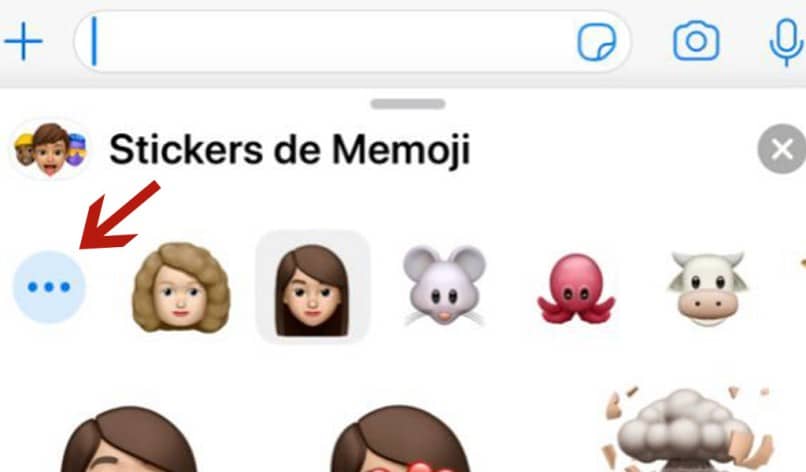 With this option you also have the opportunity to edit, duplicate or delete any memo that you have already created. Once you click accept, the front camera of your phone will automatically activate to capture your face.
Finally, go to edit, fix your hairstyle, the color of your skin and everything you want to fix from your photo. When you are done, click on "Save memoji" and voila, every time you open Instagram, WhatsApp or Telegram, you will see your new memoji on your keyboard.
Create your own custom emojis on Android
To create your custom emojis on your Android, you first have to download an application. Although if you have a good friend who uses iOS, you can ask him to create your memojis and send them to you later via WhatsApp.
There are many applications that you can get to create your own emojis on Android, but here we want to show you two of the most used and which according to their users are the best.
Let's start with Bitmoji, the first thing you need to do is download the application through the Play Store. Once downloaded, log into it with a Snapchat account, if you don't have it, you can create it through Bitmoji.
When you log in, the first thing you have to choose is your gender, then it will ask you if you want to take a photo, this is the one you will use as a guide to create your emoji. When you have your photo it is time to start editing, you have the option to change your skin and hair color, the size of your eyes, and each of the features of your face.
Finally, when you finish editing your emoji, click on "Save" and it will be ready to use in Line, Messenger, WhatsApp or Telegram.
Learn how to create custom emojis using Gboard
Now, the other option that we want to show you so that you can learn how to create your own emojis is through the Google Gboard keyboard.
The first thing you should do is download it to your cell phone, open the application once downloaded and click on the one with the smiley face that you can see at the bottom left of the keyboard space bar.
In this way, you will enter the section of smileys, stickers and GIFs, click on the emoji icon found in the menu below. In the new menu, click on the icon with the face winking, which will open a new screen where you must click on the blue "Create" button.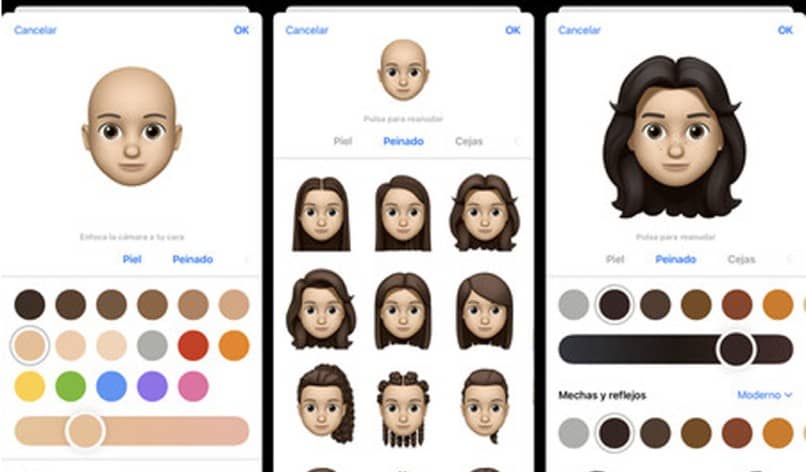 Later, grant Android permission to open your cell phone's camera and take a picture of your face. Let the application process the photo and your photo will appear immediately and in the menu below a set with the emojis that it has created automatically.
You can choose to make and put emoticons or emojis in Microsoft Word and equally insert emojis or emoticons in Excel formulas with the keyboard , but everything will depend on the seriousness of the document.
Now, here you will have the option to "Customize " where you can add whatever you want to your emoji. Click "Done"to save your emoji and start using it!