Tutorials
How to Convert Video or Audio Files to Other Formats with VLC Media Player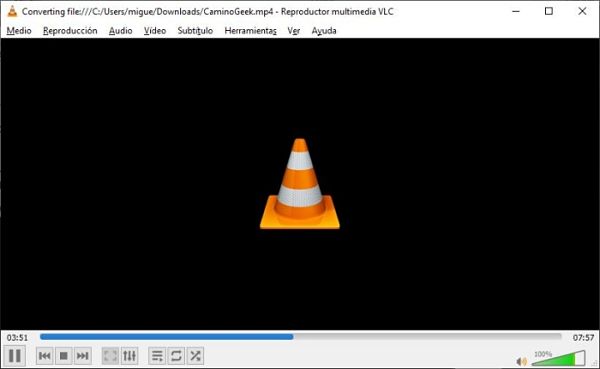 Do you need to convert video or audio files to another format? VLC is perhaps your most affordable option. This media player is packed with useful features, including a quick and easy audio video converter just a few clicks away.
The truth is that the VLC Media Player has been very popular for a long time. And this is a well-deserved honor, due to its extensive capabilities and tools made available to the user. And of course, this could not escape the eventual need to convert media files from one format to another. There will always be those cases in which a video cannot be played in our player, due to incompatibility of formats. To solve this problem, one of the best options is to convert the file to a compatible format.
Convert media files with VLC
To start converting, open VLC and click Media > Convert.
You will be presented with the Open Media window , and you must click the Add button . Find the video or audio file you want to convert and open it.
Now click on the Convert / Save button to continue.
In the Convert window , select the video or audio codec and the container you want to convert to.
For example, to convert an audio file to an MP3 that should work almost everywhere, select "Audio – MP3". For more options, click the wrench icon ("Edit selected profile") to the right of the Profile list for more settings.
Click Browse and choose a location and filename for the output file.
When you're ready, click the Start button to convert.
The VLC progress bar gradually fills up as the conversion process completes.
Final words
VLC's multimedia file conversion feature is more powerful than it sounds. Besides converting video and audio files like any other application, you can also:
Convert video file to MP3 or other audio format and effectively extract audio from video file.
Convert a DVD into a video file, extracting the contents of the disc.
Make screencast or screen recording of your computer desktop.
Convert multiple files simultaneously by adding multiple files to the conversion list; etc.
As you can see, VLC is packed with many useful features that most users do not know the application has.