Tutorials
How to connect my mobile to the TV with a USB cable easily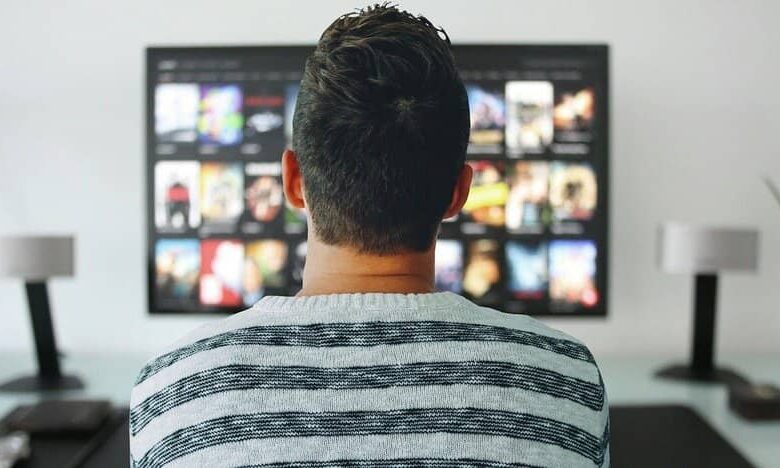 Technological advances are becoming more and more noticeable with the arrival of smart mobile devices, a wide variety of smart products have emerged that are capable of being used through our telephone, or that are  capable of improving their functions through the same smartphone.
One of the most notable devices are Smart TV televisions which have an intelligent factory system allowing download and use of certain applications in it, and also allowing the television to have certain functions in its operating system so that it is able to connect to an internet connection through Wifi, without the need for any cable or external device.
Regardless of the operating system of your Smart TV , you will be able to perform certain very useful functions through the phone, such as sharing the screen of your phone with the Smart TV , a function that can be very effective, at the time If you want to watch a series on your mobile device, or play a game that you have downloaded on your phone, you will be able to reflect exactly the same thing from the smartphone screen on the screen of your Smart TV.
We know that not everyone has a Smart TV because these devices tend to be more expensive than normal ones, making it difficult for them to share the screen from the smartphone to the TV.
However, there are several methods to be able to convert a television into a Smart TV and thus modify it so that it can have some functions similar to that of a Smart TV, buying certain devices such as the TV Box, or in case of only wanting to connect the phone to the television. To share your screen, you can simply choose to make a USB connection between your phone and the TV.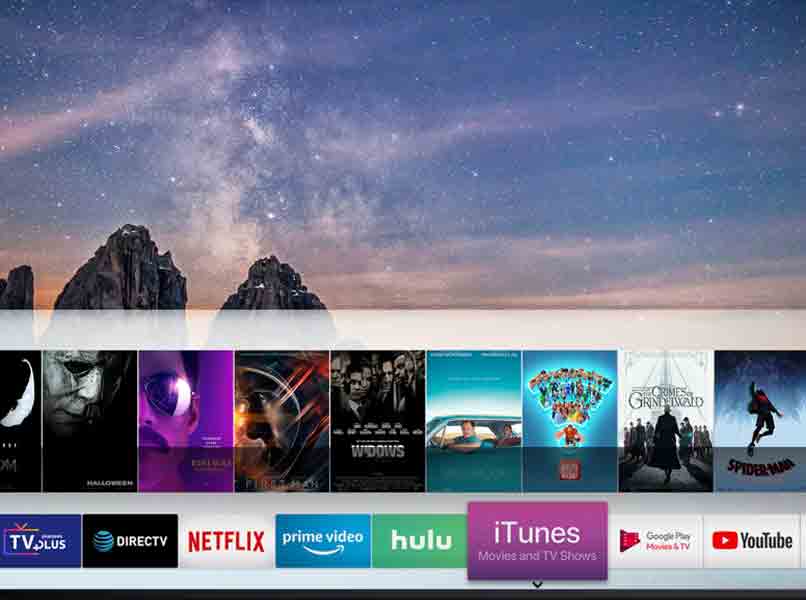 Connect your phone to your TV without it being Smart TV
In order to connect a mobile phone to a normal TV, we cannot simply use a USB cable and connect it to HDMI, because this would simply make the TV recognize the phone as a file storage device and not as a tuner, so it does not the phone screen would be displayed.
In order to carry out this action, the most advisable thing would be to acquire an adapter that is capable of converting the USB input of your mobile device into an HDMI output, making it a compatible device to transmit an image on the television and thus be able to see what is on the screen. your phone screen through your TV screen. Here we will show you how to connect your phone to a TV via a USB connection.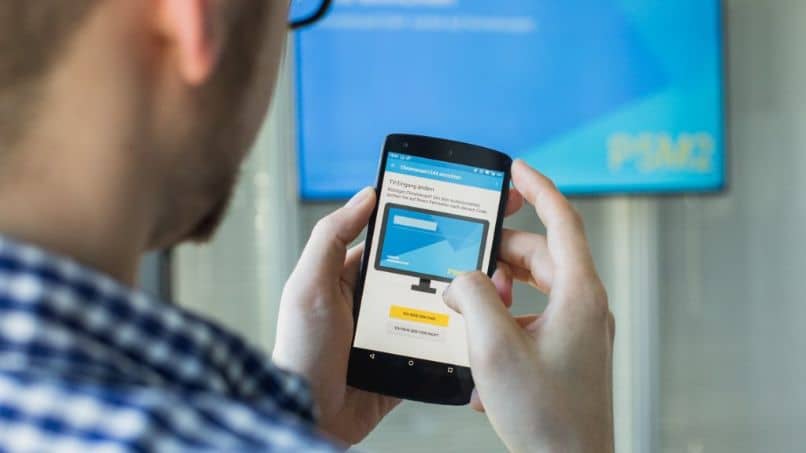 Steps to connect the mobile to the TV using a USB cable
The first thing you should do is buy a small adapter that can convert the phone's USB input into an HDMI output so that it can be able to work on any TV that has the HDMI port,
For this, you can go to an electronic store that has the adapter that has a micro USB or USB type C input to HDMI output, normally this adapter has a cost below 10 dollars.
After you have been able to purchase the adapter you will have to turn on your mobile device and connect it through the USB to HDMI adapter to the port of the TV,
After that, you will receive a notification on the device that will ask you for confirmation to establish a connection and link the phone with the television, press the allow button so that your smartphone can be linked to the television screen.
And voila, you can share the screen of your phone on the TV screen so that it can show the image in real time, and even, or you can connect a console control to your mobile device through a Bluetooth connection to be able to play while it is connected to the TV screen.
How to connect an iPhone to TV
It is known that the Apple brand is more reserved with respect to its devices, but do not worry to be able to connect your iPhone device to a TV you can choose to connect your iPhone to the TV with an official Apple USB to HDMI cable and adapter , or Using the Google "Chromecast" device to connect your iPhone phone to the TV screen.
How can I connect cell phone to TV via WiFi – Explained
In case you have an Android type phone and you also have a Smart TV, your solution is free and fast. 
Being pre-factory installed on first-generation android, and obtainable with just one download from the Playstore. This application is Miracast, and it works almost universally with all Smart TVs.
This application will always need your Phone and your Smart TV to be on the same WIFI network. To know how it works, you must turn on your Smart TV and put the channel in INPUT.
Now, having downloaded the App on an Android phone, you will have to open it. In the quick options menu, you must select the "Streaming and Casting" button. In case you do not get it, you will have to open the options of your phone, then go to connections. Later you will go to the Bluetooth and wireless connections section.
Once there, you are going to have to make sure that the option to "Enable Wireless Viewing". If your TV is still in the INPUT option, you will be able to see the SMART TV option on your phone. On your Smart TV you will be able to identify the connection of your phone as it will say "Miracast".
If you follow these steps exactly, your phone screen will surely appear on your Smart TV and a mirror image will be made.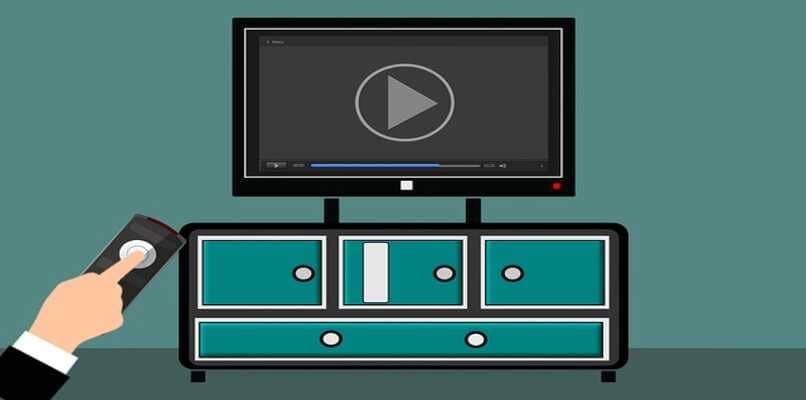 Ways to connect any cell phone to the TV via Bluetooth
This is a process that many people wish they could do. However, in order to ensure that your TV is capable of connecting via bluetooth, you have to make sure that it is aware of the Bluetooth A2DP protocol. You can see this in the box and the manual of your device.
However, despite the fact that both your phone and your television can be connected, you have to take into account that when you connect to two devices through bluetooth, the connection and data transfer is not the best.
That is why it is very rare to get image reproduction systems that are through bluetooth technology. However, almost all sound streaming devices do use Bluetooth.
To connect your phone to the bluetooth of your television, you will have to go to the settings of your television and make sure that the bluetooth option is activated. When you are on your phone, you will do the same, only here you do it more easily through the notification bar.
When you identify the bluetooth button – identifiable as an old Norse rune – you must press and hold the button to take you to the Bluetooth menu. Once there, you will be able to see all the connections and networks that your phone detects. Be careful and make sure you connect to the correct device.
How to connect my mobile to the TV with a mini HDMI cable
This is the easiest and safest method of all. To achieve this, you will have to take into account that there are small cables that allow you to make a wired connection between a device with a Micro USB output and an HDMI port, since they work as an adapter for the signal.
You have to take into account that in order to do this you will need a modern phone, such as an iPhone or a new generation Android. This is because the transmission of HDMI signal through USB cables could only be achieved when devices with USB type C were released, which charges and transmits information much faster than its predecessors.
In order to properly connect a device that has a Type-C port, you will need to make sure that your TV can activate the HDMI ALT mode. This is a special mode that cuts the video quality in certain respects to be able to accept the transmission speed of a cable as slow as USB.
If you meet these requirements, your phone will connect as soon as you connect the adapter to the TV.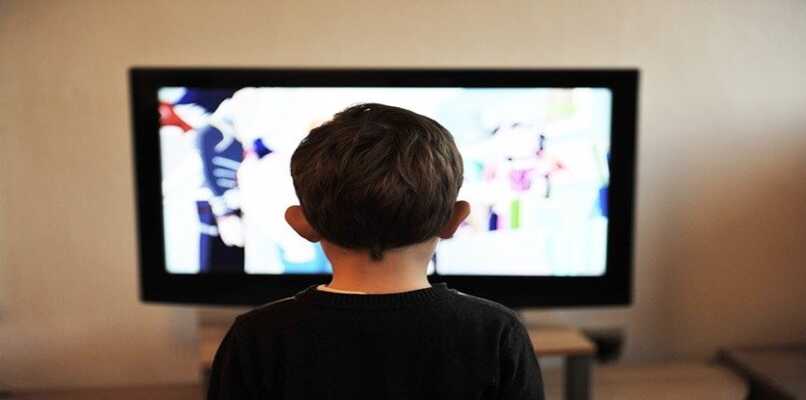 Can I connect my cell phone to an old TV? – How to do it
For this, there are two very common methods that you can do quickly. Starting with the cheaper of the two methods, you're going to have to buy a USB-to-HDMI adapter, then an HDMI-to-RCA-type cable adapter.
When you have all these devices, you must connect them all at the same time so that you can get a picture on your old TV.
In case you have a streaming device, such as a Chromecast or a Roku, you can only buy the HDMI to RCA adapter. When you connect your Streaming device to the TV, you will be able to connect your phone through the various streaming applications on Android.
Is it possible to watch my cell phone on TV without having a Smart TV?
It's really a bit of a complicated and difficult process in case you don't have a Smart TV. This is because first of all, if your television is not a SMart TV it has to be quite modern to be able to accept the ALT mode of HDMI. On the other hand, your phone also has to be modern enough to be able to have a USB Type-C cable.
On the other hand, you can also connect a Streaming device to your non-Smart HDMI TV and stream quickly.
How to transmit images and sound to my Smart TV without using ChromeCast
This is going to be a complicated and frustrating process, because thanks to Streaming devices, people have been able to make a large number of solutions to the problem of streaming to television.
As said before, in order to transmit sound you will have to make sure that you can connect your phone and your television through bluetooth technology. This is only going to work with Audio though.
Unless you have a USB to HDMI adapter and your phone / TV meets the necessary requirements, you will not be able to do this.
How to connect my mobile to a Smart TV using ChromeCast
This is very easy, since due to the large number of Google applications that exist on Android, there are a large number that have the option of Stream to a Chromecast, which is the Streaming device that Google has. 
On YouTube, you will have to open any video and once you start watching it, you will be able to notice that in the upper right you will see a symbol that looks like a television with curved lines  at the bottom.
This button is the one that activates Stream's ability. When you press it, it will ask you to indicate which device you want to connect to. So that your phone can detect your television and vice versa, you will have to make sure that you have them connected to the same WIFI network, as this is the fastest method to transmit image and video.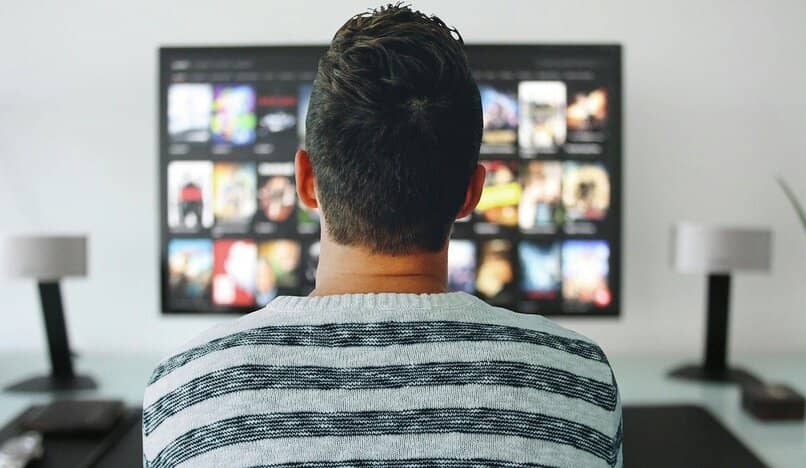 Apps that are compatible with Chromecast
All apps developed by Google are compatible with the Chromecast. In addition to this, the vast majority of streaming services apps are available on this device, too.
In case what you want is not only to play video, but you want to make a direct transmission of the screen of your phone and you have a chromecast, you will have to download the Google Home app.
Once you have it downloaded to your phone, you will have to open it. In the main menu you will get your Chromecast and a series of options for it. When you press it, you will see the option to "Cast Screen".