Tutorials
How to change the icon or favicon of a website from Google Chrome with Favioli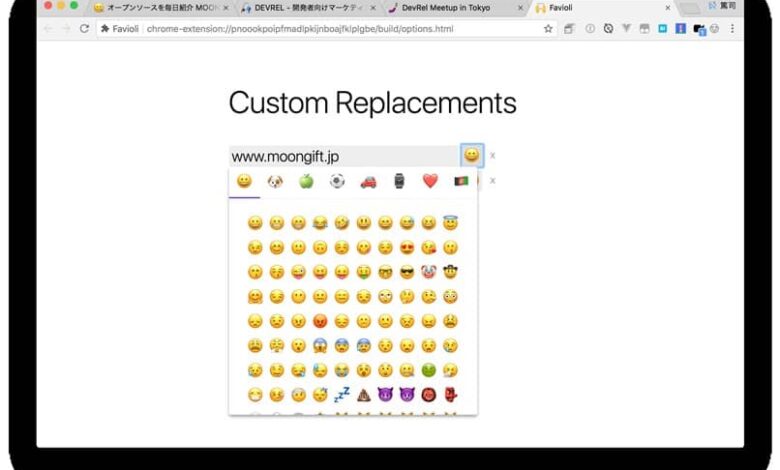 Personalization is an essential aspect for our smart devices either through launchers and other programs. Whether we have a mobile device or a computer, it is always important to make it feel like it belongs to us, or that it resembles us in some way.
From an aesthetic point of view there is a lot that can be done on these devices, such as changing the wallpaper with movements , using certain sounds for alerts or even from a hardware point of view having covers, lights or any other addition. special so that it is to our total taste.
Ultimately, customization is an important aspect for many reasons, but probably the main one is so that we feel comfortable with what we have and handle day after day. In computers this is a persistent aspect.
We always find ourselves being able to change the color of the taskbar or modify the operating system we use to better address our needs. And, with this in mind, it is clear that the same happens with browsers.
When we spend so much time browsing the Internet, it is important to make it an experience of ourselves. Chrome is an excellent example of this. Although it also applies with Opera which has thought extensively about user customization from the beginning,
Chrome has taken it to a level that seeks elegance and accessibility. Given this, he has allowed the extensions of his store to be used to improve the entire customization experience , to the point of being able to modify even the favicons. Just see below how you can easily change them with Favioli.

What is a favicon?
A favicon is the icon that is assigned to each web page that we visit. For example, if we open a tab with Google in it, we can see the Google G placed on the tab, and if we drag the page to favorites or bookmarks, we can see the same icon in the bar.
It is a quite striking way to identify a site in a direct and recognizable way. In fact, we are given the opportunity to remove the bookmark text in Chrome, and just leave the icon, in such a way that we leave a series of striking icons that will intuitively take us to our desired site.
And, believe it or not, the favicons of any page can be easily modified. You've probably been to a web page that doesn't have a favicon, or you just don't like a particular page's favicon.
If this happens to you, and you want to customize every little detail of your experience on your computer, you can always do so and choose to use Favioli to change it.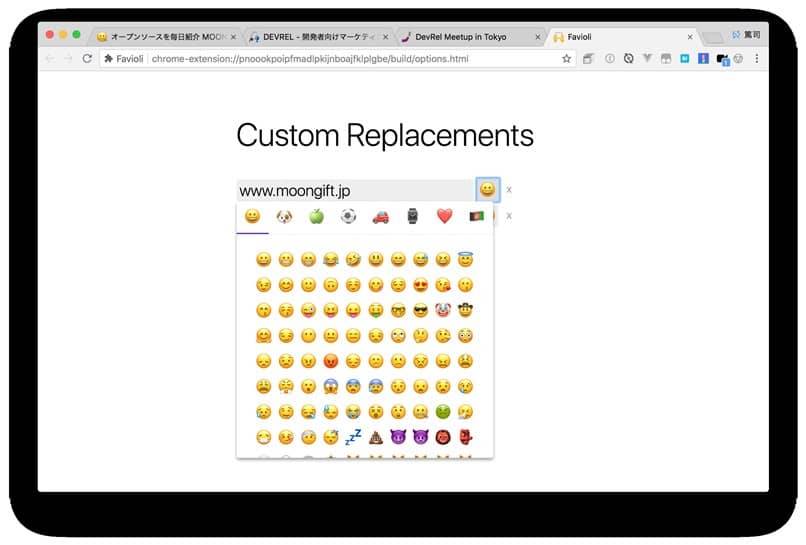 What is Favioli and how does it work?
Favioli is an extension that is available for Chrome and Firefox, and it works in such a way that it lets you change the favicon of any page you want.
All you have to do is install the extension directly from the Google store and once it is ready it will start working immediately: every page you visit that does not have a favicon will be assigned one at random.
But, if you want to customize a particular page you can do it, all you have to do to change the favicon of a page with Favioli is the following:
Start by opening your browser and hovering over your extensions. These will be inside an option called "Extensions " on a button shaped like a puzzle piece. Here you will find the Favioli extension .
Click on it and enter the options.
Within the options you will see that you can include the URL of the site for which you want to modify the favicon. Include it, and then select the new favicon and save the changes.