Tutorials
How to activate do not disturb mode while driving my car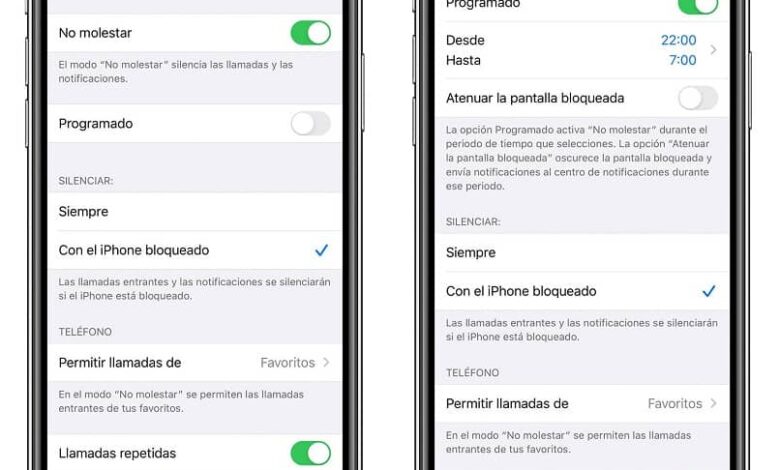 We know that the laws forbid ingesting drugs or alcoholic beverages when we are driving the car; It is also important to take into account the use of the mobile once we are behind the wheel. Well, a call, message, sound or image can distract you from the activity of driving, thus losing your level of attention, which is very dangerous.
Fortunately, there are smart phones that have the "Do not disturb while driving" function, among them we have the iPhone and Android, among other mobile operating systems that are widely used ; which helps us not to be disturbed when we are driving.
What is Do Not Disturb mode, which smartphones include?
Do not disturb mode allows you to obtain a period of time, in which you will not receive calls or messages or notifications, so that you will not be disturbed while you are driving; It is not only useful when driving your car, but also in meetings or events that require some privacy.
Of course, you can also mute it or turn it off; however, with this feature that smartphones bring, you can configure it to activate automatically or add it to the Control Center, for quick access.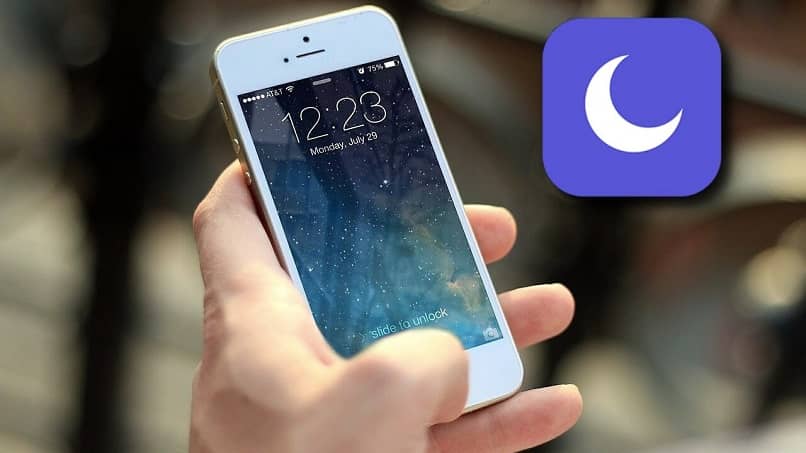 How do iPhone and Android behave when Do Not Disturb while driving is on?
The iPhone is usually silent with a black screen ; If you receive a message, the sender automatically receives the reply that you are driving; also the sender can place the urgent word ; then it will be read by one of the functions that read the notifications aloud
As for calls, they are allowed only from your Favorite contacts, as long as you call twice in a row, but connecting the iPhone to the car and via Bluetooth, using both the microphone and the speaker to answer.
iPhone can send some emergency alerts, alarms or notifications to the driver; the Maps application works normally, showing the necessary directions.
On the other hand, Android, in its latest update, added a setting called "Mute Notifications", which you can activate or deactivate when you decide .
How to activate Do Not Disturb mode when driving my car?
In the case of the iPhone, it is from iOS 11 and later that this function is introduced; to activate it we must click on "Settings", then "Control Center". Then click on "Customize controls".
Subsequently, the option of "Do not disturb mode while driving" is located, click on the "+" symbol and now from the bottom of the screen, you must slide your finger up and press the icon in the form of a car.
To customize this function, you must go to "Settings" and then to "Do not disturb"; There are three choices to choose from, such as: Automatic mode, where the function is activated when motion is detected, Manually using the Control Center and Connect to the car's Bluetooth through the hands-free.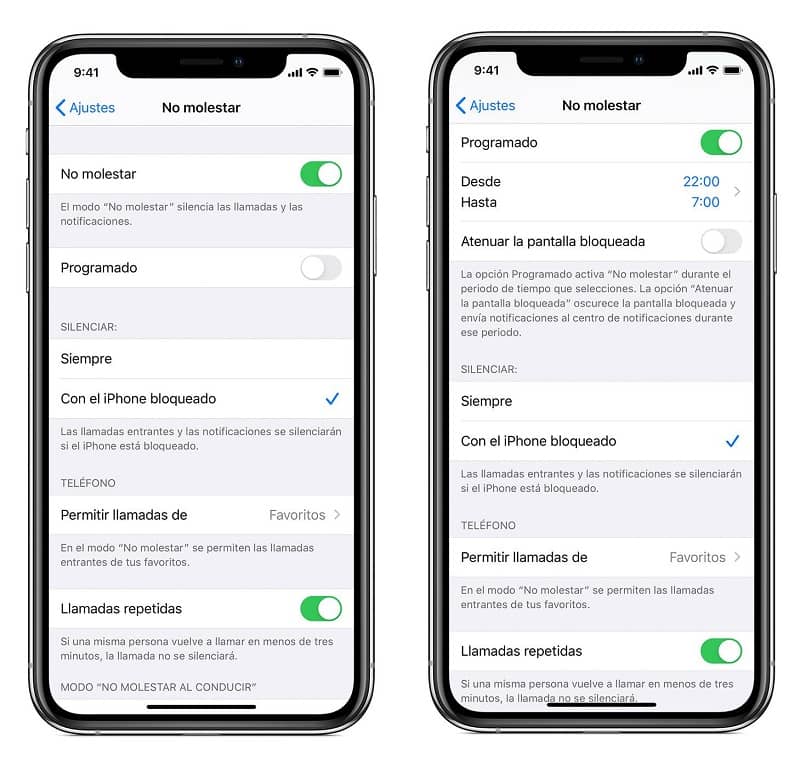 In the case of Android, we already know that it does not have such a specialized "Do not disturb" mode, however to activate this function we do it on the Pixel 2, as follows: "Settings", then "Sound", then click in "Do not disturb preferences", to continue with "Automatic rules", ending in "At the wheel".
So, just like the iPhone, notifications are blocked, however if you want, you can configure the Do not disturb mode like the iPhone to receive urgent notifications. To do this, you place your finger at the top of the screen and slide it down, click on "Do not disturb", then "Silence", which is total or "Only alarms", silencing any type of alarm.
Finally, we only have to mention the importance of using a mobile phone that has the function of Do not disturb when driving, since, in an activity such as driving a car, you need a level of optimal attention without any distraction.