Tutorials
How does the Mayan language translator work and is used?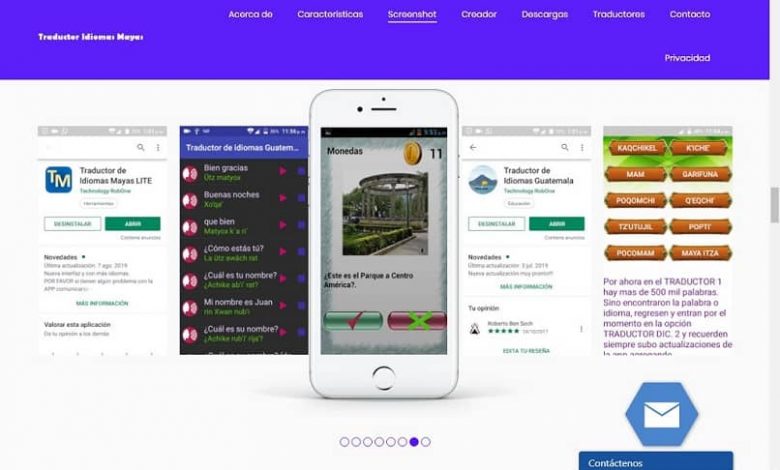 Although it is more common to use Google Translate for regular languages ​​such as English, German and others, there are many other dialects that are also worth a try.
This is the case of the Mayan languages, therefore, certain people had the idea of ​​generating a Mayan-Spanish translator, mainly for their countries of origin, and that later escalated, becoming available to those who wish to use it.
How a Mayan language translator works.
The Mayan language translator is presented as an application, and initially its operation was directed towards translating from the Kakchiquel language into Spanish.
Starting with that and another language, but then, thanks to the results of the first tests, its scope was expanded, so new dialects have been added.
Among these, you can find the Quiché, the Mam, the Kakchiquel, the Poqomchi, the Garífuna and others. With a view to continuing to include more possibilities in the library.
Likewise, it began with an operation based on not many words and their translations, but numerous elements were added little by little. Thus exceeding more than 400 thousand words available.
On the other hand, and one of the most striking characteristics is that its creator, a Guatemalan developer, presents updates and improvements every 15 days.
In addition, it includes a section in which users can contribute their recommendations or elements to add to the library, which are very taken into account.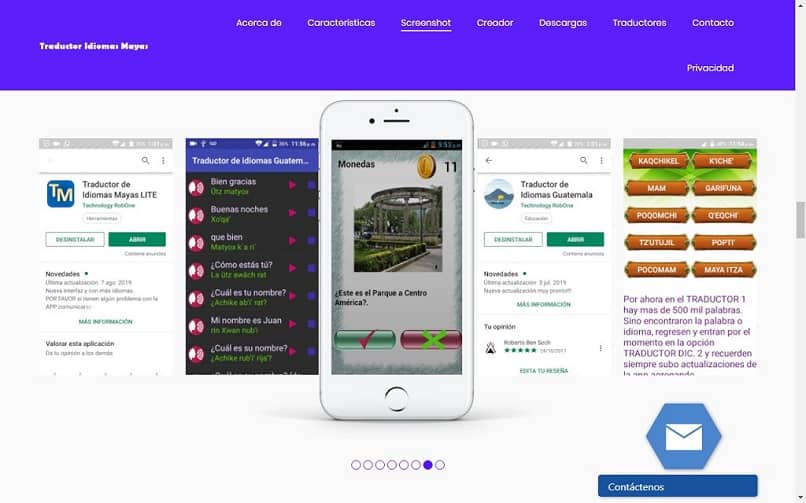 In this way, the application known as a Mayan language translator is constantly growing and improving its capabilities.
Likewise, it has a tool to reproduce the audio of the pronunciation of certain phrases or words when they are consulted. Surely, later on you can change or modify the voice of the translator.
As well as with an interesting question and answer game directed towards Guatemala, its curiosities and most relevant data.
How to use this tool?
If you want to use this application, to start you will have to download it on a mobile device such as a phone or Tablet. Until now, the Translator App is only available for devices that come with the Android operating system and its default features .
In this way, it will be enough to go to the Google Play Store from the computer, and type in the search engine "Mayan language translator.
Of the options shown, there will be one that will have the word "Guatemala " next to the title , which is what we are talking about here, and the developer will be "Technology RobOne ". Consequently, you will press on the "Install " button to be able to download it on the computer and you will be able to start using it.
To continue, it is important that users remember and pay attention to enter the words to be translated as they are written. What does this mean? That the use of punctuation and accentuation must be fully respected, so that the results are optimal.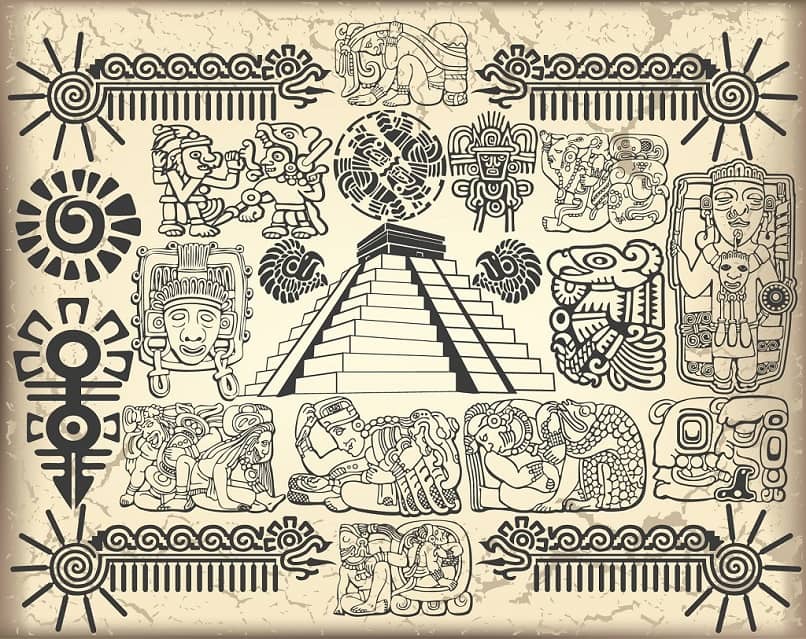 Other apps
Although the Guatemalan translator was the promoter of this type of programs or applications, today there are others available. Of these, there is a so-called Mayan Language Translator Lite, which is much more compact or lightweight, works offline and with a breadth of 11 different Mayan languages.
Of the latter, we can mention the Kaqchikel, Kiche, Qeqchí, Chuj, Tzutujil, Poqomchí, Itza, Mam, Poptí, Pocomam, all towards Spanish and vice versa.
In addition, it includes the modality of translating Kaqchikel into English or vice versa, according to what the user is looking for. Along with the previous App, the Lite can be located in Google Play easily by typing its name and it is also free.
It is constantly updated, and work is being done on the possibility of bringing it to other operating systems, such as Apple devices.