Tutorials
Home automation rooms for children – Options to take advantage of this technology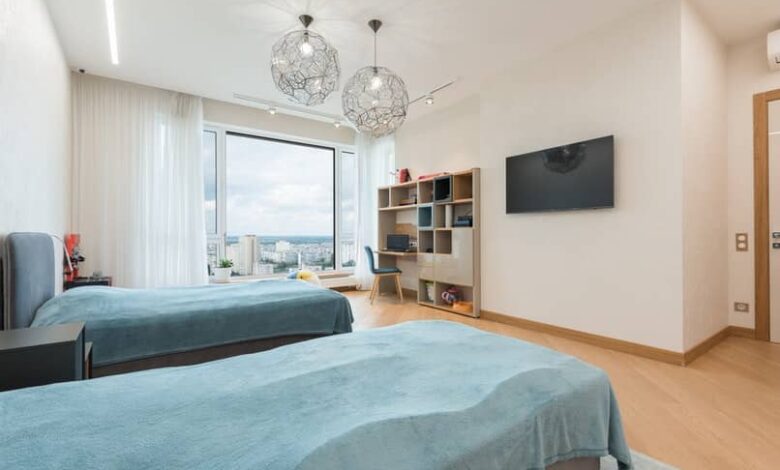 The development of technology has increased according to the needs of human beings, such is the case of the branch of electronics such as home automation that is responsible for the automation of processes at home. In this sense, more and more people are resorting to installing automated systems in their homes in order to facilitate their lives and create conditions to safeguard their assets and loved ones.
In this post we will be talking about concepts of smart rooms and how to condition and configure it for your children. And it is that you will see that this type of facilities will offer you many advantages that have to do mainly with safety and saving time. Without further ado, we present the definition of a smart room.
What is a smart room?
As we named you before, technology advances according to the needs of human beings and one of the most marked needs in recent times is the search for comfort, which is provided by obtaining controlled environments through devices or equipment that provide said comfort.
In this sense, a smart room is nothing more than a conditioned space equipped with technological equipment capable of creating automation to replace human intervention.
Now that you know the term associated with a smart room, you are probably thinking: How to create one of these and how to configure it? Well, we will also be talking about this topic and the elements that intervene to achieve said automation.
Advantages of home automation systems, how to use them?
Home automation in general helps us to connect the spaces we inhabit with the devices . It consists of the intelligent design applied in the home, ideal for modernizing technologically equipping any space in a safe and functional way. Some of the advantages offered by the demotic system are: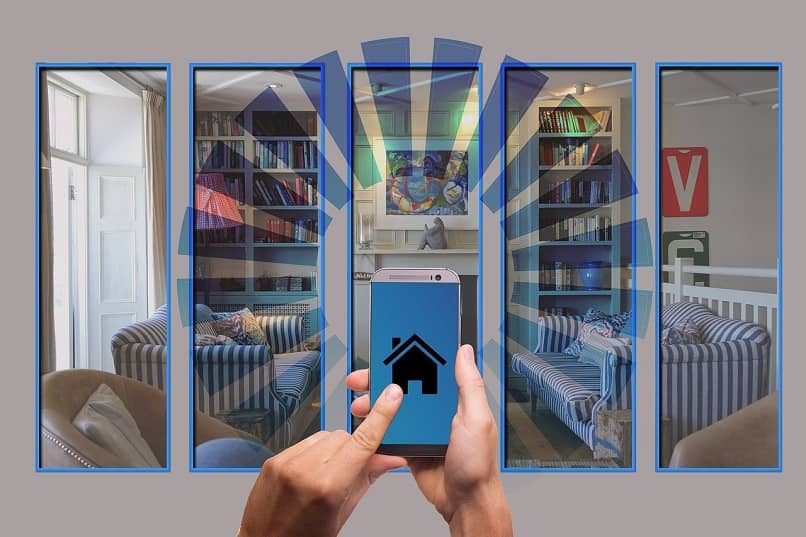 It gives us greater security: The system is ready to alert us in case of gas leaks, water, fires, and even attempted robberies, detecting the presence of intruders with the use of security cameras, it can also help us to similar the presence people in the house, as you can turn on the lights with just one click from a distance.
We can save energy: We can program our appliances to turn on only when they are going to be used, an advantage that can save us up to 70% of energy consumption.
Ease of interconnection: It allows the interaction of a space with the user through text messages, emails and calls or voice messages.
What does it take to install a kid-friendly smart system?
The elements that are required to configure and condition a smart room are not common equipment, that is, they are special devices equipped with technology that make it compatible with each other so that you can control the events that will occur in the room. Such is the case of SonOff Basic devices that are used to control the on and off of power elements such as lights, refrigerators, sirens, among others.
It is appropriate that you define in principle what elements you would like to control in your children's room, since their needs are usually different from those of adults.
In this case, you should start by drawing up a list and depending on it, plan the Hardware that you will need to carry out the relevant controls, however, in this post we will recommend the most common elements that are usually configured in children's rooms; Among them you will have the lights, the electrical outlets, the air conditioning and the surveillance by means of a camera system.
You will see that you can carry out an automation of the house with little investment of money which represents an advantage, since you will not only be making a smart room for your children, but you will be able to enjoy both you and all the members of the family nucleus of the benefits that provides a system like this.
What problems could these systems have?
Although the installation of a home automation system can be quite attractive, there are some details that we must take into account:
First we must emphasize that it has a high cost of installation , due to the high security and other amenities it offers, it is not a system that the average citizen can afford.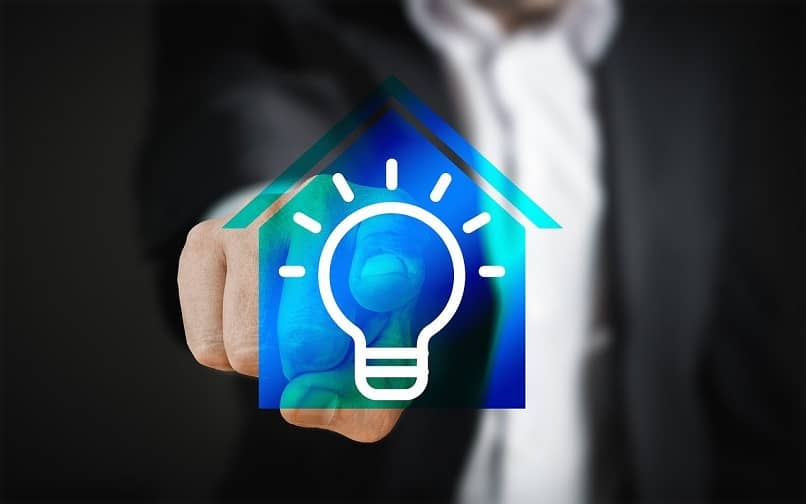 It needs constant maintenance , any breakdown in specific points can hinder the performance in general, even after being installed it can become an income.
It depends a lot on the speed of the network, if we are located in a place with a poor connection, it is not recommended to install a home automation system, since it depends on the internet for almost all the functions that interest us, such as security and the interconnection of spaces. .
What are the best programs for an efficient smart room?
Today there are a wide variety of applications from which we can control our house, below we will mention a couple of reliable, fast and accessible options: 
Home Connect: An application designed to use a wide variety of brands of home automation systems. By downloading the application you can access various functions to control your home from a distance, such as the function of checking the refrigerator and knowing exactly what products you have when making purchases.
Philips hue: In addition to the basic functions, with this application you can remotely control all the illuminated spaces in the house. You can program intense or dim lighting, giving us the possibility to create an environment to our liking. 
EventGhost: This application allows us to install input devices such as wireless remote control to facilitate the use of appliances remotely within our home. It has a very simple and easy to understand interface. In addition to also having the basic functions of any home automation system, it is fast and fluid.
The Google Assistant option
You will need items such as Smart TV, smart lights, in general last generation equipment that are compatible with control software such as Home or Google Assistant that are used to configure when an event should occur, that is, when the Smart TV is turned on or off. , air conditioning, stereo, and even energize or de-energize outlets.
So you must have these software on your Smartphone to carry out the control of these devices , for this you must go to the official Google Assistant page in order to download and later configure your devices. Once the software has been downloaded, you must proceed to configure the equipment as follows:
Enter the app menu and look for the compass
Select the points that are in the upper right corner and locate settings
Enter the assistant option
Choose routines
Press the "+" icon to add a new routine
Continue editing the voice command that will activate the routine
In actions, set the time configuration (Date and time) of occurrence of the actions. You can add lights, air conditioning, Smart TV
 You can add all the actions you want based on your needs and save them for execution.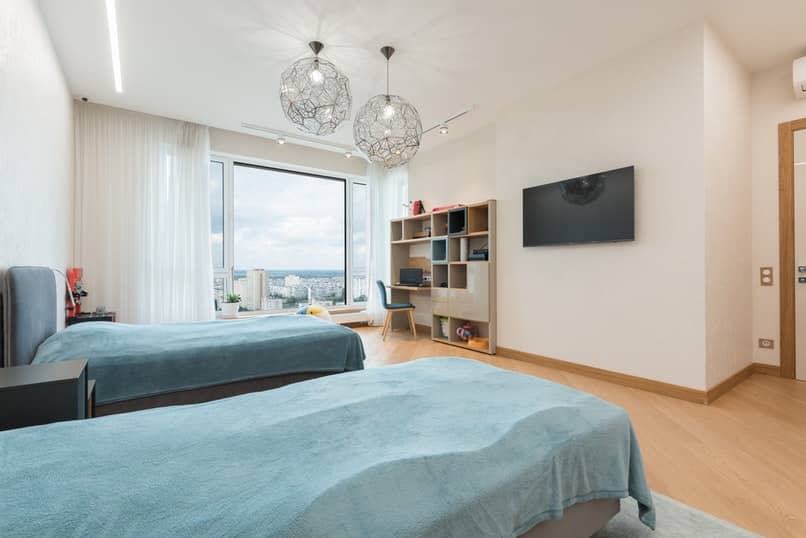 As you may have noticed, they are not complicated processes, and instead they will generate the comfort you are looking for and add the security you need for your children while they are alone in their room.
Buy from Alexa, from Amazon
An application designed to use a wide variety of home automation system brands. By downloading the application you can access various functions to control your home remotely, such as the function of checking the refrigerator, knowing what products you have exactly when shopping, playing your favorite music and many more things, acquiring it has an approximate cost of 50 dollars. 
Other device: Apple HomeKit
This is a personal assistant created by Apple, it makes it easy for us to control our smart home devices through our Apple brand equipment (iPhone, iPod, MAC).
An app: Samsung SmartThings
Samsung is not far behind with the implementation of applications that allow you to control home devices, all through the phone, as long as we have our electronic devices linked to it.
Download SmartThinQ by LG
LG's alternative for controlling household devices, focusing on the digital interconnection of our appliances and other objects at home, in order to manage them from the Internet, has a fast, fluid and easy-to-understand platform.