Tutorials
Free Books for Kindle: Best Websites to Download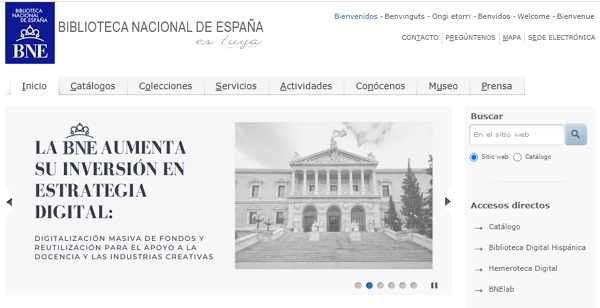 If you are looking for books to download to your Kindle, in the following post you will find a compilation of the best Internet pages to do so. Now, it is important to mention that, although most offer formats compatible with your device, some do not allow direct download of the eBook to the computer. In which case you must download the content in a different format and convert it to be able to view it.
In the list you will find well-known recommendations, such as the Amazon store, the National Library, La Casa del Libro, OpenLibrary, TusLibros.com, among others. It is worth mentioning that some of the options included in this post offer authors the option to upload their own content. On the other hand, as a complement to this text, you will be shown how to convert any book you want and transfer it from your computer to your Kindle, quickly and easily.
Pages to download free books
The following list of pages to download free Kindle books is a compilation of the best sites available on the Internet. Read carefully what each one is about and explore its literary content as you wish.
Infolibros.org
It has more than 3,500 books available for free in .PDF format, so you will have to convert them to be able to read them on your Kindle. Unlike other alternatives on the list, inInfolibros.org titles are focused on learning or recreation. They are divided into different categories ranging from animals and photography, to physics and computing.
It is worth mentioning that some of the available books correspond to digital courses that were kindly published on the site for the service of other users. Similarly, this page incorporates a catalog of literary works by classical writers, such as Nicolas Machiavelli, Charles Dickens, Aristotle, Miguel de Cervantes, William Shakespeare, among others. The best thing about this site is that it offers a summary of each published author or title, so you will know what it is about.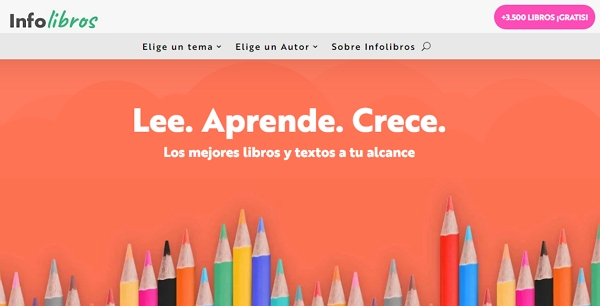 House of the book
It is one of the best known websites to download titles of different categories for free, for different types of public. According to many users,La Casa del Libro is an alternative to Amazon that allows you to download books in ePub and MDR format to your Kindle. It is worth mentioning that, in order to do so, you must register on the site or access using your Facebook or Google account.
Open Library
Another very popular site that houses hundreds of digital books in a format suitable for Kindle or any other device. With this page you can even read online, if you prefer, all you need is an Internet connection and an account withinOpen Library. However, it is important to clarify that most of the works published on this website are in English, which could represent a difficulty for those who do not speak the language.
Yourbooks.com
Another website that allows you to download books in .PDF, Kindle, .TXT and ePub formats. However, it is important that you know that you must register on the site in order to do so. Now, there are two ways to be a user ofTuslibros.com, free and VIP or Premium. The first one limits you to a download of only 3 books per month, while the other option does not have any type of restriction.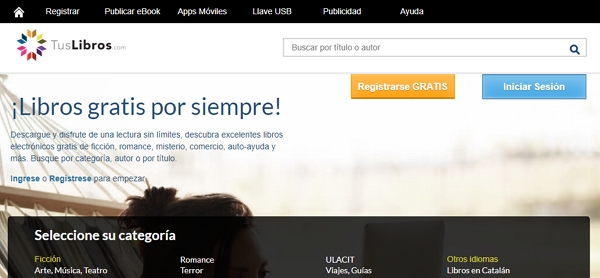 eBiblio
It is a page developed by the Spanish Government, in order to allow lovers of reading a free site to download eBooks. However, some of the published titles may not be available in native Kindle format, so you will need to convert them. Now, in order to useeBiblio must have the user card of the libraries and public reading services, in addition to having a user account within the website.
Open Culture
It could not be said specifically that it is a website to download books for Kindle, since Open Culture falls further into the blog category. This page is responsible for directing users to the different platforms that allow downloading literary titles for free, in various formats. It is worth mentioning that this website offers more than 800 free eBooks that you can download to your iPhone or iPad, Smartphone, Kindle or any other device.
The eReader Café
Like Open Culture, this option could be considered more of a blog or link to Amazon.The eReader Café saves users time by displaying the latest books uploaded to the store in order of publication. So, when you click on the title you want to download, you will be redirected to the main website, where you can read the chosen book for free through the Kindle app.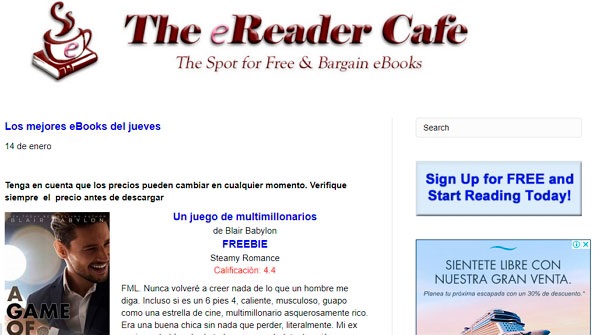 Project Gutenberg
It is an online project that has more than 60,000 literary compilations by different authors, available in ePub and Kindle formats. On this website, books from all over the world are published, free of copyright, since they have already expired, making their distribution free. Although the platform is in English, within the catalog of books available atProject Gutenberg you will find titles in multiple languages.
OpenLibra
It is a fantastic alternative to download books of scientific or technical style, since it has categories such as: Chess, science, legal aspects, art – fine arts, among others. All you have to do to download any title is to click on it and select between reading it in the browser or downloading it to your computer in PDF format. On the other hand, if you wish, you can make donations toOpenLibra to maintain the free service provided by the page.
Miguel de Cervantes virtual library
It offers all kinds of works of this institution, not only books, but also archives from various areas, including newspaper archives. For the convenience of users, thevirtual library incorporates a search engine with which you can quickly filter the results by author name, title or content.
National Library of Spain
This particular site of the National Library of Spain also offers files of different types to users, for reading online. These include documents, books, photographs, prints, scores, drawings, etc. that you can comfortably view from your electronic device. To theenter the web all you have to do is use the built-in search engine to find the content you want.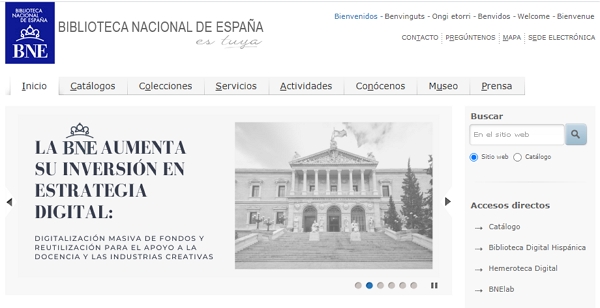 Booklending
It is a website in English, in which users or authors can upload and lend their content or request from other members a particular title that they wish to download. Both services are free and are used by searching for the book or work in question, through the corresponding option on the page. However, in order to use it you must be registered inBooklending.
Subscription or paid websites
While free alternatives are a great option for downloading books to read on your Kindle, there are titles found only on paid sites or that require a membership. Luckily, there are some that are quite affordable in price, they are described below.
Amazon
Since the Kindle device belongs to Amazon, it is to be expected that it will be on the list of options. Since, in addition to having literary works to download for free to your computer, the store also has classic content and some contemporary or modern that you can purchase with the corresponding payment.
It is worth mentioning that, several of the free titles require a subscription to Kindle Unlimited, but others are available to be read at no cost in the device's app. To find them you just have to type the search term " Free books " and wait for the results. If you want to go to the site, doclick here.
Bubok
It is a website that has a large number of paid e-books of different categories. In addition, it offers free titles that you can download from a link provided byBubok and sent to your email. On the other hand, this page is an excellent alternative for authors to publish their content, so that other lovers of reading can enjoy it.
Lektu
It is another of the pages that offers paid books to download in PDF format to any compatible device. In the same way, it has a list of free titles that you can download when you register atLektu, something that is done easily and quickly from the platform itself. It is worth mentioning that on this website you will also find audiobooks, eComics and works on paper that you can buy whenever you want.
How to Convert Books to Kindle
As you can see throughout this list, some pages offer free download of books, but in formats not compatible with Kindle. That is why, below, you will find a step-by-step guide to know how to convert these files to be able to view them on your Amazon eReader. The first thing you should do is download the Caliber program from yourofficial website, which is compatible with Windows, Mac and Linux.
Once you have it installed on your computer, proceed to the conversion with the steps mentioned below:
Open the program.
Click on the " Add book " option from the top menu.
Choose the book you want to convert to Kindle format.
Press " Convert books."
Finally, select the format corresponding to the Amazon eReader, AZW3.
Note : In case what you need is to send the book directly to the Kindle, what you will have to do is connect the device in question to the computer, follow steps 2 and 3 of the previous procedure and press the " Send to device " button.
In this way you will be able to successfully convert or move all the books you want to your Amazon electronic device, without major inconvenience.
Based on everything described throughout this text, it could be concluded that books are an important aspect in the lives of many people. Therefore, it is quite practical to be able to carry them everywhere in a single device, whose weight is not a problem. That is why you can explore all the pages mentioned in the post, to choose and download the best titles to your Kindle for free.