Tutorials
Emulator vs Simulator: Differences and main features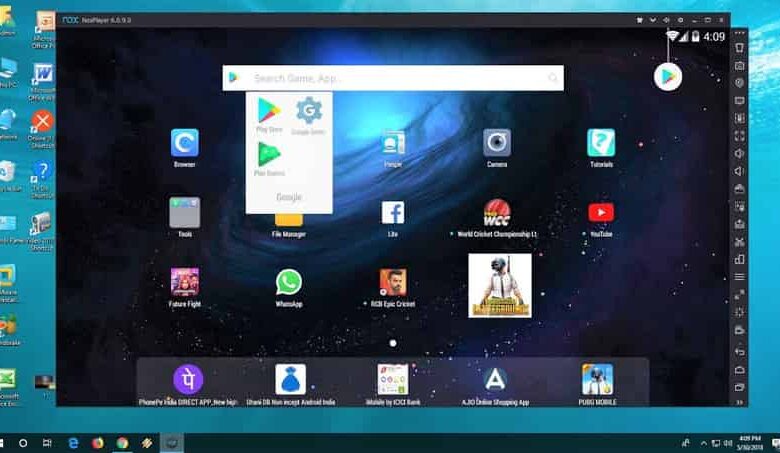 The simulation has allowed us to know situations from a different perspective, a much safer and more economical perspective. This makes it easier to test different systems and prepares us for different conditions.
This is how simulators and emulators, programs and devices arise that allow us to get closer to that simulated reality, without risking anything. In this article we will talk about this type of program.
What is an emulator and what is a simulator?
In the first place, an emulator is a program whose function is that the computer or PC can execute software written by another platform, this type of software allows emulating consoles, arcade machines, and telephones.
On the other hand, a simulator is a device that works to reproduce the situations of an activity, that is, a simulator is a technical system that imitates real conditions.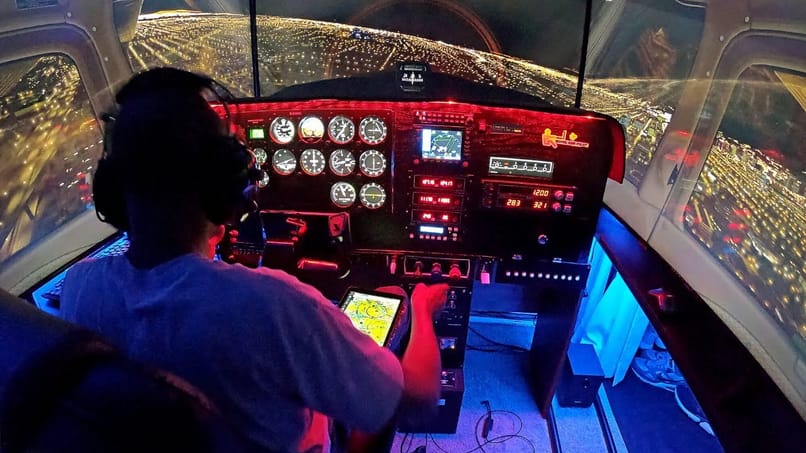 What is the difference between the simulator and an emulator?
The difference between a Simulator and an Emulator is that each one is used in different areas for different purposes, both are very useful tools for us and in this post we will help you to know what differences exist between them as well as their main characteristics.
Comparison between an emulator and a simulator
The Simulator is a tool that allows users to experience situations without endangering their lives or those of others, as its name indicates it simulates real life situations such as feelings, risk situations, experiences, among others, this makes users who use it are better prepared for real-life situations which put their lives or the lives of others at risk.
The use of Simulators has spread to different areas over the years such as medicine, video games, the automotive area, education, the financial system, among others, thanks to the use of Simulators, human beings have evolved in steps gigantic, a clear example of this is that thanks to the use of these tools in the aerospace area, man has reached the moon.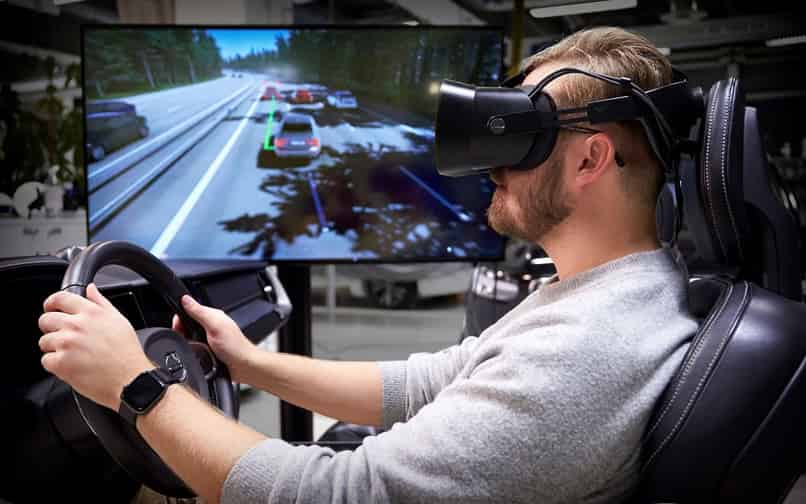 Emulators differ in many ways from Simulators, the most striking is that Emulators do not allow us to live real life situations. Emulators are tools used to run specific applications on a device such as a cell phone or a video game console on another device of a different nature such as a PC.
Main characteristics of a simulator
The Simulators seek to generate learning in those who use them, in order to prepare them for situations in the field that is of interest to the user, the main characteristic of the Simulators is that they seek to resemble real life as closely as possible, in order to help the users. people who use it to understand much better the situations that arise in real life and how to react to them.
In the area of ​​medicine or education, it makes learning more didactic and people can store more information in a short time. Simulators help save lives, for example a seismic simulator teaches users what to do when an earthquake occurs in real life, this helps save their lives and those of others.
Some types of simulators you should know
Of business
It is a digital instrument used to teach concepts, themes, functions and techniques through innovation and the experience of real scenarios.
Some of the most used business simulators are: The Founder, Virtonomics, Trading Game, Sigo Company among others.
Educational Simulator
An educational simulator is understood as the digital representation of a real medium, these simulators allow students a practical learning methodology through direct interaction, they favor learning by playing. Among some educational simulators we have: Google Earth, chemical experiment simulator among others.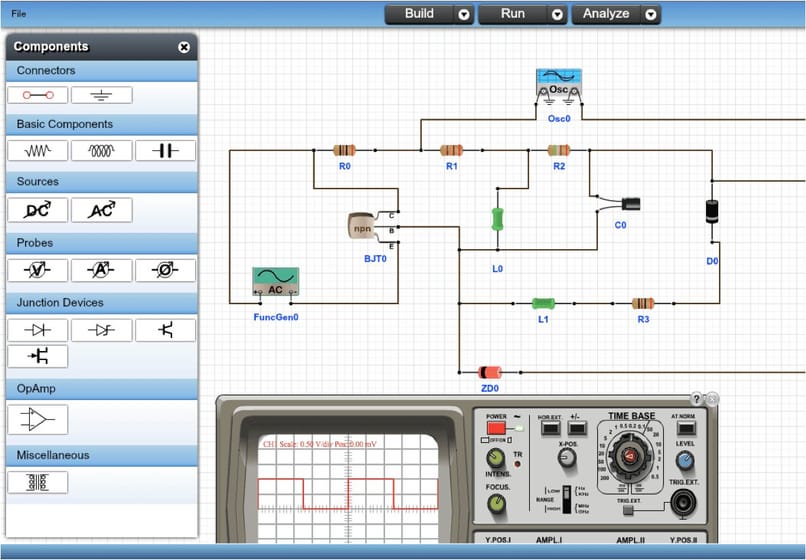 Process Simulator
A process simulator is a representation that is based on models of chemical, biological, physical processes and unit operations in software. A process simulator is used for the design, progress, analysis and optimization of technical processes such as: chemical plants, power plants, among others.
Computer simulator
The computer simulator is a device that allows us to reproduce a system. These represent emotions and experiences that can actually happen. Types of computer simulators simulator to learn to drive, racing simulator, among others.
Physics simulator
A physics simulator is a tool that will allow you to study in a simple way and with dynamic experiments, on the internet you can find numerous sites belonging to universities and research centers for educational use. Some simulators to study physics on Android are: Physic Virtual Lab, PhET and many others.
Flight simulator
It is a system that tries to replicate the experience of piloting an airplane, making it see it in the most precise and exact way possible . There are different types of flight simulators either from a computer such as video games and replicas of real-size cockpits. These simulators are widely used to train pilots within the industry.
Some examples are : regarding video games: Microsoft Flight Simulator, X-Plane, Digital Combat Simulator. Some virtual air lines: AirHispani (virtual air lines and flight schools), TAME Virtual (virtual airline of Ecuador), Europass Airways Virtual.
Electronic Circuit Simulator
It is a software tool used by professionals in the field of electronics and students of technology careers. These simulators help to establish a circuit that you want to assemble. In such a way that the mechanism can be better understood, and faults can be located within it in a simple and efficient way.
An advantage of using a circuit simulator is that it allows the electronic engineer to perform tests without risking damage to a circuit. With the simulator it is easier to find errors and problems that may arise when assembling electrical circuits.
Financial simulator
It is that simulator that allows us to know the result of investment or financing decisions. These simulators have a complete and didactic help system that solves the most repeated doubts of the users and facilitates their understanding of the tool.
Main features of an emulator
Emulators are used to run unique programs or applications from one computer on another computer of a different nature. The use of Emulators is very popular in the world of videogames since, for example, it allows nostalgic Gamers of old consoles to play their favorite games on their modern computer. Through the use of Emulators we can also emulate Windows on our Android cell phone.
It also turns out to be a useful tool in the area of ​​communication since it allows people to use applications such as WhatsApp on the PC without a mobile , as well as Instagram or Facebook, it is important to keep in mind that for the use of an Emulator in the PC we must have a powerful team since the Emulator will take our computer to the maximum.
Most used emulators
Currently there are a great variety of Emulators which vary in their interface and some of these turn out to be lighter Emulators for Windows PCs and they need a little less resources from our equipment, however they are all used for the same purpose which is to use applications or games. Android on our PC, some of the most used Emulators are: Nox, Bluestacks, Gameloop, Bliss OS, among others.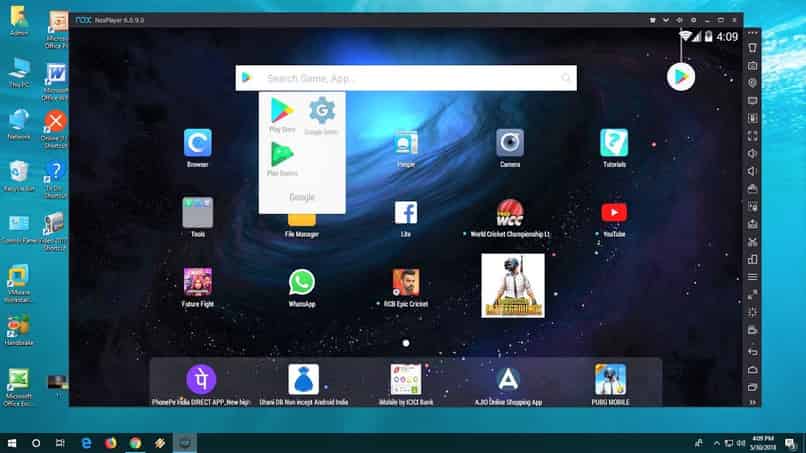 Emulators can not only be used on computers with Windows operating system, you can also download and install an iPhone or iPad Emulator on a Mac computer. What we must always take into account is that we must have a powerful computer, preferably those of latest generation to maximize the experience when using an Emulator.
How to get an emulator for Android, lightweight for PC
There are many types of Android emulators for PC but one of the most used worldwide is one from the BlueStack company.
To download it to your PC you must access your favorite browser, be it Google Chrome or Mozilla or any other.
You are looking to download BlueStacks.exe, after which you download the installer from the official website. Finally, you run it and you will immediately have an Android emulator on your PC.
This emulator will allow you to access all Android applications and services such as Play store, WhatsApp, among others. You can also customize your BlueStack. 12.
Is there an emulator or simulator of an application that is used in iOS?
There are many iOS emulators for the computer but one of the most used worldwide is that of the Delta Emulator company. To download it to your PC, you must access your browser, whether it is Google Chrome, Mozilla or any other, and look for the official Delta Emulator page. From here we are going to download the emulator, already downloaded, we install it. This way you will have an iOS emulator which will allow you to access all the iOS applications and services.
For iPhone there are also various emulators, but they are more focused on the entertainment area. For example, there are emulators that run video games from other platforms such as portable PlayStation consoles and video game consoles from the Nintendo company.