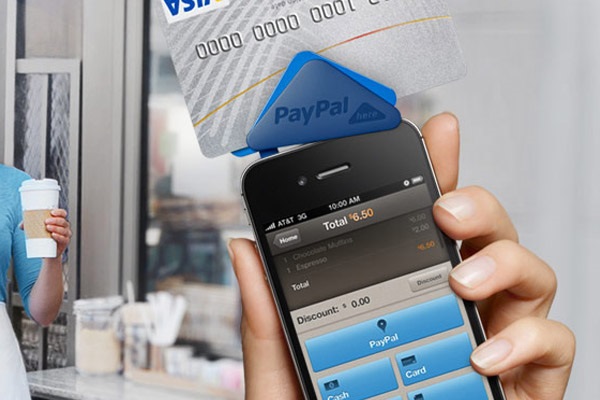 In a globalized world, technology occupies a decisive place and has led to the Internet becoming a vitally important resource. Through this valuable resource, distances are increasingly shortened and all kinds of information are provided.
The field of economics and finance is the one that benefits the most from the networks and at the same time the one that provides the most benefits and facilities to users. Trading using the cloud is a current trend that offers, most of the time, a diligent and practical way of exchanging money. The PayPal account is one of those resources that has greatly facilitated the lives of thousands of people in the world.
Create a PayPal account from the website
Creating a PayPal account is very interesting and of great use for any individual or legal person that connects through online commerce.
Starting an account with this important company from the website is a very simple procedure that consists of two steps: image
Personal account registration on the platform
In order to carry out the registration in PayPal, the following procedure must be followed:
Go to websitePayPal com. and click on "Open Account".

You will have two options, choose " Create Personal Account". It is a free account so you can buy online.

Complete the form with your personal information, then click on "Continue" and you will proceed to the next section.
Again you will have to complete the information requested by PayPal, then check the second box "I have read and accepted the conditions of use … Privacy … Terms and conditions".
Click " Accept and continue."

You can associate a card and / or a bank account, but you can do that later, click on "Not now …"
Another box will reappear where you can add a card for payments, as in the previous case, click on "I'll do it later"

To finish the account creation, click on "Go to your account" and you are done!

Finally, the account is confirmed and verified:


Go to your email and confirm the account.
Provide personal data to the platform so that it can make the respective confirmation of the account that has already been duly registered and created.
When the method chosen to use PayPal has been the card, you can enjoy the benefits provided by the platform immediately.
When a bank account has been chosen as the way for transactions, in this case it takes a few days to start using it.
Commercial account registration
When the account is of a business or commercial nature, in the same way as the personal one, the option "Register without cost" must be selected.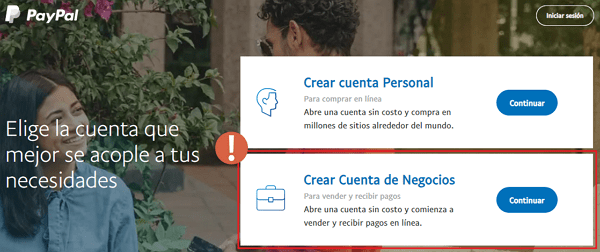 You have to fill out an application or form to register, noting there the data such as: names and surnames, postal address, email, telephone numbers and type of card used in transactions.
Complete address information:
Personal: address, nationality, mobile phone number and date of birth.
Registering the mobile number is very important, since it is required to send information about payments and others related to the administration of the account.
To configure the account you must register the following specifications:
Bank data.
Identification photo for the account.
Logo of a web page or blog, if it has one.
Association of the PayPal account with personal bank details:
Go to the "My portfolio" option and follow the system prompts to choose between a bank account or a debit or credit card.
In box number one are the following options:
Option to link a bank account, in which you must enter the information requested.
Option to link card, either debit or credit, proceed to complete the required data with special care in checking the billing address.
In table number two, you can select the payment methods, either through PayPal balance or directly from your credit card or bank account. With it it allows you;
Direct payments without showing financial data.
Withdraw money from PayPal account.
Send money to friends and family for free.
Make purchases.
In box number three, you will see the PayPal balance and you will have the option to change currencies.
First actions in PayPal:
At the end of the registration, any of these movements can be carried out: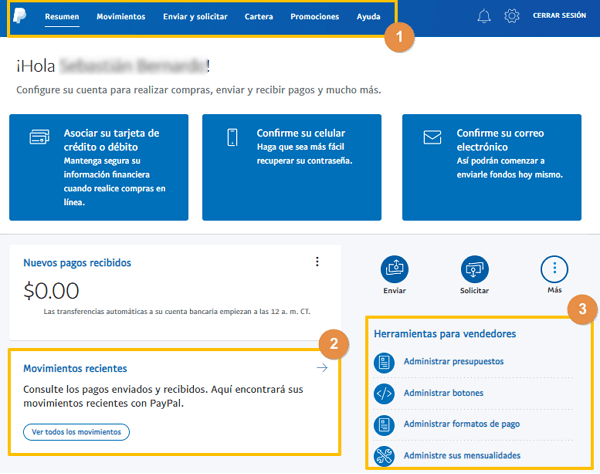 The action bar: You will have the options to send money to other people, see account movements, send and / or request payments, see the associated cards and PayPal balance, have access to promotions and finally help from the platform.
Summary of the movements, that is; expenses and money inflows.
Tools section to sell; generate invoices, annotate budgets and generate buttons to facilitate the use of PayPal.
It is important that you know well everything that PayPal offers, here you will see the following most important options.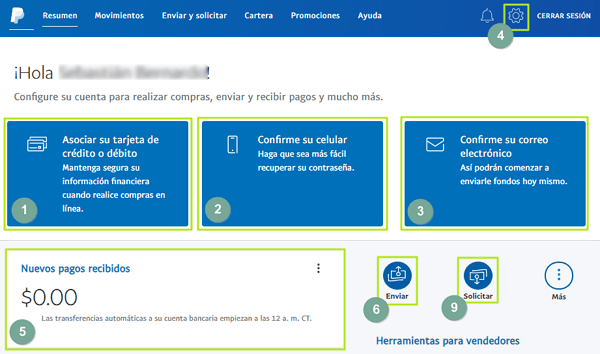 Associate a credit or debit card: You can add as many cards as you want, make sure your data is correct, PayPal is a very safe international company, you can feel confident in doing so.
Confirm your cell phone: The mobile phone will help you to corroborate information, receive notifications and alerts, confirm it to have everything in order.
Confirm your email: As in the previous case, it is also important that you confirm it, there you can have as a backup of your transactions.
Settings menu: Here you can configure several important aspects of your account.
New payments received: Here you can view the status of your PayPal account in real time.
Send: You will be able to send payments or money to any user who has an email address or mobile phone number and it will be credited to your PayPal account.
Request: You can request payment of up to 20 people, without them having a PayPal account.
PayPal Profile Settings
Your PayPal profile is practically your face in the internet market, you must complete with your true data so that all your transactions are safer for you and for other users.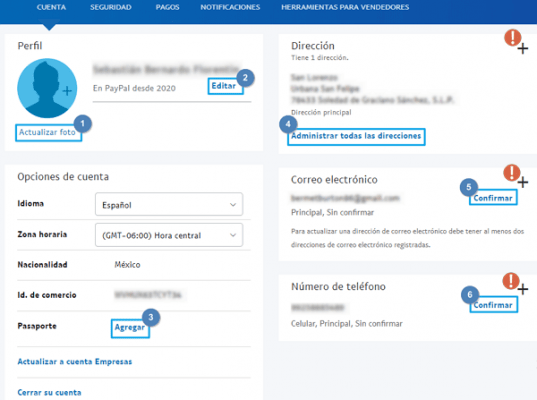 Update your photo: Here you will put a photo of yourself, of your face, if possible one where you are alone, so that it does not lend itself to confusion.
Your full name: Make sure it is the name with which you are registered in your country, nothing to add nicknames or something similar.
Passport: Here you can add your personal passport, as in the previous cases, that the data is real.
Manage all addresses: Here you can view the address or addresses of where you are living, or working, etc. In the "+" symbol you can add other addresses.
Email: The email provided is yet to be confirmed, click "confirm" to proceed with it. Here you can view him or the emails you add to your profile. In the "+" symbol you can add another e-mail or several more.
Phone number: The phone number provided has not yet been confirmed, click "confirm" to proceed with the verification. Here you can view him or the numbers that you add to your profile. In the "+" symbol you can add other phone numbers.
Create a PayPal account from Mobile
The diversification of technology has produced its widespread use, transforming itself in a dizzying way over time and generating significant advances and striking proposals regarding the use of mobile devices, PCs, tablets, among others.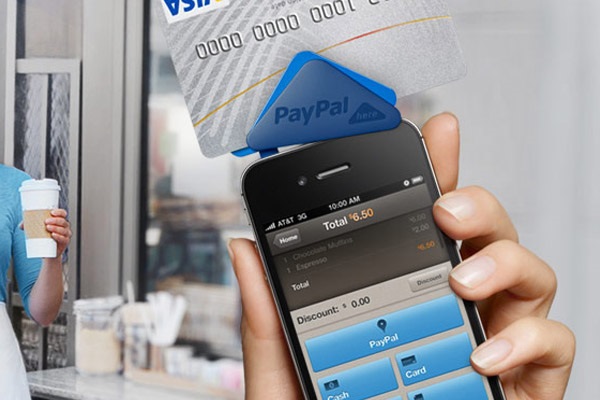 At the same time, software applications have been created that allow daily activities to be carried out more comfortably. There is a PayPal App that guarantees the use of the account in a safe, comfortable and relatively easy way.
The procedure is the next:
Download and install the PayPal application from Google Play for Android and in the App Store for iOS. At the end of the download the application is installed.
Account creation : data registration, account creation, form, data supply, nationality, names, surnames, email, passwords, date of birth, identity document.
Associate a card, either debit or credit, to be able to carry out the purchasing function.
Select between these two options: Send payments or request payments.
Request link from PayPal.Me
Account Verification
Download PayPal mobile for iOS: