Tutorials
Christmas wallpapers: the best Christmas wallpapers for your PC or computer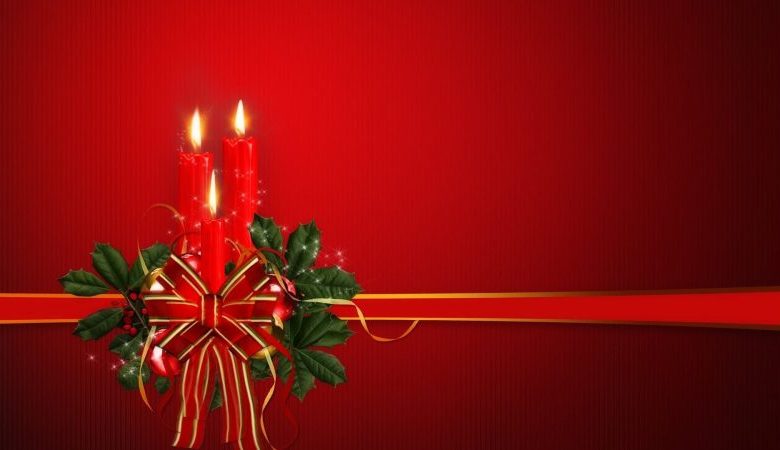 During the Christmas season, all the spaces of the house and work are usually decorated. Among the decorations there is also the updating of the computer wallpaper with images of snowmen, fireworks, Christmas trees, gifts, toasts, among others. There is a wide variety of wallpapers to suit all tastes and ages.
In view of the fact that December dresses up for these special celebrations, it has been thought to elaborate this article with the best Christmas wallpapers for PC, in order to update the background of your computer's desktop according to the season. Here you will find the wallpapers of different themes related to Christmas and, in addition, they will have the best quality for your computer or laptop.
Websites with Christmas wallpapers
On the Internet you can find a wide variety of websites that offer wallpapers of different sizes and with HD quality . In the following sections, the best pages where you can get high-quality Christmas wallpapers will be detailed . Also, if you have Windows 10, some applications and programs available in the Microsoft Store that you can download directly will also be mentioned.
Wallpaper Abyss
It is one of the best pages where you can get a great variety of totally free HD wallpapers. You will find wallpapers of different sizes, but absolutely all of them are in High Definition (HD). If you go directly toWallpaper Abyss you will see that you have more than 4,000 search results on the Christmas theme.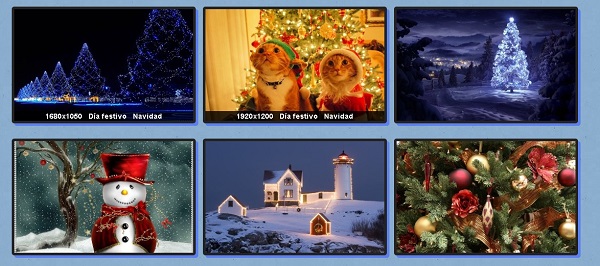 Pixabay
This website is characterized by having its images free of copyright. Likewise, you have the possibility of choosing different filters for your image such as size, category, orientation, among others. WithPixabay you can get free HD Christmas wallpapers to update the wallpaper on your computer.

Theme Pack
In Theme Pack you can get a wide variety of backgrounds for PC in HD alluding to Christmas. One of its advantages is that it groups the wallpapers into small compressed files of 16 batches of images, which allows greater practicality and comfort for the user. On this page, you can getchristmas tree backgrounds andChristmas wallpapers .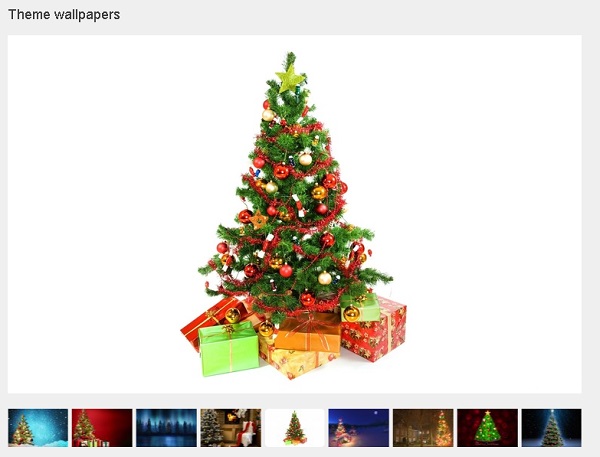 The Holidays Spot
The Holidays Spot offers a wide variety of Christmas wallpapers that adjust to the size of your screen, since it offers sizes from 800×600 to 1920×1200. This option provides the opportunity to download images for both PCs and Laptops and Tablets. For this reason, it is one of the most chosen pages among users.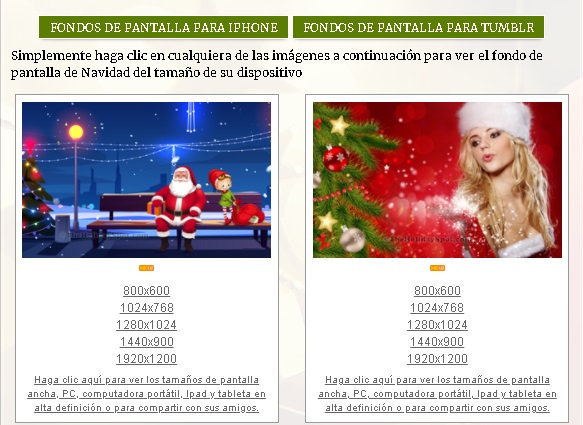 HD Wallpapers
In this web portal, you will see more than 10 pages of results when searching for Christmas wallpapers in HD. You will get images from the most modern to the most classic. You can choose the download resolution since it offers sizes from 1280×720 to 2560×1440, in this way, you will choose the wallpaper that best suits your screen.

Warm Winter Nights
This is one of the applications from the Microsoft Store. OnWarm Winter Nights you will find a set of 18 images of Christmas cabins. The application is completely free and you just have to press the " Get " button to start downloading the images, which can only be used as wallpaper for the screen's desktop.

Free Christmas Wallpapers
It is another application from the Microsoft Store completely free in which you can get various Christmas wallpapers for PC in HD. It works in the same way as the previous app, therefore, you just have to enter Microsoft Store, write its name and press the " Get " button . You can also download it directly through thislink.

Wallpapers to download
In this section, some Christmas wallpapers will be left in HD in order to facilitate their storage on your computer. Remember that in Windows 10 you have the possibility to create a folder of images with different wallpapers that will change in order or randomly from time to time.
As you can see, you have different web pages where you will get a wide variety of Christmas backgrounds for PC in HD. In most websites you can choose the size that best suits what you are looking for. After you have your wallpapers, you just have to right click on any space on your screen and select " Personalize " to start changing your wallpaper.