Tutorials
Christmas videos: how and where to download them to share with your loved ones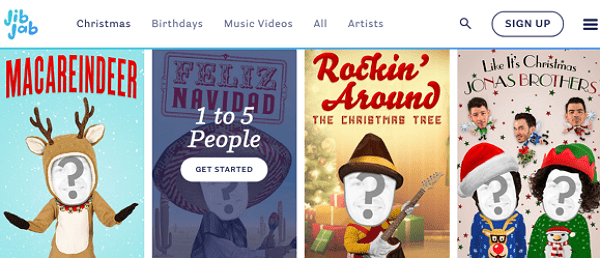 Sending Christmas cards, gifts and even videos has become almost a tradition in millions of families around the world. However, the latter is difficult for some people to do, as they lack sufficient knowledge to achieve it. However, the task of downloading Christmas videos to share with your loved ones is not difficult or impossible to achieve.
On the contrary, there are many sites on the Internet that offer a complete gallery of files with Christmas motifs. Among these stands outPixabay,Videezy andYouTube. Which have free content that you can quickly download to your computer or cell phone and send it to whoever you want through WhatsApp, Facebook, Telegram or any other instant messaging application. To know how to do it, continue reading the following text.
How to download Christmas videos from Pixabay
Pixabay is one of the best platforms to download videos of different categories, including Christmas, in HD quality. To do this, you must follow the steps detailed below:
Access the Pixabay website.
Click on the video you want to download (make sure it's in the free videos section).
Press the " Free Download " button .
Select the output quality of the video and press " Download ".
Give the file a name and select where you want to save it. After that, press " Save ".
In this way, you will be able to download all the Christmas videos you want for free from Pixabay. Something that is important to mention is that, although these files do not require any payment, if you plan to use them for profit, you must give the corresponding credits to their author. Which are provided by the page at the time of downloading the file.
Other sites to download
Besides Pixabay, there are other platforms on the Internet where you can get Christmas videos to share with your family and friends.
Videezy

It's another free video bank where you can download Christmas .MP4 files with different styles. There are a variety of models, so you have the option to choose to surprise all ages, including the little ones. The download process from Videezy is similar to that of Pixabay, you just have to go to the web, select the video in question and press " Free Download ".
In this way you will get Christmas videos for children, adults and even, to send to your co-workers. Remember to read the licenses and rights of use of each file before using it for commercial or profit-making purposes.
Pinterest
It is one of the most popular Internet sites for the public, thanks to its incredible library of photos and videos to download. Inside Pinterest, you can also find Christmas files to send to your loved ones. However, you should know that these are very different from the ones you will see on the previous pages.
However, if you want to explore you should only go to Pinterest.com from your browser or download the app to your phone to get the files you want.
Portable North Pole Console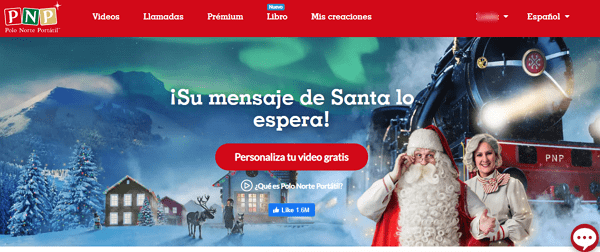 This website has gained popularity thanks to its personalized Christmas videos for children. Although most are paid, there are free options that you can use to surprise the little ones. ThePortable North Pole Console allows you to personalize your clips with the child's photograph, age, name and country of residence.
It is perfect to give a smile to your children, nephews or grandchildren. With this website you can receive "a greeting from Santa Claus", the best of all is that you can download it to your computer, Tablet or Smartphone and play it as many times as you want. In addition, it includes an application compatible with Android and iOS to make it easier for you to use it.