Tutorials
Christmas cards: the best Christmas postcard ideas to share this holiday season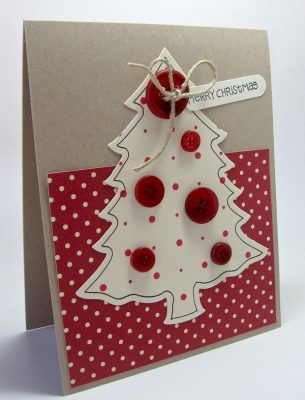 Christmas cards represent one of the simplest and most emotional gifts of the time. They are small but significant details that allow you to capture beautiful wishes or phrases allusive to the holiday. They are used to accompany gifts or as a last minute present. They come in different sizes, colors and shapes, depending on the needs of each person and can be bought at any store or printed directly from the Internet.
You can even choose to create them, so you will know what theme to use thinking of the person who will receive it. For this, you have the facility of turning to Google and looking for the best sites with Christmas card templates. Some include Santa's face, while others focus on Christmas decorations, such as trees, wreaths, stars, etc. On the other hand, if you want something more personal and original, you can include photographs of yourself or your family, wishing the best to those who receive it.
Christmas cards to print
They are the fastest and easiest to get, since they are ready, it is only a matter of taking it to the printer to materialize the Christmas card. To obtain them you can resort to sites likePinterest orChildren's guide, which contain templates with different designs, ready to print. In the same way, in Google you have the facility to find hundreds of models for this category.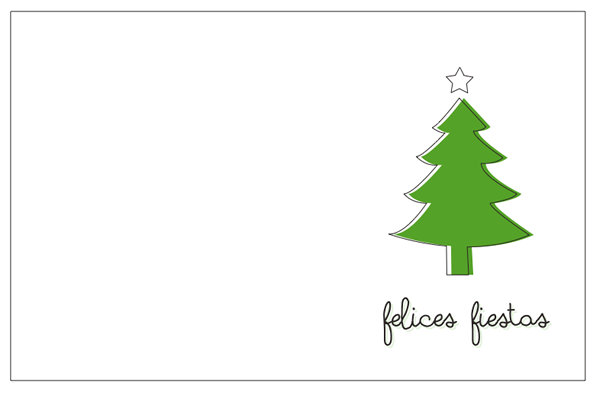 Handmade christmas cards
They are a bit more elaborate, but the end result is fantastic if you have the time. For these types of cards in particular you need craft supplies, such as scissors, paper, glitter, glue or white glue, etc. They are an economical option with which you can impress your loved ones. To make them you can take inspiration fromvideos on YouTube or search on Pinterest, how to make Christmas cards by hand.
Similarly, there are other websites, such as handfie. Where they offer you step-by-step tutorials to carry out this type of work.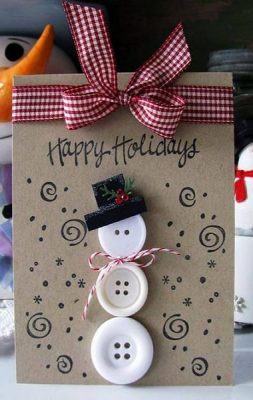 Edible Christmas Cards
Little known or used by the public, but quite delicious when it comes to receiving them. It is a unique detail that will impress whoever receives it. However, there are very few Internet pages that offer guides about this trend, since the number of people who use it is minimal. However, there are videos that you can find to know how to do them, click onthis link to go to one of them.
Personalized Christmas cards
Christmas gifts or gifts are always especially focused on the person who receives them. Therefore, a Christmas card would not be the exception. Personalizing this present with photographs that show wonderful moments that you have lived with that special person is a wonderful way to express how much you love them.
They are simple to do and above all very meaningful. Like all previous models, you can find fantastic ideas to cover this motif on Pinterest. Similarly, other websites likephoto effects, they offer you templates to which you only have to add the photograph to "do the magic". Likewise, pages likeoptimalprint offer the same service and, in addition, they deliver the present in 72 hours. This applies to those who live in Spain.
Christmas cards with motif
They are the ones that are most seen throughout the festive season, you can decide between buying them in the store or making them with your intellect and creativity. There are them in the shape of Santa Claus, Christmas pine, snowman, etc. The limit will be at your discretion, they are similar to those made by hand, but more focused on the theme of the holiday season. If you want to take some inspiration for this category you can followthis tutorial on YouTube.
In the same way, you can find different models in Pinterest, some are even made from recycled material.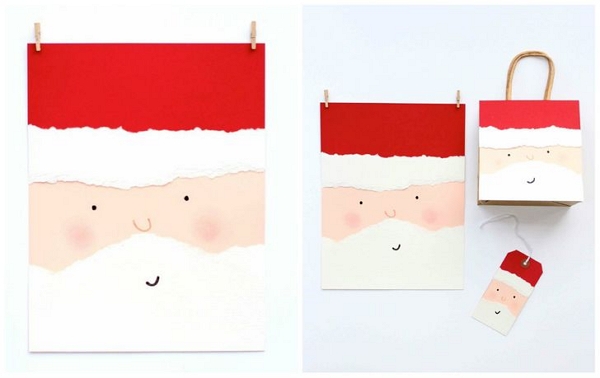 Christmas cards to color
At Christmas time, children also want to surprise their family, with fun and eye-catching cards that express their emotions. However, some are too small to easily master craft items like scissors and paper. However, there are ideal models for coloring, which you can see and download from Pinterest by followingthis link.
Simply select the style or design you want for your little one, save and print. Although, if you prefer, you can print the card directly from the site to speed up the process.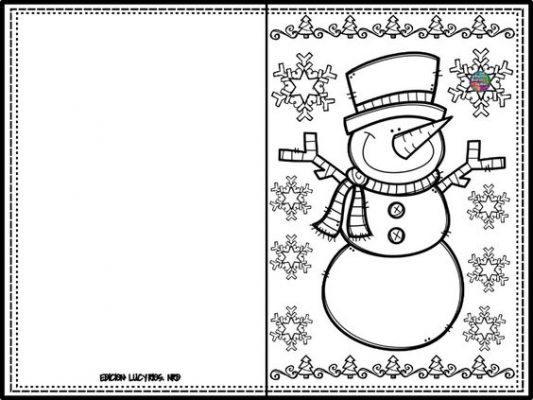 Virtual Christmas cards
These cards are specially designed for those who cannot see their family on Christmas Eve. If you are far away and want to keep the tradition of giving gifts alive on Christmas night, you can send virtual cards to your loved ones via WhatsApp or through their email. For this you must resort to websites such asKisseo, where you will find different models to choose from to your liking.
In the same way, another page that can be useful in this task is Coremagic. Its use is very simple, you choose the subject of the postcard or letter, add the message you want to dedicate and select the delivery option you prefer.
3D Christmas Cards
They are card models that incorporate some special movement between their elements or have raised shapes. What allows them to be unique and original, making them is very simple. So you can turn totutorials on the Internet that teach you to give that "magic" touch to surprise the little ones.
Most of these are on Pinterest. However, other alternatives like YouTube are also great for learning how to make these wonderful cards. You just need to use your wits, paper and scissors to create these fabulous designs.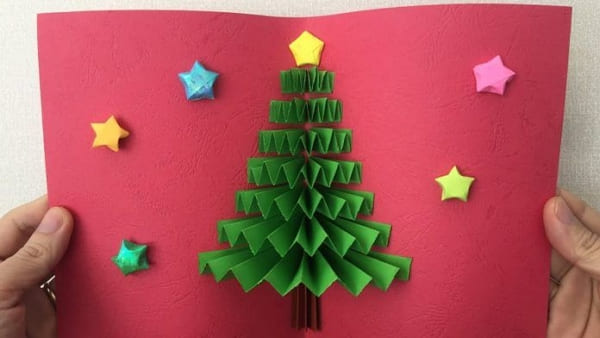 Christmas card images
To help you a little in the task of finding the best models in each category, you can take inspiration with the following gallery of Christmas cards images, where you will find variants of each of those described throughout this text. Then you can create your own version to give to your loved ones, expressing your sincere wishes for the new year that is coming.
Now that you know what Christmas card models you can use to give to those you love, you just have to decide which one to choose. Don't be afraid to keep browsing the internet to find great models and remember, Pinterest is a great option for inspiration. In addition, some channels within this platform offer step by step to make it easier for you to know how to do it.