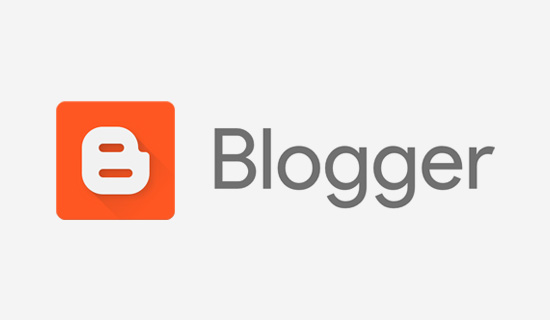 Blogger is a web service that allows you to create and manage a blog where you can publish content online in a simple way. You can use this service without the need to install an additional program on your PC, directly from the main page.
Blogger
Official Web site
https://www.blogger.com
Category
Blog creation
Developer
Google
Creator
Pyra Labs
Launch
August 23, 1999
Platforms
Web, Android
See guides about this service
Many times, when we think of publishing something on the internet or creating a web page, codes or programming comes to mind, but the Blogger interface allows us to edit texts and photos in an easy-to-use interface.
What is it for?
It is used to publish content online in a simple way, generally you can publish "posts" that are articles or entries for your blog. These can be accompanied by photographs, pictures and links to other web pages. You can also create a profile, where you will be able to promote a service or a product. In Blogger you have the opportunity and the space to express yourself freely. However, being a Google company, it gives you the opportunity to monetize your content with the Google Ad-sense program.
How does it work?
Blogger works as a panel from which you can monitor all the activities on the blog. In it you can design the style of your blog, applying from templates to customizing it through codes, if it is your specialty. You also have the option of creating different forms for it, such as a contact or question form. Through Blogger you can manage the type of advertising you place on the web, and in the places you want it to appear.
Being part of Google, it offers you the range of options for all the company's services. You can manage everything in your Blogger account with an email. In addition, you will have the possibility to monitor the number of daily visits you have by countries, and from which devices they see it.
Characteristics
Blogger is a site that stands out for its characteristics. It has the possibility of creating different accounts with the same registration, it also offers the opportunity to add more users to publish entries in our blogs. We will analyze some of its advantages and disadvantages below.
Advantage
Creation of several Blogs with a single registration : This feature is outstanding of Blogger, which allows you to manage several Blogs with a single Gmail account. It is useful when you want to talk about various topics in different posts.
Adding writers : In this platform you have the opportunity to give access or permission to users to write and publish their content on your blog, as you are the administrator you can filter and modify the content of these writers.
Storage of images and videos : The service that Blogger offers you not only gives you the opportunity to publish images and videos. If not, it also allows you to have a file library associated with your account. This way you can have all your content online.
Interface in several languages : The language is not a problem for Blogger, since, thinking of users from all over the world, both the page and the blog and the design itself, can be modified so that it is pleasant and understandable for users of different parts.
Tags : Being from the Google company, the search engine plays in favor of this service. That is why it makes content tags available to you, which will help you to position your content.
Content Import : If you have created a blog from the same company, that you want to pass it to another email or merge with a different blog, you have the possibility to do it spontaneously. The company gives you the option to import content automatically, both your posts and even your comments.
Gadgets : A plus when creating a Blog on Blogger is that you can use Gadgets for different actions. For example, you can add a Gadget to fill out online forms, to promote articles or to promote the growth of your social networks.
Own domain : Although Google offers this service for free, it offers you a plan to acquire the blog domain. This gives you a feeling of ownership, and the opportunity to be able to export to other web content processors.
Security against attacks : Your account, as it is associated with Gmail, has the security of the Google company. It protects you from cyber attacks.
Simplicity : The use of Blogger is very intuitive, so people with little knowledge of the web can easily register and start publishing.
Disadvantages
We are limited with codes: If you are one of those who like to program and customize your website with codes, you are limited to HTML, CSS and JavaScript systems. It lacks systems like PHP and MySQL.
Customizing templates is not comfortable: This is because, when modifying your template, you do the whole process with a single file. Making the job more tedious.
Templates are loaded with JavaScript code: When you finish a template, publish it, and start uploading content, it loads a lot of JavaScript code. This results in the blog having LAG problems over time, and your users will not like that.
Alternatives
Blogge r is not the only platform with the ability to create a blog and upload content to the web. The popularity of these sites on the Internet, resulted in the creation of many companies that give you the same benefit, and in some cases, with better results. Let's take a look at the alternatives to Blogger.
Joomla : This company is one of the oldest website builders on the internet. It is similar to other platforms such as WordPress, therefore, it is open source, which benefits the community, since it is completely free. Many prefer it because it has an advanced panel system to manage your sites. You can increase its functionality by adding plugins; it will allow you to create segments, modules, libraries, formats, dialects and documents.
Drupal : It is classified as a website content management system, it offers solutions for the creation of everything wrapped in a domain. It has great acceptance worldwide, especially by government sites, it is an open source CMS, which allows you to do practically everything. It is recommended for specialists in this field, as it emphasizes the creation of international magazines, personal and local communication websites.
WordPress : Currently has 30% of the creation and management of websites globally, which indicates that it is the preferred option for this. It is open source, which gives you the option of having a free version and the possibility of a paid one. Being so popular, it is constantly updated to fix bugs or vulnerabilities. It has a simple interface that does not require the use of programming to create your website.
Story
Blogger was launched in September 1998, becoming one of the first platforms to give you the opportunity to create a website. It became popular because you did not have to write the HTML code by hand, every time you upload content. You just had to fill out a form and publish what was written. In 2003, Pyra Labs, who was the company that created Blogger, was bought by Google, this invested time and money to give Blogger what it needed to finish taking off.
In 2004 Google bought Picasa, and thanks to this, the possibility of creating an image media library on Blogger was enabled. That same year it was relaunched to the public, free of charge and with a new code based on CSS, comments and publications via email.
In 2006 Google retouched Blogger again, now to add tags and the possibility of publishing articles by categories. It also made it necessary to register with a Gmail email, to unify all its services. In 2010 the template designer was released so that you could easily customize.
For 2011 and 2012 it made its last significant improvements, completely revamped its graphical interface again, created dynamic views and developed new applications for electronic devices. He motivated his users to use the tools to position their pages, and the web system already redirected users to the termination of the country where the content is created. This allows for censorship under international law.