Tutorials
Amazon's Choice: What It Is and How Amazon Chooses Its Featured Products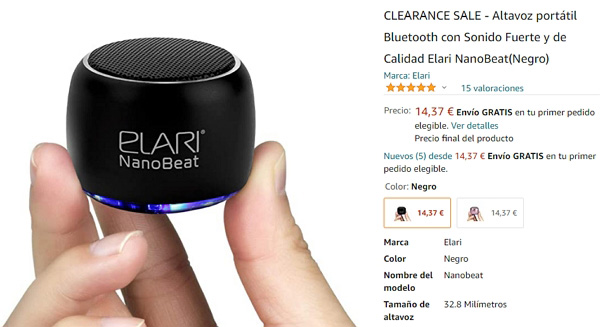 Amazon Choice is the label that this Internet shopping site gives to the best-rated products in the catalog. The main idea behind this distinction was to offer the public the articles with the best prices, reviews and ease of immediate delivery, without the user having to search the immense list of results. Although it was initially developed for Amazon's "Alexa" smart assistant, it expanded to the entire store stock shortly thereafter.
Now, for this label to be applied to an Amazon product, the company takes into account a list of criteria or requirements. These include: average ratings or reviews, return rate index, affordable price, immediate company shipping, and more. If the seller meets several of these points, their item will become part of Amazon Choice and you will see the small distinction at the top of the box.
How Featured Products Are Chosen
As mentioned above, when selecting featured products or assigning the "Amazon Choice" label, the same company takes into account certain important aspects. Get to know each of them below:
Immediate delivery (Amazon Prime)
Most Amazon buyers have a "Prime" subscription, meaning access to immediate, free product delivery. However, regular customers also seek services of this type, so the company takes into account the existence of this feature when listing any product in Amazon Choice.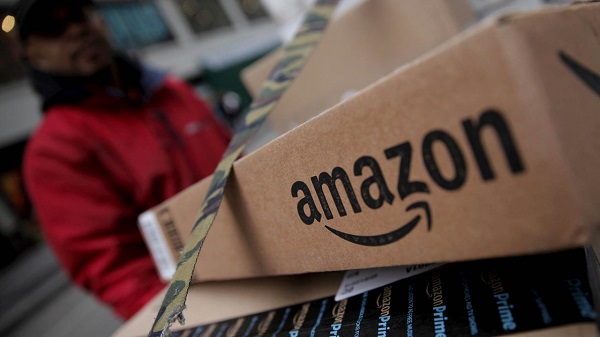 Average scores or grades
This is a fundamental requirement that Amazon evaluates before assigning the "Choice" label to any product in the store. Which is not surprising, as customer satisfaction has always been an important part of the philosophy of this company. However, the minimum required average is 4 stars, according to the public reviews. So, if you are a seller, you should make sure that your customers are satisfied with what you offer.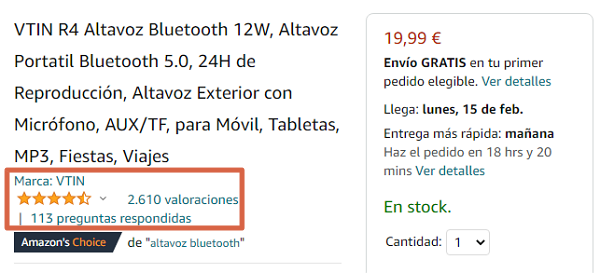 Few returns
Like ratings, a low rate of returns on sales is very important for a product to be highlighted with "Amazon Choice". Well, this guarantees that both the quality of the product and its operation comply with what is published in its description. It should be clarified that this requirement goes hand in hand with the ratings or reviews, since, the higher the rate of return of articles, the worse the rating will be.
Tricks to get the tag
If you are a seller and you want your products to obtain the distinction of Amazon Choice, there are some tips or tricks that you can put into practice. Among which we can mention:
Look for a good supplier : Receiving good quality products is essential to generate customer satisfaction. That is why choosing a responsible and efficient supplier or wholesaler is very important to achieve this.
Sell ​​practical products: Do not risk publishing delicate products that require additional expenses at the time of shipment or may be affected in transport. It's best to sell practical items that are easy to wrap up and move from one location to another.
Use good SEO: Positioning your product using exact keywords and good photographs will help you generate a greater impact on the public. If you do not know how to do it, you can seek help from an expert or use free tools, special for them.
Use advertising to your advantage: As is known, advertising is a very important commercial communication tool today. Lead people to your posts via links on websites or paid ads in the browser.
Value your buyers: For Amazon, customer satisfaction comes first. So keeping them happy by providing quality care will help you get good ratings and therefore increase the likelihood of getting the prized label on your products.
By applying these simple, but useful marketing techniques, you can earn the distinction of Amazon Choice for your items and increase your sales.
As can be seen in this text, this label gives a slight advantage over the competition to the sellers who obtain it. In addition, it makes it easier for users to find the best products on the web, since with it they can identify the three essential factors for their purchase: immediate delivery, good prices and positive ratings.