Tutorials
Amazon Prime: what is it, how does it work and how much does it cost?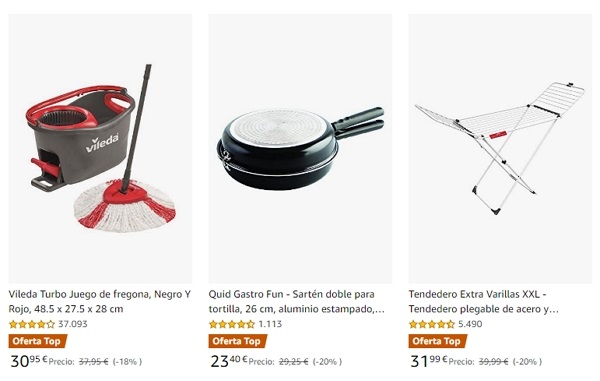 Amazon Prime is a monthly or annual payment service, created and offered by Amazon since 2015. It provides access to a series of exclusive benefits and functions to its subscribers, among which free package delivery can be highlighted. In addition to other features distributed in different sections or categories of the store, such as: Reading, photography or storage, movies and TV series, among others.
The success of this service has been so much that new platforms were added for the enjoyment of the public: Amazon Prime Video and Amazon Prime Music. It is worth mentioning that, nowadays it is distributed in the five continents and its number of subscribers is increasing more and more. Which shows the great demand that it has from the public regarding the different online functions, offered by this company.
How does it work
The main function of Amazon Prime is to send packages for free to the customers of the platform. Now, for this to be possible you do not require a minimum purchase amount, on the contrary, as a Premium user you will have the advantage of receiving any item you buy for free. It should be clarified that this condition does not apply to products belonging to the Plus program.
In the same way, when acquiring the Prime membership you have access to different shipping methods, among which are: Express (1 to 4 working days), standard (3 working days), Prime Now (available only in some areas of Madrid and Barcelona) which delivers the product in 2 hours at no cost or, if you prefer, in an hour for € 5.90.
On the other hand, in the cities mentioned above there is the " Delivery today " mode , which sends the product the same day at no cost, provided that the purchase of this exceeds 29 euros. It should be clarified that Amazon Prime is not available for public or private companies of a natural, legal or governmental nature, nor for those who are resellers.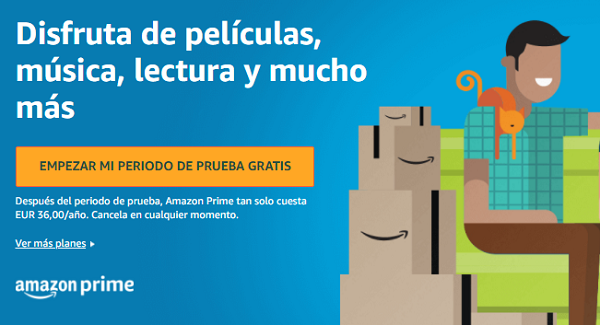 How much
The current cost of Amazon Prime is € 3.99 per month or € 36 per year. It is important to mention that new customers have the option of a 30-day free trial. Which you can cancel at any time, once it ends. Now, to subscribe you must go towebsite and complete the corresponding form, it should be clarified that, if you are not registered with Amazon, you must make a prior registration on the platform.
Available services
Amazon Prime is divided into different services: Prime Video, Amazon Music Prime and Amazon Music Unlimited, Prime Reading, Amazon Photos, Prime Gaming, Amazon Family and Prime Student. Learn more about each one below.
Prime Video
Prime Video is a service that allows you to enjoy exclusive Amazon Originals content, as well as the highest grossing and popular series and movies of the moment. It has a monthly cost of $ 5.99 and has an app compatible with Smartphones (Android oriOS ), Tablets and even some brands or models of Smart TV. It is worth mentioning that it can be used in up to 3 devices at the same time, with different programming.