Tutorials
Amazon Flex: what is it, opinions, profitability … is it worth it?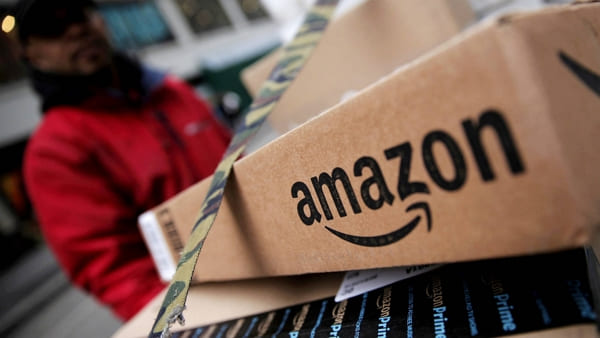 Amazon is one of the leading companies in the world, thanks to the diversity of services it offers and the development of initiatives such as Amazon Flex. The latter emerged as a collaborative economy project that allows autonomous people to generate additional income, in exchange for their participation as distributors of this company. However, the fact that it is unknown to many users casts doubt on its profitability.
That is why, throughout this post, certain aspects of Amazon Flex are detailed , such as: how it works, what is the schedule, how much does it pay, requirements to work, etc. In addition to this, you will find a section with some opinions or reviews of people who formed or are part of the service. In this way you can determine how profitable it is to work on this platform.
What is it about
Amazon Flex is an online platform similar to Uber, Glovo and Deliveroo, which emerged as an initiative to promote the sharing economy between Amazon and its customers. It allows independent individuals to become couriers and work four-hour blocks of time, handing out deliveries in exchange for small salaries.
Now, you should keep in mind that this economic compensation is more a contribution to your income than an attractive rate. However, if you spend enough time you can earn a good amount of extra money per month.
How does it work
How Amazon Flex works is very simple. Once you complete the registration in the app successfully, you can select the block (schedule) in which you want to work. Which will depend on you and the availability of time you have for it. To do this, you must open the application on your Smartphone and select the city in which you are, as well as the routes that you can cover as a messenger.
It is important to know that, when registering for Amazon Flex, you have two alternatives to select the delivery blocks. The first is found in the " Calendar " option of the mobile app and allows you to update your availability to receive only those offers that match your criteria. They must be authorized by you, to be able to assign them to you before they expire.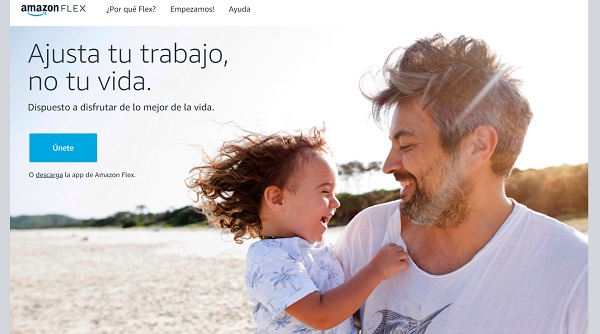 Instead, the other option is to select one of the delivery blocks in the Amazon Flex home window, which are available to all messengers on the platform. In this way, every time you have a new delivery you must go to the warehouse to collect the package, at the time indicated by the system. After that, you can follow the route to the customer's home and make the delivery.
It should be noted that, in both cases, Amazon Flex will show you the fastest way to minimize waiting time. At the end, the profit from each delivery block will be added to your wallet, and you can receive the payment each week by bank transfer. It is important that you know that you can keep track of your income in the " Earnings " option of the app.
Which are the requirements
The requirements to work at Amazon Flex are:
Have your own vehicle, preferably with 4 doors, with enough space available and with a maximum gross weight of 2 tons.
Possess a valid driver's license or license. For this, those of the Spanish territory or any other state of the European Union will be valid.
To be autonomous.
Be 18 years or older (this will depend on the country you are in).
Have a Smartphone with an iOS or Android Operating System with a version equal to or greater than 5.0.
Pass the verification process.
If you meet all these requirements you can be part of Amazon Flex, however, you must verify that this service is available in your city. Which you can verify by followingthis link.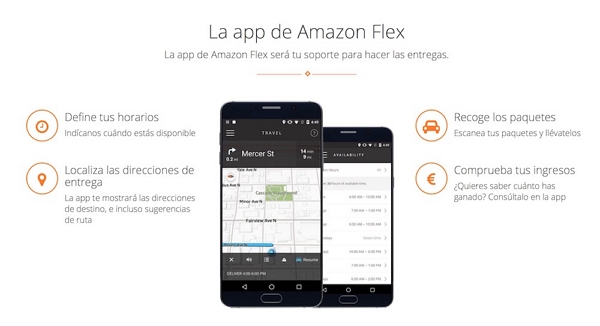 How to download the app
If you are a user of a Smartphone with an iOS Operating System, you can download the Amazon Flex app directly from theApp Store. On the other hand, if you have an Android mobile phone, you should go tothis link from your cell phone and confirm the download of the file in .APK format from the browser.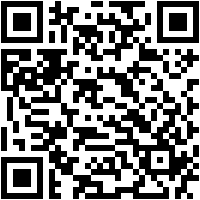 Amazon Flex
Developer:
AMZN Mobile LLC
Once you have downloaded Amazon Flex on your Smartphone, you must authorize the installation from unknown sources. To do this, you must go to the Settings> Advanced settings> Security menu and activate the " Applications of unknown origin " lever . By doing so, you will be able to install the application from the cell phone's download folder, it is important to mention that the titles within the menu may change based on each device or the Android version that it has.
Hours and jobs
You should know that Amazon Flex does not request or offer charges other than those of a delivery person or courier. Regarding the schedule, the block of hours that you will work depends on the data provided at the time of registering in the app. These should be four hours long and you can do more than one during the day.
However, it is not allowed to make deliveries in the night shift, as the company considers that it is not pleasant for the customer to receive packages at night. However, Amazon Flex guarantees that you can choose to work seven days a week.
How much do you earn
According to official information from Amazon Flex, each courier receives a payment of 56 euros for each four-hour work block. So, taking it to the mathematical calculation, it could easily be concluded that the hourly pay is € 14. Now, you should know that this does not include fuel costs or vehicle repairs, since these costs are borne by the courier.
On the other hand, it is important to note that Flex pays for delivery blocks made. In addition, when accepting any of these, you will be able to see the duration and the profit that you will receive when completing it.
Advantage
Like any other service or job for freelancers, Amazon Flex also offers a number of benefits to its workers, such as:
It does not establish fixed hours : each of the couriers of this company can establish their own work hours, according to their availability and daily tasks.
It allows you to generate complementary earnings per month : although 14 EUR per hour does not seem like a good amount, by adding it for a month you can earn a good amount of money to pay or support some daily expenses.
Payments are weekly : Amazon Flex makes its payments on time every new week, so you can be sure that you will receive your money in the account indicated during registration.
You can work only one block : if you do not have time to cover 8 hours a day, you can work only one block of 4 hours and thus maintain the income of Flex.
You only need your phone to work : the fact that one of the main requirements is a Smartphone makes working on this platform much easier, especially if you are part of the generation of men and women who take their mobile anywhere.
The vehicle you use can be borrowed : although the requirement of a vehicle to be a courier is a bit difficult to cover, this platform gives you the possibility of using a borrowed car. This, as long as you comply with the proper documentation to travel in the area where you are.
You don't need a higher education level : another advantage of this platform is that you can work at Flex without having a university degree or a resume full of work experience. You simply must meet the requirements described above in order to fill the courier vacancy.
Disadvantages
Although the advantages of Amazon Flex seem to be quite good, this platform also has a negative side that reveals a series of disadvantages, among which are:
The workers lack identification: the messengers of this company do not have a uniform that identifies them as employees of Amazon. Which could generate mistrust in customers at the time of receiving the package, affecting the closure of any delivery block.
Flex is not responsible for expenses: being autonomous, the company does not have any responsibility for damages or expenses that the courier may have during its delivery blocks.
You must also pay taxes: the fact that you are self-employed does not exempt you from paying taxes, so at the end of the month your earnings could be considerably reduced after deductions and payment of fees.
There are not always work blocks: there are areas where the delivery flow is less or nonexistent. Therefore, "luck" that there are work blocks is quite an important factor in this regard.
Reviews (2)
The load of opinions regarding Amazon Flex and how profitable it can be for each messenger, is very wide on the network. Some express the best of working in this company, however, others are not so friendly and show the dissatisfaction of those who were once deliverymen. That is why, below, you will find a series of positive and negative comments so that you have a clearer idea of ​​what it is to work there:
Video interview available on NosdyeTV : "Amazon Flex and Glovo are two applications that provide you with a different source of income than the traditional one. Of course, it has its pros and cons. The tax and expense burden for the "self-employed person" is too great, and each one must determine if it is profitable for him or not ".
Current employee, Bilbao, Vizcaya province (May 2021) : "When you arrive at the parcel pick-up station, all the staff, from the gatekeeper to the warehouse waiters who have the orders prepared, are very friendly and help you. that they can if it is in their hands to do so. If not, you would have to call support to solve the problem ".
Former employee, Alcobendas, Madrid province (April 2020) : "Stressful work, without fixed schedules, you don't know when you enter or when you leave, you have to go for the van to rent to the place that the company tells you in inhumane conditions with your car and then return to that place to drop it off and be able to pick up your car. I was a terrible week because of the cold I caught. They don't pay you for this ".
Current employee, Valencia province (March 2020) : "You need to be self-employed. It is fine if you have another professional activity or study. The best may be flexibility. It is difficult to live on this alone ".
Anonymous, March 2021 : "Today, the management still leaves a lot to be desired. The app drops blocks without a fixed pattern, forcing you to be on the phone 24 hours a day to see if you can catch something. Action that becomes quite complicated by use, (more and more people) ".
Profitability… Is it worth it?
The profitability of Amazon Flex will depend on the income you enjoy per month. Well, when taking into account the amount of expenses of an average person, 14 EUR or less per hour (subtracting the cost of fuel and taxes) is not enough. However, if what you are looking for is an extra income to your permanent job, it is a good alternative to be self-employed in this company.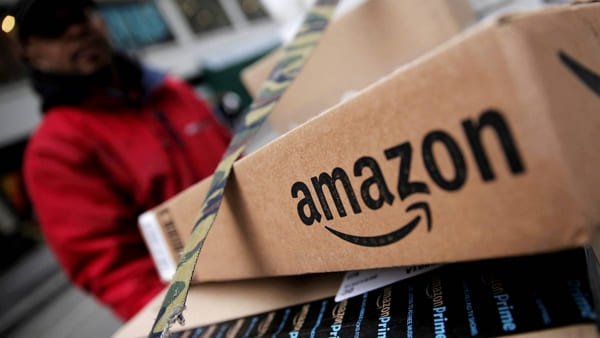 After reading this text, it could be summarized that, working as an Amazon Flex messenger can be a good option, as long as you have another permanent job. Otherwise, the fact that their requirements are "easy" to meet, does not compensate for the costs of fuel, vehicle insurance, food, visits to the mechanic, etc., which you must cover with only 56 euros every four hours.