Tutorials
60 New Year's resolutions that will change your life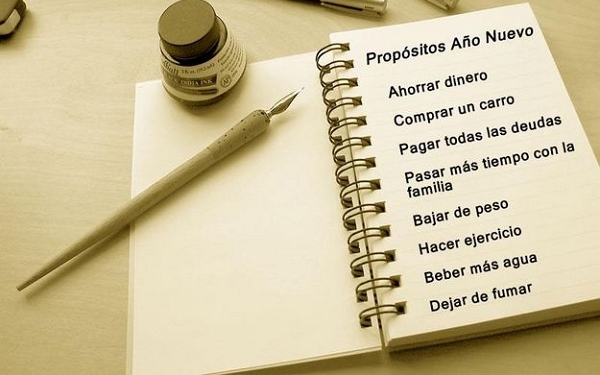 As the new year approaches, the resolutions to achieve a better life become present. Each person promises himself to achieve different goals or objectives to grow personally or professionally. However, many of them do not succeed, since there are very broad plans on their list. Which become almost impossible to obtain over time.
However, there are ways to be more productive or efficient in achieving your end-of-year resolutions. To do this, you must set simple parameters or goals that require less effort or divide a single wish into several. This way you will achieve your goals in more ways than one, before you know it. To get a clearer idea of ​​how to do this, keep reading this post.
Preliminary advice
Before writing or determining what your New Year's resolutions will be, it is important that you take into account some tips, which are described below:
Set straightforward, easy-to-achieve goals
Instead of writing "get slimmer," make your New Year's resolution "jog 15 minutes every afternoon." This way you will achieve the same result, but the psychological effort will be less, since your mind will see it as something easier to do. Achieving continuous motivation. The point is to achieve the most with the least.
Similarly, dividing a goal into different stages will help you get there quickly. Taking the previous example, you can write several purposes to achieve the result in question. Something like:
Jog for 15 minutes every afternoon.
Avoid eating junk food in excess.
Eat more protein.
All of these goals will help you achieve the weight you want without straining your mind or body. Apply this to whatever goals you set for the new year and your success rate will increase dramatically.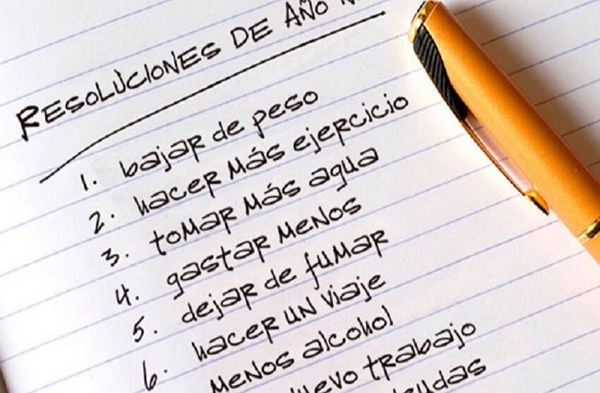 Check your progress constantly
One of the most common mistakes in this process is to forget the list they made at the beginning of the year and, with it, leave behind all the resolutions that they once planned. To avoid this, put your goal sheet in a place where you can see it daily, so you will keep your mind focused on achieving them and being better over time.
Employ self-motivation
Use motivational phrases and post them in focal points of the house or workplace, where you can see them while you eat, do laundry, do homework, tidy up the house, etc. Self-motivation will encourage you to move on and achieve your goals. A good strategy is to use sticky notes or written on the wall with messages of encouragement, that way you will feel that you can with what you propose.
Do not give up
Even if you fail on the first try, you must not give up. Keep going, trying again and again, remember that some goals may be more difficult than others. However, this should not be an excuse to leave everything aside, on the contrary, you must train your mind to continue despite the mistakes.
Avoid excuses
Avoid shielding yourself with phrases like "I'm tired," "I'll do it tomorrow," "it's raining today," etc. Excuses are the main obstacle in achieving goals. So by avoiding saying or preparing them in your mind, you focus completely on the plan you already have to improve your year. Don't look for reasons to give up, or try to fool yourself by creating an illusion about reality.
If you think you will give up doing any of your tasks alone, find a partner or someone to support you to do your activities. Remember that projects are more fun and simple to carry out when you are in a team.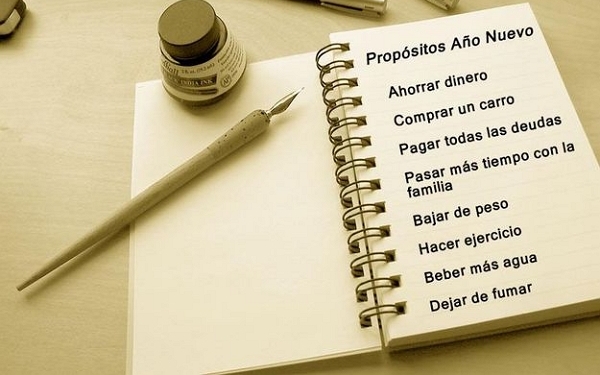 New Year's Resolution List
Dare to change, be a better person or a more efficient worker, with this list of New Year's resolutions:
Laugh more
Be more supportive.
Be more punctual.
Eat healthy.
Exercise.
To learn a new language.
Be more disciplined.
Read more books.
Leave excuses.
Spend more time with the family.
Quitting a bad habit like smoking or heavy drinking (or both).
Give thanks daily.
Don't take criticism personally.
Complain less.
Write / retake the blog.
Learn to cook.
Be happier.
Face the problems.
See life with eyes of abundance.
Start saving.
To invest.
Get out of my comfort zone.
Learn to say NO.
Criticize less.
Have more patience.
Allow myself to unlearn.
Be connected with my feelings.
Rest more.
Watch less television.
To travel.
Acquire a new hobby.
Earn more money.
To be more sociable.
Train me to achieve my goals.
Be a better example for my children.
Have family vacations.
Stop making good resolutions that I know I will not fulfill.
Leave the things that make me unhappy.
Volunteer.
Be more organized.
Take breaks from the cell phone and social networks.
Learn that DONE is better than PERFECT.
Learn to enjoy the moment.
Understand that the times of God or the Universe are perfect.
Learn something new every day.
Be more productive.
Write an e-book.
Make donations.
Don't be so picky.
Learn to meditate.
Do yoga.
Be a better employee.
Get a partner.
Avoid excesses.
Treat my colleagues better.
Call my parents more.
Share playtime with my children.
Feel good about myself.
Appreciate more what I have.
Sleep less
By putting the above tips and this list of straightforward, easy-to-make and remember New Year's resolutions into practice , you can successfully move towards changing your new life. Take the ones that suit what you are looking for to create your own resolution page. Remember that they should be on a small scale and increase as you go along the way.