Tutorials
5 utilities to create installation packages for your applications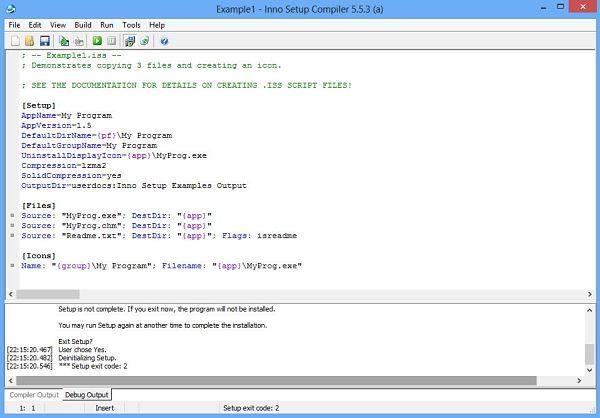 If you are a software developer and you have finished a big project, now you need the way to create an installer to distribute your product. Here are 5 utilities for creating installation packages in Windows.
Now is the time to properly install applications on end-user terminals, and presentation is key. A good installation experience is one of the first things a customer considers before using your programs. That is why I have come to help you with the tools to create the installer for your programs.
Programs to create installers
1. InstallShield Express 2013
flexera. is the definitive installation engine used by many large corporations and development companies. Advanced users can greatly appreciate the level of control InstallShield offers developers. It helps by generating executable installation packages and creating efficient, professional-looking MSIs.
However, for small developers, InstallShield can be a bit intimidating. This is due both to its stupendous attention to detail, as well as its high price of $ 650 (for the Express edition).
2. Nullsoft NSIS Installer
Nullsoft NSIS Installer has been developed by the same team behind the once wildly popular Winamp Media Player. It is a creator of installation packages in the form of a script. It is strict in the use of system resources, generating fast executables.
The lack of a wizard under the graphical user interface could be intimidating for those who are averse to text files. But NSIS is totally free, being a quality and affordable product for both personal and commercial use. You can even take compressed ZIP files and turn them into executable installations with a basic converter application called Zip2Exe.
3. InstallAware 16
installaware. is an excellent installation program that can create elegant installers. It can also support hybrid distributions, both for executables and for MSI. It features easy-to-understand multicore and script compression technology to help create lightweight installers for installation on equipment with limited space.
It includes a free version that integrates directly into Visual Studio, plus paid versions that can be favorable.
4. Advanced Installer
If your needs are simple, Advanced Installer offers you a free version with a competent interface for creating program installers, with an easy-to-use wizard. If you are willing to pay, its Enterprise edition is available for the appropriate price of $ 399. With the latter you can even create installers with support for Java applets, incorporating any of the necessary Java configurations.
5. Inno Setup
Inno Setup is relatively basic, lacking any kind of wizard. It is intended mostly for advanced users, like Nullsoft NSIS Installer.
Build scripts from scratch or use the scripts provided by a robust framework to make sure you have everything you need. If you require non-Roman language support, there is a Unicode build that can provide support for additional languages. In this case you will only pay with a slightly larger executable. This program to create installers is free.
Which is the best installer creator
As we have seen, there are several programs for creating installers that are affordable. The best one in your case will depend on your needs, the characteristics of your software and, obviously, your budget. For some, a simple compressed file or self-extracting archive is more than enough to get the job done.
However, presentation is key, and a solid experience of installing your application is one of the first things the customer will notice before using your product. Make a good first impression and do a clean install on Windows by choosing one of the installers on this list.