Tutorials
5 best programs to update drivers in Windows 10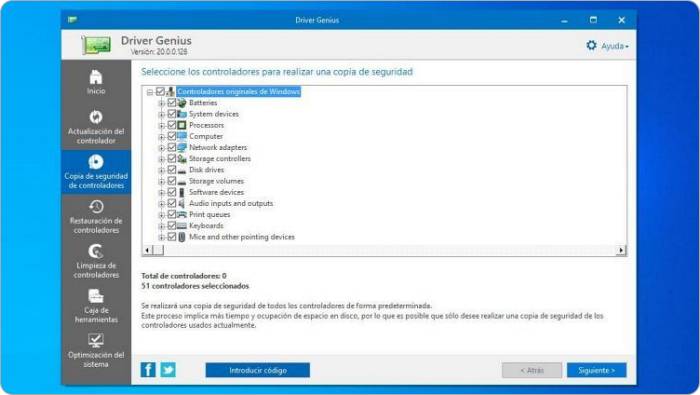 From time to time you will need to update your computer's drivers in Windows. But searching and downloading them can be extremely tedious and confusing. For this reason you can use one of these programs to detect, search and update drivers.
Keeping your computer devices working properly and at their best goes through the important task of keeping the drivers up to date. With a good driver update program this tedious task can be done automatically. You will not have to bother, since the software will take care of detecting missing drivers, searching for drivers online, downloading and installing.
Programs to update drivers or controllers
These driver updaters make it easy for you to keep your drivers up to date. Using one of these you will not need to be using Device Manager all the time, or looking for drivers online on the manufacturers website.
1. Driver Booster
Driver Booster is a powerful driver updater with features to give an instant boost to your PC's performance. Its name is well justified, which is why many users consider it the best program to update drivers. [ iobit. ]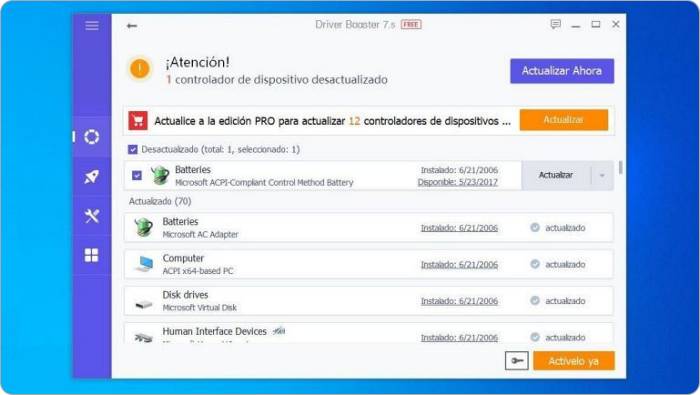 Among the outstanding features of Driver Booster, we can include:
Create a restore point before updating drivers so that if something goes wrong you can restore the system.
It includes a PC optimizer that helps you troubleshoot your system, delete temporary files, and repair the Registry.
It also has a defragmenter that helps optimize Windows startup time.
Its free version is fully qualified to update your PC's drivers effectively and easily. But if the ads bother you, you can consider purchasing the professional version, which includes some additional features.
2. Driver Easy
Driver Easy is another excellent program to update drivers in Windows. It is without a doubt one of the most popular, along with Driver Booster. It allows you to detect missing or outdated drivers and update them automatically in a single click. One of its strengths is that it downloads the drivers from the same program. [ drivereasy. ]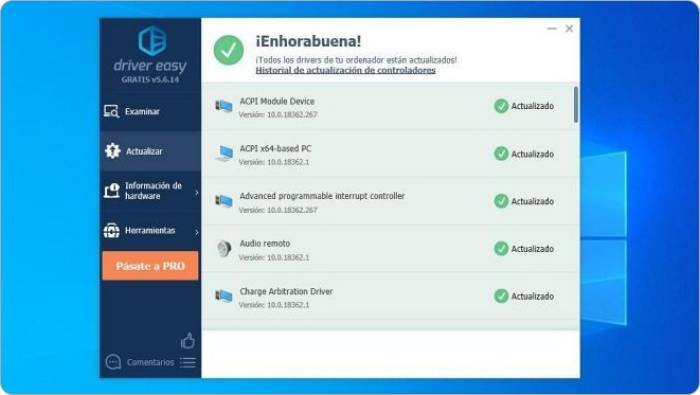 Here are the notable features of this popular program:
Offers automated and scheduled scans.
Allows you to backup drivers before installing or updating.
It has a search function that helps you find whatever driver you are looking for.
It has a large database of drivers that you can browse through.
The drivers are installed from the same application.
Includes system restore support in case something goes wrong.
It is free for personal and commercial use as well. Also, Driver Easy has an online version based on its scanning program, without all the extra features. In other words, you can use the driver search engine and update online. Its only disadvantage is that the download and update of the drivers is slow.
3. DriverMax
DriverMax is another of the best programs to download and update drivers for free. The application is highly automated, so it detects and downloads the drivers without much user involvement. [ drivermax. ]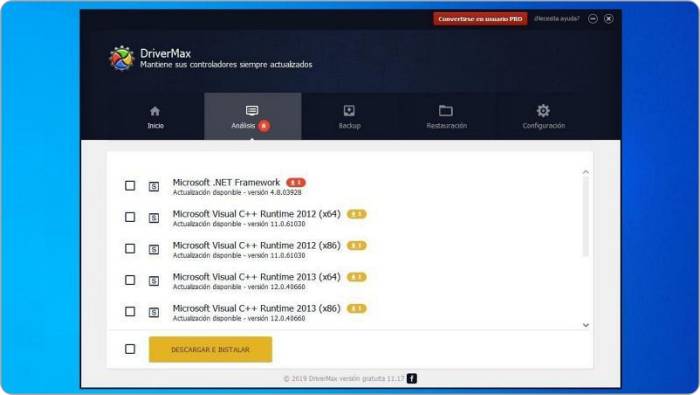 From this application we can highlight the following points:
You don't need to do practically anything, since the program will detect and update the drivers automatically.
It has a feature for operating system migration. This allows you to download and save all the necessary drivers before moving to another computer.
The driver installation rollback feature is very useful in case of compatibility problems or other unforeseen events.
It has the ability to identify unknown hardware.
In addition to updating outdated device drivers, DriverMax can help you make a partial or total backup of current drivers. You can still restore the backup, roll back updates, and identify unknown devices.
4. Driver Talent
Driver Talent is a driver updater that is very easy to install and does not require to be installed on the system. The program installs and updates the drivers on your computer using so-called driver packs. It also repairs corrupted drivers and backs up all installed drivers. [ drivethelife. ]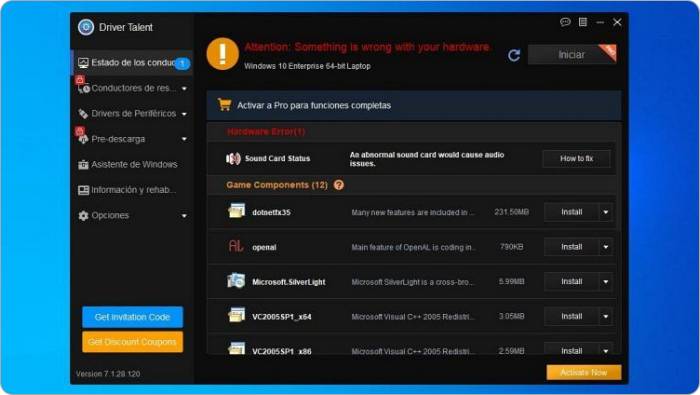 Driver Talent stands out with these relevant features:
You can install or update drivers on a computer without internet connectivity.
For an improved user experience, it includes various themes and languages.
It allows you to manage your device drivers without having to install the program on your PC.
You only need to have a USB memory or pendrive to manage the drivers of your equipment.
One of the most remarkable aspects of this driver updater is that it allows you to download multiple drivers for different systems at the same time. It also has an alternative version with network drivers to update offline. This is ideal if you need to install drivers on a computer that does not have the drivers for the network card.
5. Driver Genius
Driver Genius is due to the features offered to users by another of the best programs to download and update drivers. In its interface, it presents a neat and simple design, with only the main options on the screen. [ driver-soft. ]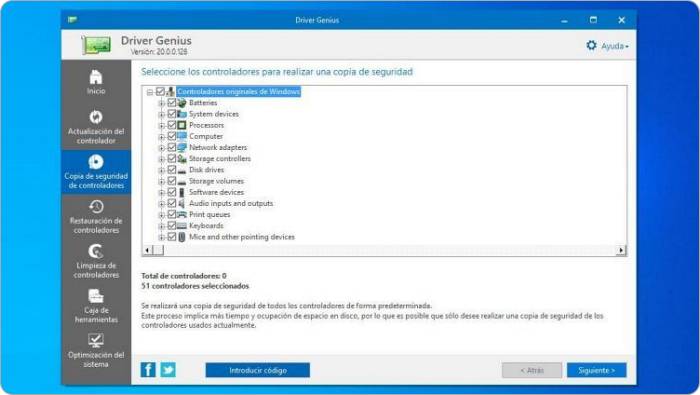 Next, let's see the main functions of Driver Genius:
It has a database of drivers for virtually any computer peripheral device.
It deeply scans the system for expired, corrupt, or missing drivers and updates them automatically.
Provides various optimization utilities to keep the computer in its best shape.
Among the highlights of Driver Genius is that it has one of the most direct user interfaces. Also, although it is free to use, it is one of the best options.
Other programs to update drivers
Although for reasons of space we have limited our selection to 5 programs to update drivers, these 5 are also very good, in case you want to keep testing.
Driver Identifier
Snappy Driver Installer
DriversCloud
DriverHub
Ashampoo Driver Updater
Why use a driver updater?
Although some underestimate its importance, keeping device drivers up-to-date has a major impact on the performance and performance of your system. The driver updaters on this list mostly work on Windows 10, 8.1, 8, 7, and even some on XP.
If you want your computer to be running at full capacity, making effective use of hardware and software, you should choose one of these programs to update your drivers and let it do the work for you.