Tutorials
10 best free video players for Windows 10 in 2020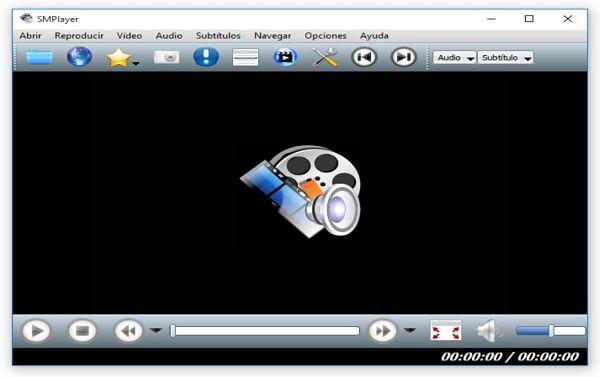 Although there are many video player programs, not all meet the needs for a quality experience. In this installment, I present our selection of the best free video players for Windows 10 and its predecessors.
You have one of the best players is video is ideal when watching movies, videos and TV shows on the PC. A decent player should have support for most multimedia formats. In addition, stable operation, a friendly graphical interface, the best quality audio and video rendering, configuration options, etc.
Best Video Players for Windows 10
1. VLC Media Player
VLC Media Player is one of the most popular players, considered by many to be the best video player. It is cross-platform and open source and can play almost any video or media file. In Windows it handles a large number of formats and can transmit video and movies.
VLC also includes support for a wide range of subtitle formats. With this player you will not have to worry about anything. The program plays almost anything you need, and its interface is so straightforward that you can do everything in just a couple of clicks. If you are looking for compatibility and playback quality, then VLC is the best.
2. GOM Media Player
GOM Media Player is another excellent video player for Windows. It can play almost any popular video format, such as AVI, MP4, MKV, FLV, WMV, etc. It offers many playback controls and allows you to play videos from YouTube.
It gives the option of controlling the program using gestures on systems with touch screens. Image and sound quality is very good.
The program has many advanced functions when it comes to file playback, such as playback speed control, video effects, audio capture, AB repeat screen, etc. If it cannot play any video, GOM Media Player will use the codec finder to find the required decoder to be able to play it.
Regarding customization of its interface, GOM Media Player supports different skins or themes that you can download from the official site and make the player look the way you want.
3. KMPlayer
Another video player with support for many formats. It also supports high-quality movies, such as 3D, 2K, 3K, 4K, and UHD. KMPlayer is a solid program, with which you can handle a large number of multimedia files, and offering absolute control over every aspect of playback.
Even when other players get stuck with an unusual format, KMPlayer is capable of playing that file elegantly. It includes an option to play DVDs, with all the functions you would expect from typical DVD players.
In KMPlayer you can adjust the playback screen according to our screen and convenience. Includes support and editor for subtitles, 3D capture and playback tools.
4. 5KPlayer
5KPlayer may be perhaps the simplest player on this list, which means that it is quite easy to use. It handles a wide variety of formats and can play 4K / 5K / 1080p HD videos.
But what can really make this player more interesting is its additional functions. It includes a video downloader, with which you can download and convert videos from more than 300 sites, including YouTube, Dailymotion, Vimeo, Vevo, Facebook, etc. It also incorporates a radio station player and a multimedia library.
This is another that allows you to stream or transmit videos, either to a Chromecast or Apple TV using AirPlay. You can stream from iPhone, iPad, and others.
5. Media Player Classic Home Cinema
Media Player Classic – Home Cinema (MPC-HM) is a lightweight media player for Windows, making it an ideal choice for a PC with very limited resources in terms of CPU performance and low memory.
MPC-HM has been on the market for a long time, let's say more than 10 years, but continuous updates have allowed it to continue to open many of the most popular video and audio formats.
MPC-HM is probably not for the most demanding users, but since it is a light program, easy to use, completely free and without ads, it makes it a good option for many users.
6. PotPlayer
PotPlayer is characterized by smooth playback for almost any video format. It has the hardware acceleration function. It uses DXVA, CUDA and QuickSync, which allow it to offer better performance with minimal use of resources. PotPlayer can handle almost any media file with the least impact on system resources.
Its control panel has options for playing audio, video and subtitles, allowing you to fine-tune the operation to your liking.
PotPlayer offers support for almost any codec you need to watch your videos or movies, as well as for different types of subtitle files. Includes options to select from multiple sound cards, DVD, TV, and HDTV support. It also has support for Direct3D9 Ex Flip Mode and Overlay, etc.
7. DivXPlayer
DivX Player is one of the best players for high quality videos. When you don't want to compromise your experience of watching high quality movies, including ultra HD videos and HEVC playback, then you should use this alternative. It can play videos up to 4K, as well as DivX, MKV, HEVC and other formats.
It is geared towards high-quality video playback and for streaming video content between various devices. You can stream video to DLNA compatible devices and to Chromecast.
Regarding the playback itself, DivX Player has many functions such as fast forward or reverse (FF / RW) to help you access the video chapters, better organization in the playlist, advanced audio playback, a list recently played videos, etc.
8. UMPlayer
UMPlayer, short for Universal Media Player, is an option worth considering. It is totally free and open source. It has native support for codecs, and allows you to play files in various formats, such as MP4, XVID, VOB, Matroska, etc.
It also has options to select your media files from a wide variety of sources, including YouTube and other video services. It also has the functionality to change themes or skins, so you can change its appearance if you are one of those who like to try new things.
9. Plex Media Player
Plex Media Player is another player of the new generation, with which you can watch videos not only from Windows, but also from a wide variety of devices. It offers cloud hosting to store your favorite video files and use them whenever you want.
Although Plex may seem like a conventional player on your PC, the truth is that it has some surprising hidden functions, which you could use according to what you want to do. For example, if you need a video player that can be scaled to a media server, you can use Plex, as long as you are willing to pay for its Premium plan.
10. SMPlayer
In addition to the standard functions that a player has, such as built-in codecs, SMPlayer offers other interesting features. As for example the support for YouTube, which allows you to play videos directly from YouTube; collection of skins to change the appearance of the program, integration to obtain the appropriate subtitles, etc.
What is the best video player
Video players are the programs used to watch videos, whether on the computer, tablet, smartphone or any other device.
This has been our selection of the best video players that you can use for free. All offer excellent performance and support for most formats. However, VLC Media Player is considered the best video player for Windows 10, followed by GOM Media Player.