Tools
Where can I buy cards to watch Netflix?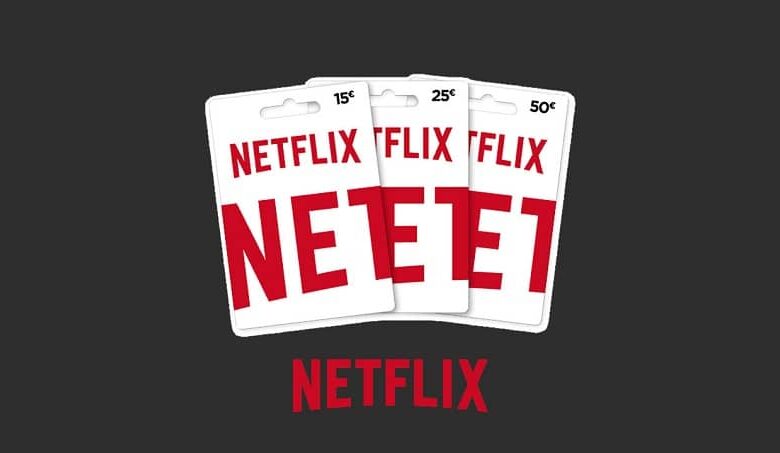 Fortunately, the company offers the opportunity to buy gift or prepaid cards to access its services; the best thing is that you do not need to offer your bank information to acquire them. What will be necessary is that you create your user on the platform to be able to take advantage of it, this is a wonderful option for you or to make a gift. After acquiring your gift card, you will want to know which are the most recommended series and movies on this platform, here we have a selection of those that have very successful results.
What should you keep in mind?
There are authorized establishments where you can buy prepaid cards in physical format with complete confidence; If you get the card that way, it will cost you the same as buying it electronically; however there are many other internet sites that can give you incredible offers; but be careful you can be a victim of fraud.

Something else that you should take into account when purchasing the prepaid card is the currency. Make sure you are acquiring the card in Euros and not in Dollars or any other foreign currency, as this would pose a problem when you start to use up the balance on the card. Since if you buy, for example, a $ 25 card is equivalent to € 22, it would not be equivalent to charging for consumption in Euros.
It is also very important that you know that the cards do not offer the enjoyment of the service for periods of months; That's right, you don't buy the card for months of programming, but the card balance will be used up as you enjoy the service . The cards are not transferable to other users and are not refundable.
Where can I buy cards to watch Netflix?
There are several websites that will present you with incredible offers for purchases of Netflix gift or prepaid cards, but the truth is that those offers turn out to be too good to be true and in the end you lose your money.
If you wish to receive a valid code to enjoy the service, the platform recommends Startselect, an official partner of the company, when purchasing your card through them you can be confident that you will receive a valid code to use your gift or prepaid card.
If you have never used this platform it will be necessary to create a user or profile, then when requesting your card you will receive a code in your email account and on your screen, so you can make the exchange and start enjoying the streaming services offered by this business.
The duration will depend on the card you have purchased, but don't worry, you can recharge to continue using it. Netflix will give you a notice when you are close to consuming all of your credit, it will ask you if you want to extend it.
Netflix gift card benefit
Keep in mind then that you can enjoy the service according to the amount of the card you have purchased.
If you buy a gift or prepaid card of € 15 for example, you could enjoy the programming of a month, a standard plan that costs € 11.99, if you want to take advantage of it for another month, you would have to add more to the credit of the card, but with that same one, you could enjoy two months of a basic plan of € 7.99. On the other hand, if you want to have your own account and cancel the subscription monthly , then share the screen with your family member; You can do it, we will show you quickly with the following link.

Buying cards to watch Netflix is ​​very easy; Take advantage of this opportunity, you do not need a credit card, you see that you can buy your prepaid card and start enjoying the programming, and we hope that the information has been useful for you to know where to buy them. If you want to learn how to use Netflix gift cards in much more detail, check out this article we recently did.