Tools
What is Ecosia and how does this ecological Internet browser work?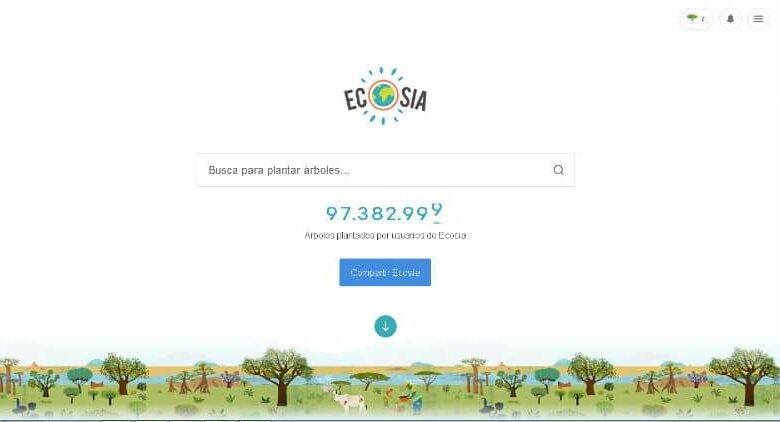 Surfing the Internet can be a great adventure due to all the websites that you can enter. And it is that this medium and everything that surrounds it has turned out to be a wonderful tool for all people. This set of decentralized networks with international reach has made it possible to do almost anything you think of in a matter of seconds.
You may want to talk to a friend or family member far away, but making an international call can be very expensive in some cases.
This is where the Internet comes as a lifeline to everyone's pocket, since it is possible to communicate by this means using social networks. Which represents a reduction in expenses that benefit our economy.
This is why the Internet can very easily come to be considered an essential tool to facilitate human life.
Either in education, in the workplace or for simple leisure, resulting in a saving in material resources that use a lot of paper. This is beneficial for the environment, and taking care of it should be a priority for everyone. For this reason, even the minimum we can collaborate so that everything goes on a better path.
You may think that you have many obstacles and do not know where to start, or that because you do not have time or money you cannot support a cause.
What is Ecosia?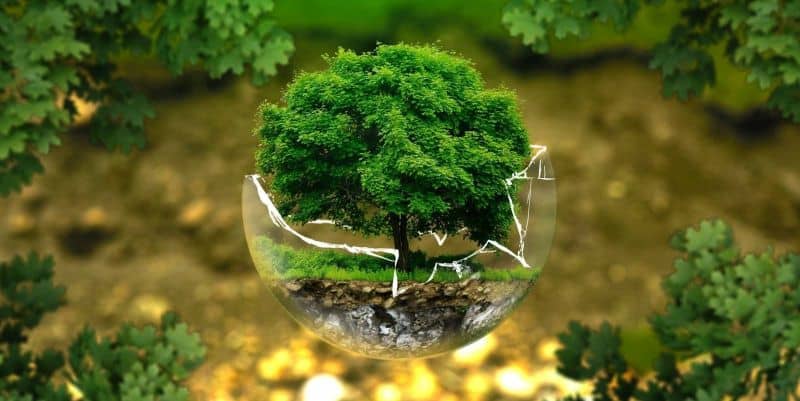 Ecosia is presented on the Internet as an alternative to the Google browser, but with an ecological purpose, what is it?
For each search you carry out using this search engine, you will be contributing a grain of sand for reforestation in places of need. To be more specific, it is necessary to do at least 45 searches on it to get a tree planted somewhere.
Everything is possible because 80% of advertising proceeds are donated to non-profit organizations focused on this purpose. This search engine based in the Berlin capital of Germany was created by Christian Kroll and launched on December 7, 2009.
Ecosia has turned out to be an exemplary search engine because in 2018 they began the construction of solar plants to power their servers.
This search engine specifically aims to plant one billion trees by 2025. Of which there are currently more than 97 million trees planted and counting, which implies a great advance.
It has gained so much popularity in recent years as more than 15 million users are active and using the search engine. Which is why Google Chrome included the Scotland extension so that it can be used as the default search engine.
Internet opens the doors to a very good alternative that you probably thought did not exist. In this article we will show you an ecological browser called "Ecosia" and how its dynamics works to help the planet.
How does Ecosia work?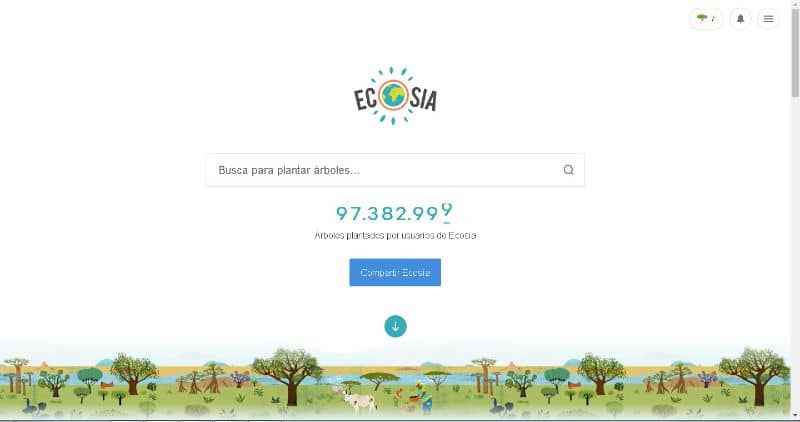 This shows characteristics of its partner Bing , it is a very intuitive and simple to manipulate search engine, use it like any other search engine because you will find everything you need.
Do your research, find the answer to any question or what you want to learn, in short, any excuse is good.
Each search represents one more step to breathe cleaner air and is that due to the large number of active users every second a tree can be planted.
The interesting thing about this search engine is that it has no secrets regarding where its income goes since it continually publishes a financial report that indicates it. When you do your searches you will see how the tree counter is increasing, this will help you to know how much you are helping.
Next to the counter you can see another option with a "bell" symbol that represents the news section that will help you relate more to the topic.
In the menu option you will have access to information about Ecosia, several sections for this: How Ecosia works, About us, your Jobs, store and blog.
In addition, in the menu you will find the option "Mobile application"  that will allow you to access the search engine on both Android and iOS. You can remain calm and trust that your searches are safe and that your information is confidential as no data is stored.