Tools
What are the best App to measure decibels or noise on Android or iPhone?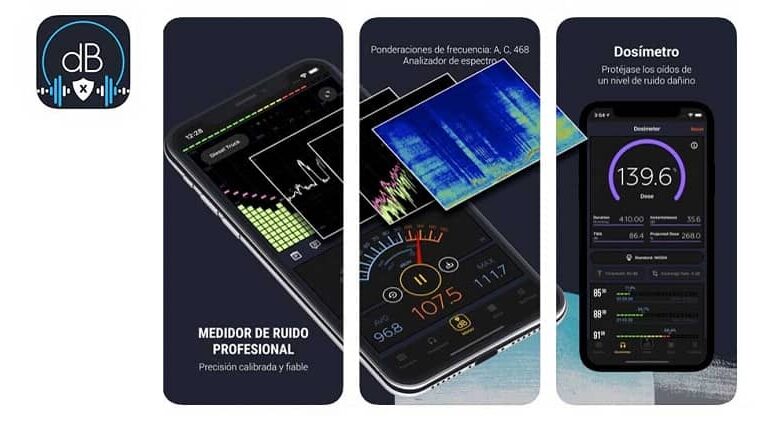 There are many applications to measure decibels too, here we are going to highlight the best apps to measure noise, to start it is vital to learn what a decibel is, its symbol is dB. It is used to measure the intensity or power of any sound, listening to more than 35dB can cause damage.
Well, since there are always sounds that bother us due to the height, there are devices to measure them, in this case a sound level meter is used. But thanks to technological progress, today we can have new Apps, which allow us to measure noise.
Best apps to measure decibels 
To measure the sounds you need to download an App for that purpose. These in turn use the microphone of your cell phone to detect any sound you want.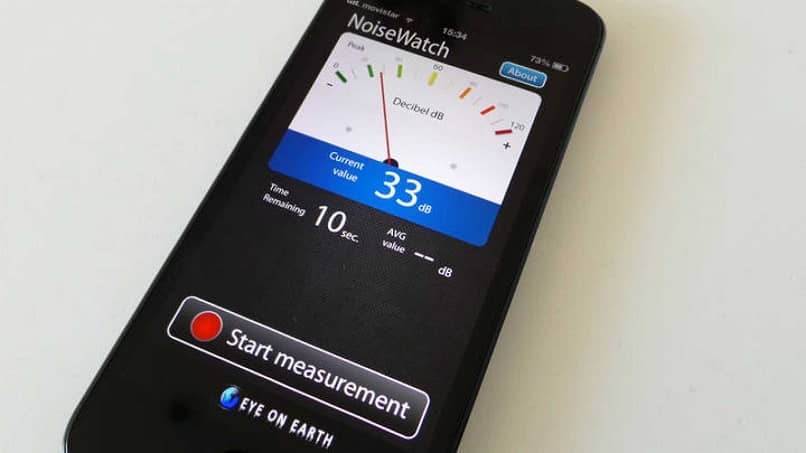 Decibel X
The best free application for Android is: Decibel X, a professional meter as it provides accurate and reliable data, it is used in order to know the power of any sound. Can measure noise levels ranging from 30 to 130dba
It has useful functions, such as frequency weighting, generation of graphics that can be carried in CVS and PNG, it can also be recorded, measured or attenuated
NIOSH Sound Level Meter
In the case of iPhone, we recommend this one since it is one of the best to measure decibels, it is created by a team of professional acoustic engineers.
Although it was originally created with the purpose of making decisions about noise pollution, today we can be grateful that it is within our reach, there are also ways to increase the volume of the iPhone .
It can also measure levels, average, weighting, minimum and maximum, and it also has very useful tips for the care of our hearing. What is striking is that it does not have any of the annoying advertisement ads and does not require updates either.
Decibel Sound Meter PRO
This is one of the best applications to measure the decibels of sounds, it has a spectrum analyzer among other advanced ones such as: high pressure calibrator, maximum and minimum, measurement records. And even better, it has audio formats and even the possibility of sharing your data obtained with others.
Sonometer
At the moment this application is available only for the Android system, the good thing about this App is that you can turn your mobile into a detector and meter of any basic sound.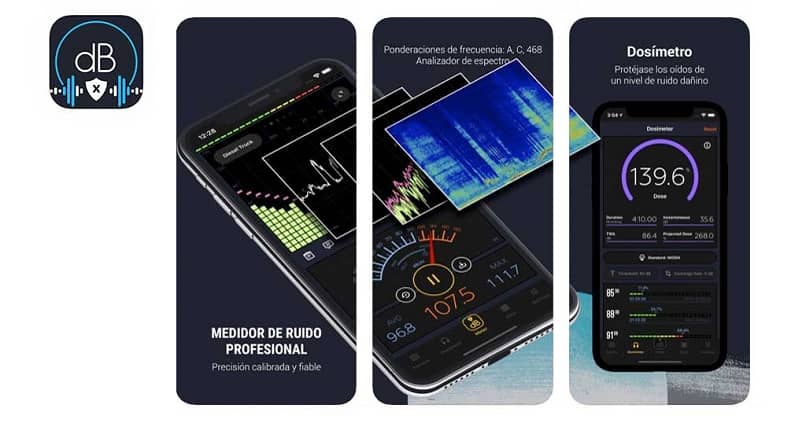 It cannot exceed 90dB, this depends on the sound you measure or the place you are, the screen shows the minimum and maximum values, the best thing is that it is very easy to read them.
Although it is only available in English, this is not a problem since its use is very easy, in addition, as this application is free, it contains advertising, but does not store a record of previous measurements.
Noise Meter
It is one of the App that has the most ratings in the Play Store, among the applications available to measure decibels, so it is worth it, for something we leave it for the end.
On your mobile it shows you the determined value of the measurement, as well as a curve where you see the minimum and maximum. So you can enjoy measuring the decibels of any sound around you.
This Noise Meter application is free, it does not show any ads and it saves the historical records of the measured sounds, the best thing is that it is available in 8 languages ​​including Spanish.
How to download these applications?
It is very simple, what we have is to go to the app store to locate the one that best suits our needs according to the mobile we have, as well as the recommendations of the users. Downloading and starting to use them is very easy and simple.
These are the best App to measure decibels,  we encourage you to see for yourself that this is the case, with them you can measure any type of sound such as the noise of a car to your favorite music.