Tools
How to save and view everything you type on Android with the Type Machine Pro app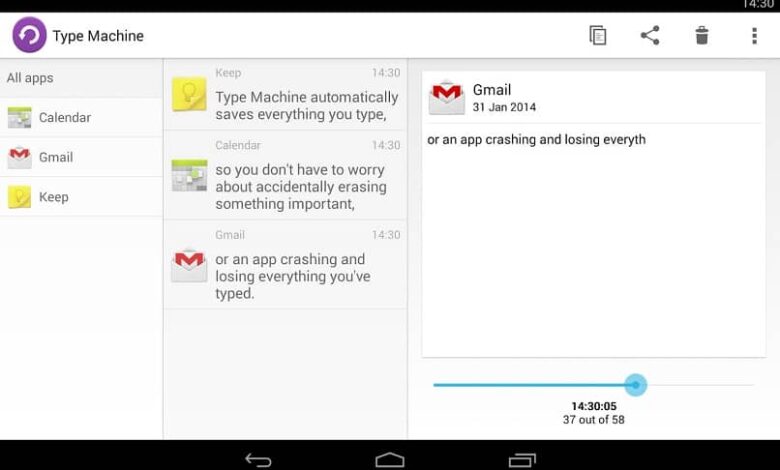 No matter what application you are using, Type Machine Pro saves everything that is typed through the virtual keyboard of the device in the background. You can access your history at any time.
It is a good option to recover what you were writing and for some reason, such as a malfunction of an app caused you to lose what you were writing because it has been closed, for example.
All the text entries you make with your device are stored in an orderly manner by the applications to which they belong. With this, the search for a particular text is much more practical and efficient.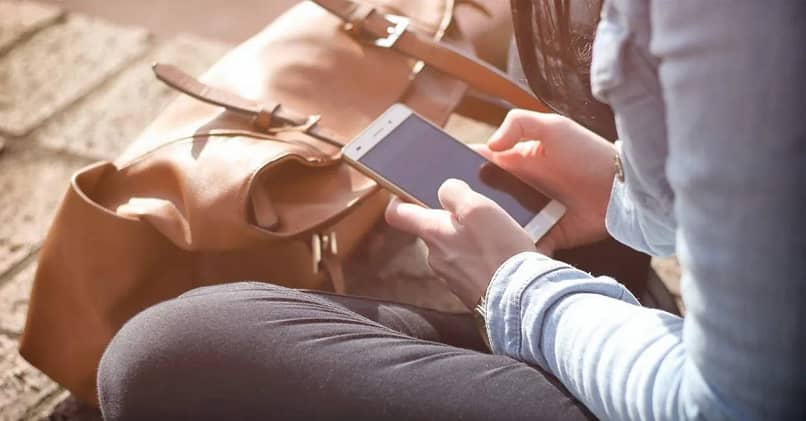 How to use Type Machine Pro in a few steps
It is a very simple application to use. To start, make sure you have the updated version installed on your mobile. You can download it from the official Play Store. You should know that it is a paid application, although its cost is not high.
Once you have installed the app on your Android device, we just have to configure it so that it begins to save everything we write.
For this we are going to enter the device settings in the Accessibility section . From there we must click on Type Machine Pro to activate it and grant the permissions.
Within the application we can view a list with the applications that you have installed on your mobile device. They will be sorted as you use these apps, so that you see the most recent ones first.
If you enter one of them you can see that you have the text ordered by dates and time when a particular entry was entered. To see entries for other dates you must use the timeline that you have at the top of the screen.
If you slide down the bar to the left you can go back in time until you find the ticket you were looking for. To know the date and time of each one, you just have to see the legend that is at the top of the screen below the timeline.
You have the option of copying the Android text you were looking for to the clipboard in order to use it again. You can't tell us that this app has come to save our lives.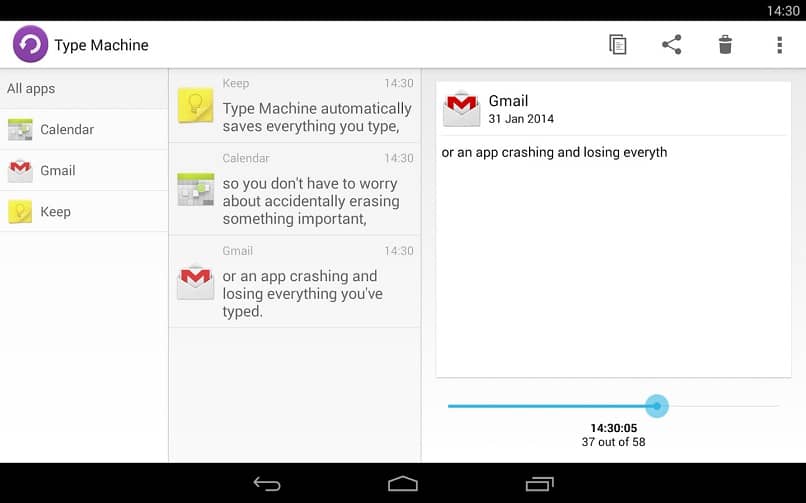 What text inputs Type Machine Pro can save
This application works for almost all Android applications whether on mobile devices or tablets. It is a good option if you are a parent to create a parental control setup . In this way you can see with which people they communicate and if this implies any risk to their integrity.
This application does not usually work very well with applications like Twitter, due to a bug known to devs.
If you are concerned about preserving your privacy you should not worry. Well, although this application has a record of all the text entries that are made with the virtual keyboard of the device, it does not save the text that is entered in password fields.
You can also disable applications that you do not want to save text entries from or even add a security PIN with a secure and easy password  to be able to enter Type Machine Pro and view those entries.
In this way we will prevent unauthorized third parties from entering the app and viewing the writing history.
As you can see, it is very simple to use this application. If you have questions about how to save and see everything that is written on Android with the Type Machine Pro app, leave us your comment to help you solve it.