Tools
How to download the latest version of VLC Media Player for free in full Spanish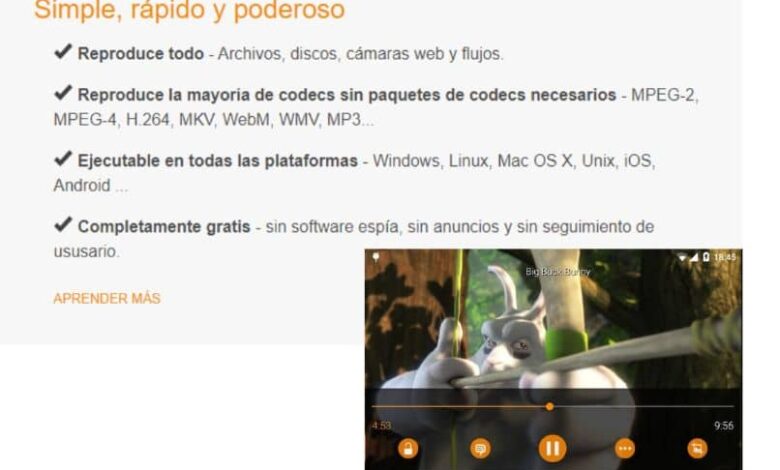 In most video players we find that they are limited in their functions, they do not have a great variety or alternatives that help us have a good experience. Likewise, most of these players are limited in the video formats with which they are compatible.
That is why it is very important for us to have a video player that meets our needs as best as possible. Provide us with better tools and alternatives to make the experience much more pleasant. One of the best players currently available on the market is VLC Media Player.
How to download the latest version of VLC Media Player for free in full Spanish?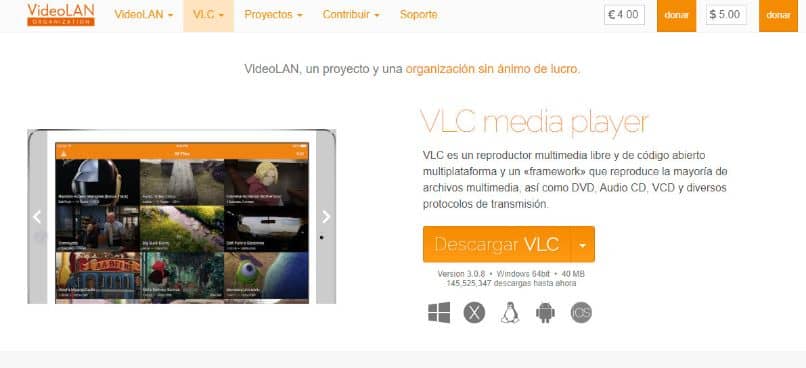 VLC is a powerful video player capable of playing a large number of video and audio files. It was launched in 2001. Having a very good receptivity from users, being a player that met all the requirements to the letter.
Among the formats with which VLC is compatible we find FLV, AVI, ASF, 3GP, MP4, MPEG-2 (ES, PS, TS, PVA, MP3), Raw audio, AIFF, Raw DV, MXF, VOB. And it is capable of playing the highest quality of videos like 4K.
This player gives us an interface that is very easy to handle and understand, with a great variety of functions. Such as the one to change the video or audio quality, as well as the ability to change the speed, direct commands to these functions and many more.
One of the features of VLC Media Player that stands out the most is the ability to convert audio and video file formats. Without the need to download another program or application.
Another feature that stands out a lot is that it gives us the possibility of recording the screen of our computer. Which is very useful especially if we work making videos or if we want to record something we are doing.
It is important to note that this program is available completely free of charge and in Spanish, which is a great advantage for all of us. In this article we will teach you how to download the latest version of VLC Media Player for free in full Spanish.
Steps to download the latest version of VLC Media Player for free in full Spanish
The first thing we must do is enter the browser of our choice. Then in the address bar we look for the official page of VCL Media Player. Upon entering, we click on the arrow next to Download VLC.
We can see that it is available for different operating systems, Windows, Linux, MacOS, Andriod and iOS. Next, we select the operating system to which we want to download it. The latest version of VLC Media Player will be automatically downloaded for free.
We must be patient until it is completely downloaded, once it is downloaded we will proceed with its respective installation and configuration.
How to install the latest version of VLC Media Player?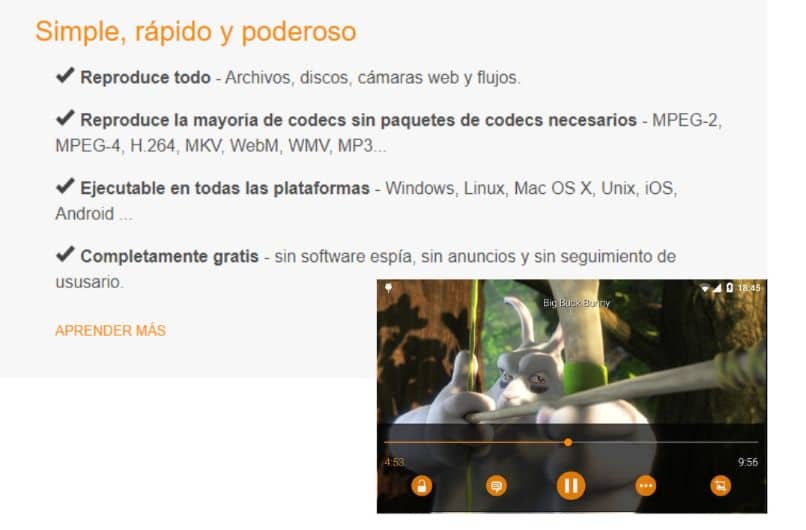 Once finished, a 40 Mb file will be downloaded, we look for this file and right click on it. Then we select the option Run as administrator and if it asks us we grant the permission.
Next, a box will appear telling us to select the language, open the language bar and search for Spanish, then click OK. We will welcome the VLC media player installation wizard and select Next.
The license agreements will appear, it is advisable to read them and click Next. Then the selection of components will come out and we click Next. We choose the place where we want the program to be installed and select Next.
Doing the aforementioned, the installation process will begin, we must wait until the bar fully loads. Once the process is finished, we will click Finish, the VLC Media Player program will automatically open.
In this way we have downloaded and installed the VLC player correctly, we can see that it has a simple and easy to understand interface. We recommend that you explore and learn a little about this great player, which has excellent options such as installing and activating the VLC plugins or add-on in the Firefox browser , configuring VLC Player to get more brightness in the player , among many other advantages.
It is a fairly complete player, but if you need other options you can look for the best alternatives to the VLC Media Player.