Tools
How to create shapes with the shape maker tool in Adobe Illustrator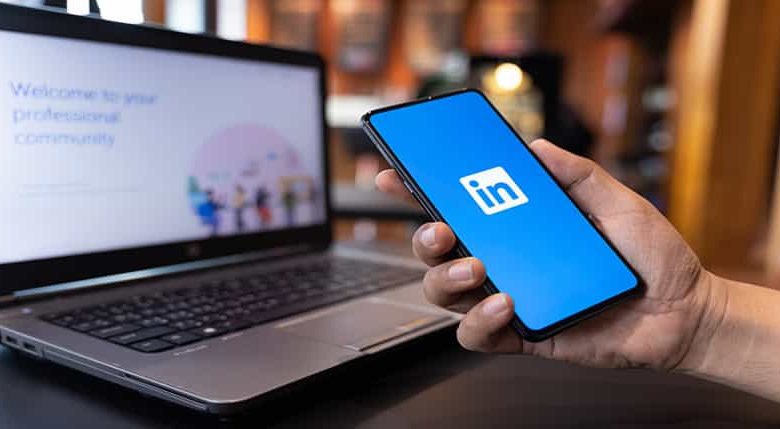 Illustrator is part of the Adobe family where we can work seamlessly with applications such as Creative cloud, InDesign, XD and Premiere Pro. Adobe Illustrator is available in a free 7-day version for Windows and Mac OS, offering four differential plans according to your needs.
Remember that you must enter the official site of Adobe Illustrator  to proceed to download the program in its free version and after the expiration of the free trial period, right there you will be able to access the purchase of the Adobe Illustrator membership or download another program from the Adobe family associated with your project.
As well as within its official site you will have technical assistance with introduction and help on the subscription and its concepts, tutorials for new users and a guide with basic answers and instructions for its installation for free and also a community where you can express your doubts and solve them with other members using Adobe Illustrator.
In this step by step you will find how to create shapes in the easiest and fastest way, using this tool in Adobe Illustrator.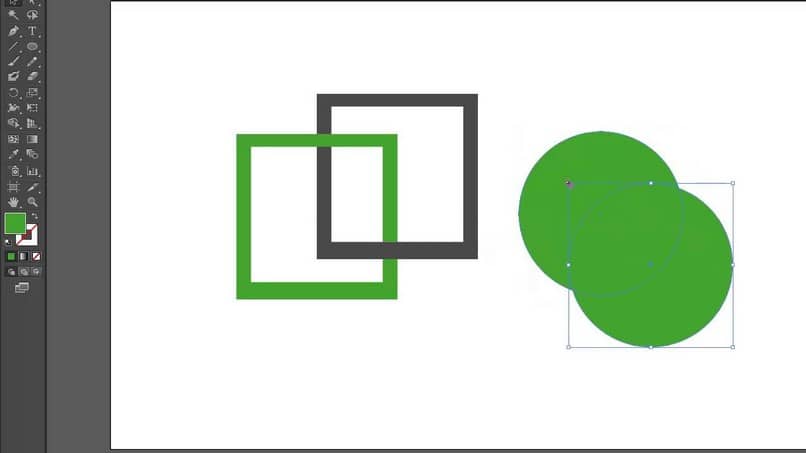 How to create shapes with the "shape creator" tool?
First we must enter Adobe Illustrator and open a new blank document.
We will create a shape to which we will then apply the tool.
Click on the "Selection" tool and select the strokes you need to combine creating the shape.
With the "Shape Creator" tool found in the tools panel or using the SHIFT + M shortcut, where it will allow us in combination mode to work on the strokes we must select the region that we need to extract or combine.
If you want to extract this region, we just have to move the pointer and click on the selected region to proceed with its elimination.
If we want to combine strokes within the shape, we must drag the pointer along the region and when we release the click, these two regions will be combined, creating a new shape.
When we combine two strokes we obtain a unique shape within our project, bear in mind that if we make the wrong regions we can go back to the previous step with the "Undo" tool (Ctrl + Z).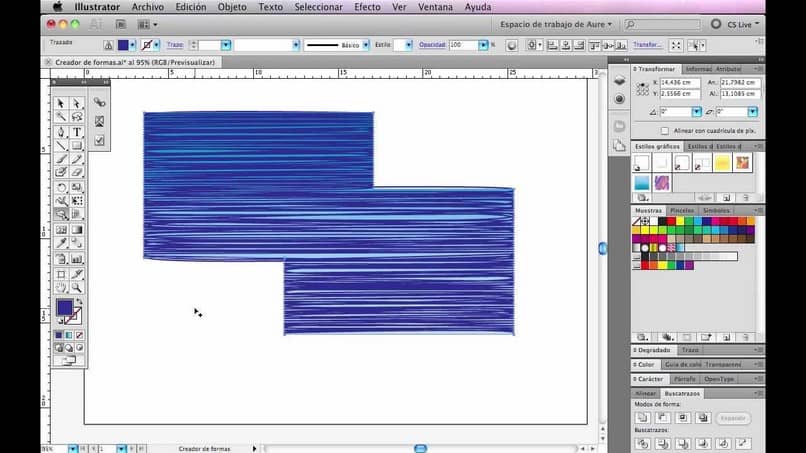 Consider:
The style of the shape, that is, if our shape at the beginning has a color or sequence of graphics inside, the new shape will be able to inherit the same style.
The delete mode of the "Shape Creator" tool provides us with the utility of eliminating a closed region within the selected shape,
When combining strokes and achieving a unique shape, we must bear in mind that when erasing this region the new form will be completely eliminated, in erase mode you have the possibility of eliminating edges and this allows us to be useful when creating a new form there are remaining sections unused.
With this step by step you have learned to use the "shape creator" tool in Adobe Illustrator in a complete and fast way to enhance your projects and get the most out of this program. You can also use line tools, simple shapes, eraser pens, scissors and blades to help you create shapes more easily.
If you are interested in learning more about Adobe Illustrator and its tools, I invite you to continue on Miracomosehace.com and that you can also learn about other programs of the Adobe family such as Adobe Photoshop, Adobe Indesign, Adobe Premiere Pro and Adobe XD.