Tools
How to create an image for Pinterest using Canva for free online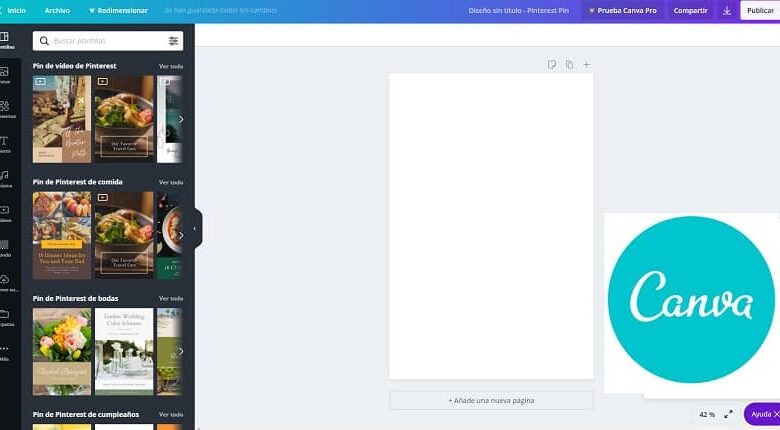 If you have a profile created on Pinterest and you use it as a commercial tool, you should know that the quality and originality of an image are key to better reach your potential customers.
People who work in such important digital marketing today know that Pinterest is a platform that generates a lot of traffic. That is why it is important that you know how to master this tool well in order to get the most out of it.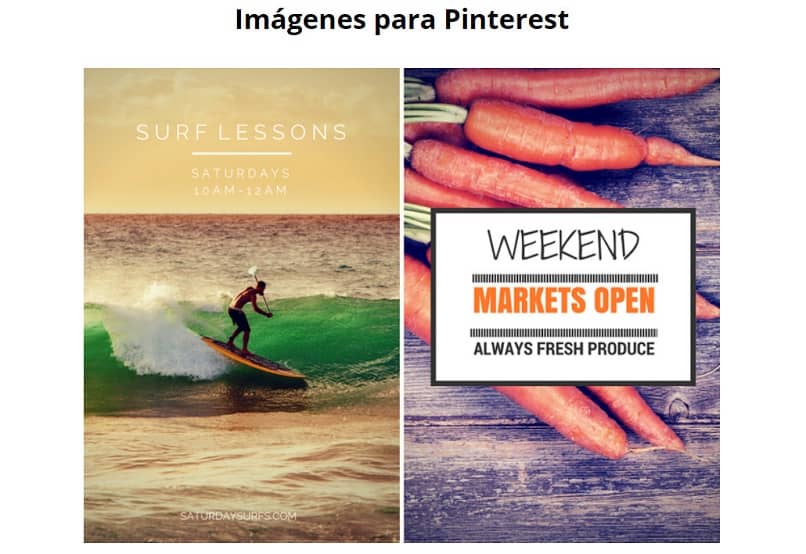 How to create a profile on Pinterest in a few steps
Creating an image for Pinterest using Canva is very simple to do, and you only need to follow a few steps. Are you ready to start?
To start you must have a profile created in both accounts, that is, on Pinterest and Canva, so let's first see how to create a profile:
Create a profile on Pinterest
To create an account on Pinterest, it will ask you to log in with your Google profile or with your Facebook profile . If you continue to use any of them, you will be accepting the terms of service and privacy policies of Pinterest.
In the next box you must complete it with your age. Write it down and click on Continue . It will take you to a third box in which you must enter a username.
Then you must click on Next . If you pay attention at the bottom of the box you have a legend where it informs you with which method you are being used and the name of the account that was used for it.
In the fourth box, it will ask you to determine your gender, that is, if you are a man or a woman. The next step is to complete your data with the language you speak and the country you belong to.
Finally, you must select at least five themes that interest you, such as makeup, fashion, decoration, dresses, dogs, pets, anime, etc. You have a huge selection of categories.
When you have selected at least five categories, click on Done to start using it.
Create a profile in Canva to start using it
Creating a profile in Canva is much simpler. You can create a profile using your Google or Facebook account and it will not ask you to enter any other information. After you have created your profile it will take you to a new screen to create an image.
Having a profile in Canva is free, but you can access its paid version for better quality and variety in the images it offers you. You can create an immense number of designs, as Canva offers you more than 100 (one hundred) templates to design whatever you want.
How to Create an Image for Pinterest with Canva Quick and Easy
Access Canva from a mobile device or from your computer. We recommend that you do it from the browser on your computer, as editing will be considerably easier from a large screen.
Log in if you haven't already. On the left of the screen you have an options menu. We are going to select the first one from the Create a design list and then choosing Pinterest from the drop-down list.
Or you can do it from the Pinterest home page by clicking Design a new image for Pinterest.
Either option will take you to the same screen. If you pay attention, on the left of the screen you have different sections to choose the type of pin you want to design:
Video
Food
Wedding
Birthday
All results
You can also add photos that are trending on Pinterest for you to edit, elements such as emoticons, frames, animations on photos , text for you to create one and below ideas on how to combine fonts with letter sizes, music classified by styles, default videos , borders of colors , upload files from your gallery such as images or videos, etc.
In the center of the screen you can see that you have icons on each page you create to copy it, delete it, add notes or a title.
You just have to let your imagination run wild, the template editor is extremely easy to use and instinctive. Now design your own pin. You can then upload the image or video to Pinterest from any device.