Tools
How to Create a Monthly Calendar Generator in Microsoft Excel – Very Easy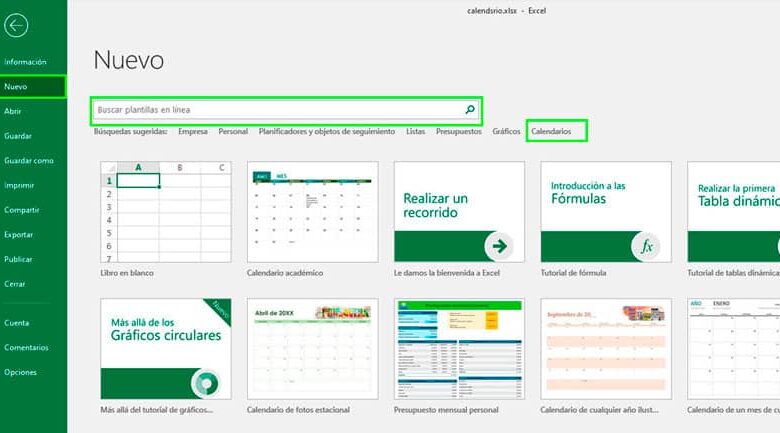 How to create a monthly calendar generator in Microsoft Excel?
You can create a calendar from scratch from Excel, but it can be a time-consuming job. This is why Excel has predesigned calendar templates available. There is a lot of variety, you can use annual calendar templates (12 months), monthly calendars, daily calendars and even notes.
Create a monthly calendar from scratch
If what you want is to create your own calendar from scratch, you must follow the following steps.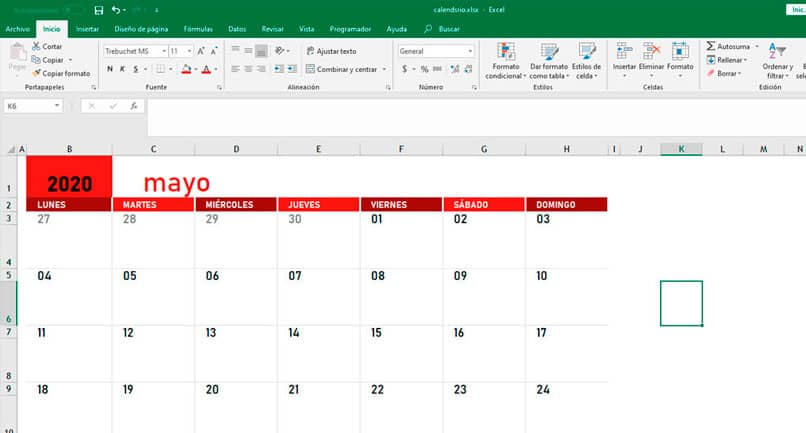 Put the current year in the first cell. To do this, enter the formula = TODAY (). Next to the year, put the name of the month in another cell with the formula = TODAY () and change the date format you want to display .
Add the days of the week in the next row. Use one cell per day. Keep the width of the cells the same for every day.
Select the entire worksheet, use the key combination Ctrl + E, and change the fill color of the sheet. Do this with the Fill Color tool on the Home ribbon.
Now change the borders of the boxes. You can select two cells (Example B3 and B4) and change the border to the color you want. Repeat this action 6 times for each Column and below each day of the week.
Once you get the initial chart you must copy it 12 times for each month of the year.
Put the dates of the year on the calendar. Enter the first two dates manually on the corresponding day according to the month. Now use the autofill function, select the two cells and drag the selection to the rest of the days of the week. Repeat this technique for the rest to fill in the rest of the months.
Leave a line blank to make annotations. The line that is available is used to make annotations throughout the entire month.
Change the appearance of the calendar.   Now you must shape the calendar, Change the font type and colors. You can adjust cells and even join cells to make the final result more professional.
For more advanced users, a predesigned calendar can be inserted into Excel from the CalendarMaker tool from Visual Basic. Even Microsoft offers sample code to implement it. The result is a macro that creates your calendar so you can implement it from scratch.
Download a calendar template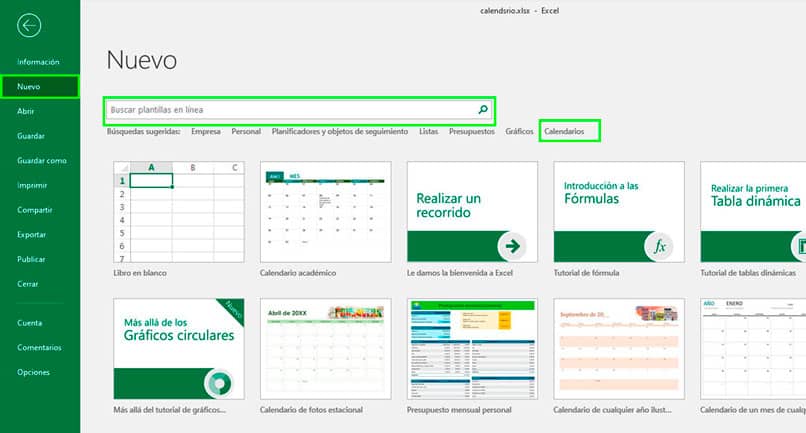 In the most recent versions of Microsoft Excel the start window shows a group of file formats with preview where you can choose which one you want. In the upper right part of the screen, the Calendars option is shown , click on it.
New calendar options are displayed and are all available templates that you can download. From social media calendars, to a perpetual calendar of the Chinese zodiac sign.
Once you select one, it is downloaded from the Microsoft Online platform, they are quite light files and in less than a second you will have the file available to edit as you want.