Windows
You currently do not have permission to access this folder in Windows 10

At some point we may experience the error "You currently do not have permission to access this folder " when trying to open a directory or file in Winodws 10. This is a very common error that mostly occurs after upgrading from Windows 7 or 8 to Windows 10. It usually appears when trying to access a particular folder or file, preventing you from entering, deleting or renaming your files and folders.
The problem appears to be caused by changes that are made when upgrading to Windows 10. It is also possible that you are using a user role inherited from Windows 7, which is not available in Windows 10. Consequently, the best way to Resolving this error is by correctly reassigning ownership of the folder or file.
Fix "You currently do not have permission to access this folder"
We will try to solve this problem in two different ways.
1. Grant Folder / File permission to all
With this procedure you can obtain permission to access a folder or file, granting permission to everyone.
# 1. Open File Explorer, right-click the error file or folder, and select Properties.
# 2. Now click on the Security tab and then on the Edit button .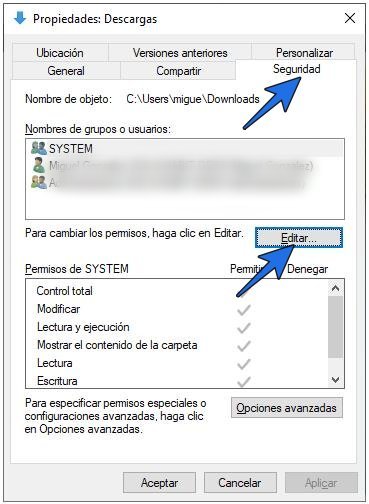 # 4. Click Add to add a new user.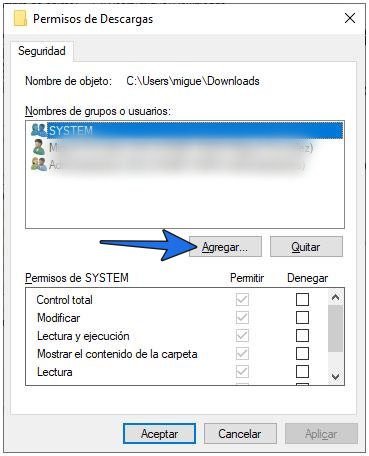 # 5. Type " All " in the box titled " Enter the object names to select ", and click OK.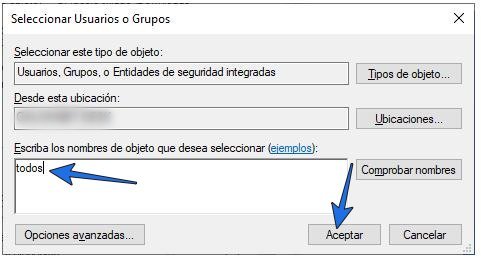 # 6. Now click Everyone under Group or user names.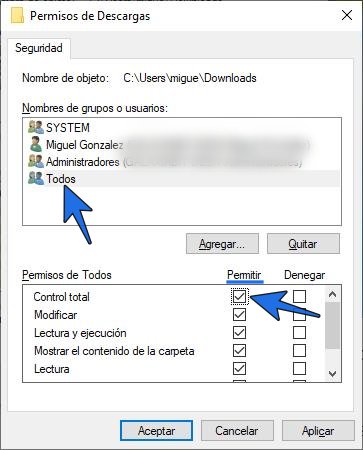 # 7. Check the Allow box next to Full Control and click OK to apply the changes.
With that you should be able to access the folder or file without problems. Try opening the item and it should work. If you can't, continue with the next method.
2. Take ownership from the Command Prompt
The above procedure is doable if you only have trouble accessing one or two folders. But it is inconvenient if you need to grant file permissions to several affected folders. In these cases, you can use the Command Prompt to take ownership of the Windows root folder.
# 1. Go to the start menu and type Command Prompt.
# 2. Right-click on the Command Prompt result and select " Run as administrator ".
# 3. Type the following command and hit Enter.
takeown / F "full path of the folder or drive" / A / R / DY

# 4. Restart your computer for the changes made to take effect.
That way, you should now be able to open all files and folders in Windows 10, without getting the message "You currently don't have permission to access this folder." The first method is useful if access is restricted to a small number of folders. Meanwhile, the second method is recommended when access to multiple folders is restricted.