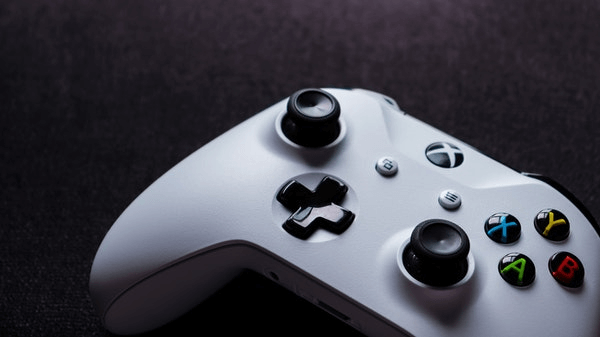 Xbox Live is an online video game service launched by Microsoft for its Xbox, Xbox 360 and Xbox One video game consoles. Through Xbox Live coverage for multiplayer videogames is offered , as well as it is possible to enter the Microsoft store and purchase titles for the aforementioned game consoles. It should be noted that as well as other Microsoft services, Xbox Live offers a free mode known as "Silver", while it also offers the option of paying a subscription called "Gold".
In addition to allowing multiplayer games, Xbox Live offers different functionalities that its users can access after creating an account. These functions range from the possibility of exchanging messages with other users, to the option of storing in the cloud. Another of Live's great attractions is the monthly launch of free video games for users with Gold membership.
Xbox Live services began operations in 2002 and since then it has become one of the coverage platforms for online video games with the highest number of subscribers. Here's what Xbox Live is and how to create an Xbox Live account.
Characteristics
Xbox Live stands out for offering first-rate services, however, over time these have been improved and added new functionalities to satisfy its users. Below are the main features of Xbox Live :
The main feature of Xbox Live is its online multiplayer support. This service is based on using multiple Microsoft servers in order to provide Internet coverage to platform users with access to multiplayer games compatible with Xbox Live.
Users with an Xbox Live account can access downloadable content for free or for a fee. This is possible through the Microsoft virtual store.
It has support for an online voice chat. This allows users to interact with other players inside and outside of video games.
Provides data storage in the cloud, a service that is free for Xbox One users and paid for Xbox 360. This storage can be used to store video games, downloadable content, and other file formats.
Allows you to install non-Microsoft applications on Xbox consoles to be used within them. Some of these apps are YouTube, Netflix, Crackle, web browsers, and others.
Many of its functionalities are enabled through the Xbox Live Gold subscription .
How does it work
Xbox Live works as a service platform integrated into the Operating System of the Xbox, Xbox 360 and Xbox One video game consoles (currently it is only working in the last two mentioned). In order for a user to have access to the different functionalities of Xbox Live on the respective console used, it is necessary for the user to previously create an Xbox Live account and log into the game console.
Once this is done, the user can have access to all the usual options of the platform and also add information to their profile that is useful to interact with other users or have access to social networks or payment options through the platform. . Likewise, Xbox Live accounts can be linked to other platforms such as Microsoft Windows.
How to use
To use Xbox Live and subscribe to Xbox Live Gold to use services such as Game Pass, it is necessary to create an account within its platform. Here's a step-by-step explanation of how to use Xbox Live and create an account.
First, you need to access the Microsoft's official page and go to "Create an account." Or go directly to this link:https://account.xbox.com/accountcreation
A new registration tab will then open. Here it will be necessary to enter an email account to create the user and then press " Next ".
Then the page will ask for a password to be entered for the account (it is important to add numbers and letters to be accepted).
After the above, a form will be displayed that must be filled in with the name and surnames of the user. When doing so, you must click " Next ".
New boxes will appear in which the user's date of birth and country of residence must be selected.
After entering all the information, Microsoft will send an email to the user's email account. Opening it will show a 4-digit code that will need to be copied and pasted on the registration page.
After entering the code on the registration page, you must click " Next ".
Finally, a Captcha will appear that must be resolved and then, just press " I accept ".
After finishing this process, it is now possible to log into Xbox Live through the different Microsoft supported platforms.
Advantages and disadvantages
Thanks to all its features, this Microsoft online service is one of the most successful of its kind, which is why it has become one of the most popular video game support platforms in the world. However, Xbox Live has some disadvantages over other competitors in the industry that are worth considering. Here is a balance of the main advantages and disadvantages of Xbox Live :
Advantage
It has stable and functional servers 24 hours a day, 365 days a year, so its users can make use of Xbox Live online services at any time.
All menus are comfortable and easy to use, so any user can easily integrate into your ecosystem.
Allows you to use the same account on different Microsoft platforms (Xbox 360, Xbox One, Windows 10 and more).
The platform receives offers for video games and all kinds of content on a recurring basis, so it is possible to save money when purchasing products for Xbox consoles through Xbox Live.
The cloud save service is one of the best out there and provides a large amount of space for video game storage.
Xbox Live Gold users have monthly access to free video games given away by Microsoft.
It has support in multiple languages.
Xbox Live has security protocols that protect the personal information of its users, so that people who add data such as credit card for payments, can be sure that their information will not be stolen.
The interaction between users is intuitive and comfortable.
Disadvantages
Not all games in the Xbox catalog can be played multiplayer without a Gold subscription.
The price of the Xbox Live Gold subscription can be quite expensive for some users.
It does not have as many options and services as its main competitor ; Sony PlayStation.