Windows
Write notes instantly with the windows 10 sticky notes app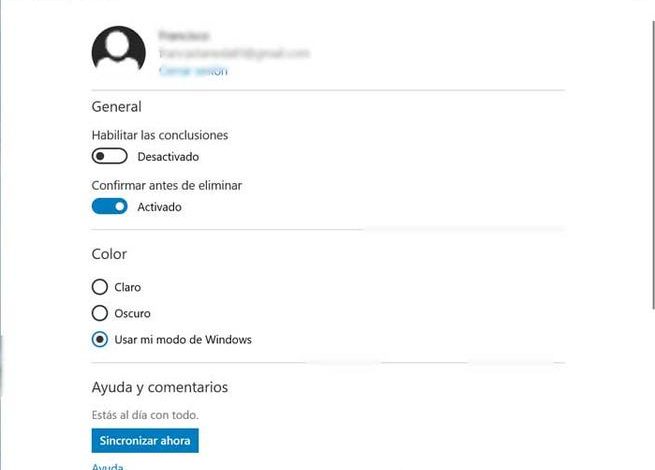 There are many occasions when we may need to take notes quickly and easily without having to use a pen and paper. They are situations in which we have to write down something quickly that we just remembered or we are talking on the phone and we need to write down a number or message. Thanks to the fact that we have a computer with Windows 10, we can use the Quick Notes application , with which we can take and save notes instantly and have them pasted on the desktop as if it were a post-it, and in this way be sure that we are not going to forget.
What is and what is the Windows 10 Sticky Notes for
The Quick Notes app comes natively installed in Windows 10 is a simple, agile and useful tool with which we can capture and add any text in small squares, with almost no possibility of editing, since we cannot change the font or size of the letter. Despite its simple appearance, its usefulness is maximum, since it will allow us to have any note always present on the desktop of our computer as if it were a post-it.
This application is extremely light and is a very fast alternative to other types of notes such as ColorNote or OneNote, immediately having notes available without having to navigate through menus or load the screen. We just have to open and write everything we need at any time.
How to use Sticky Notes
To access the Quick Notes application in Windows 10, all you have to do is open the start menu and write "sticky notes". Then the application will appear. Next, we must click on it to start using it. As soon as we have executed it, a note in the form of a post-it will appear on our desktop.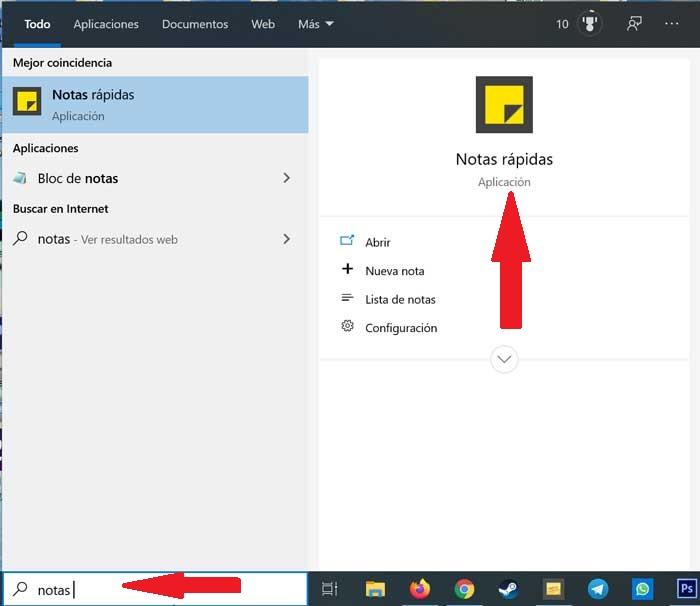 Once we have the application open, we can start writing what we need on it. At the bottom of the note we will see the few customization options that we will have. This way we will have the possibility to write in bold, italic or underlined. We can also use the strikethrough function, activate or deactivate bullets and even add an image.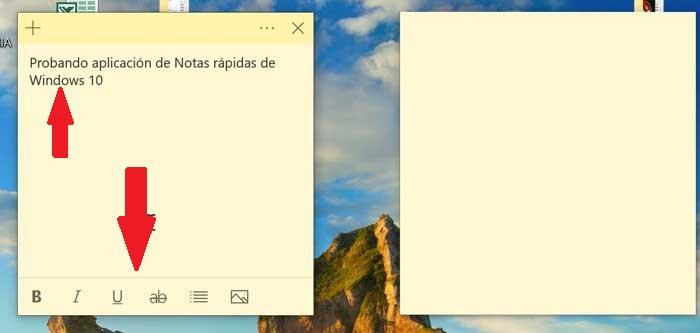 At the top of the note we will find three horizontal dots. If we click on them, it will give us the possibility to change the background color of our note, being able to choose between colors such as: yellow, green, pink, purple, blue, gray and charcoal. We can also open a new note by clicking on the plus symbol (+) and a clone of the same note with the same color will appear. Finally, we can delete our note or see the list of Quick Notes.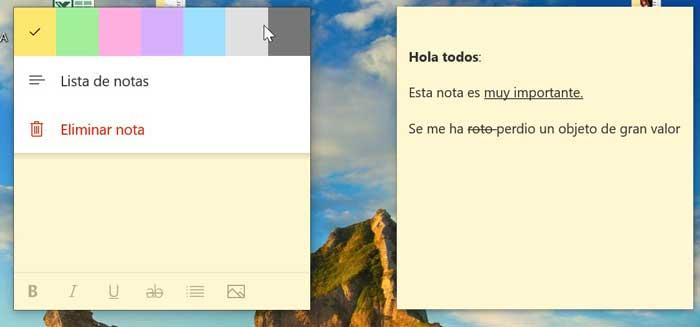 From the list of Quick Notes we can see a preliminary version of all the notes that we have open on the screen. So we can have them organized, being able to access them comfortably. In the upper right there is a small gear wheel that will allow us to access its Settings. From here we can activate or deactivate the conclusions, as well as keep the confirmation activated or deactivated before deleting a note. Finally, we can choose the color of the Quick Notes list, be it Light, Dark or use my default Windows mode.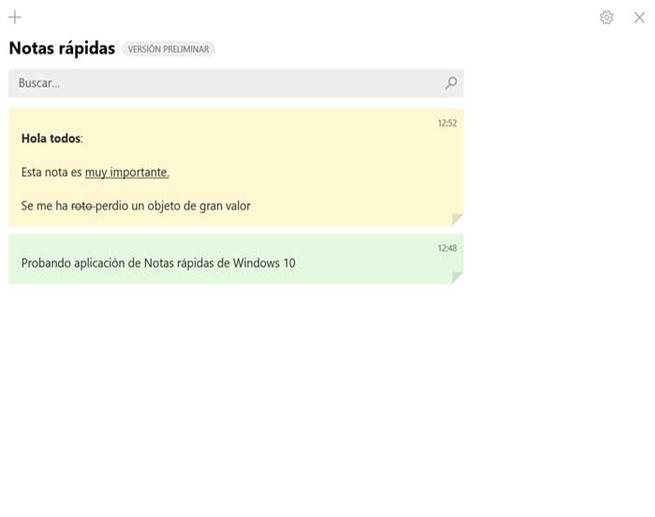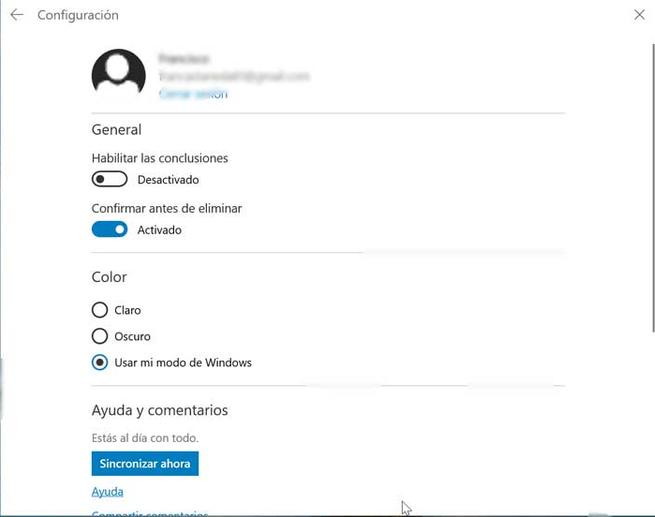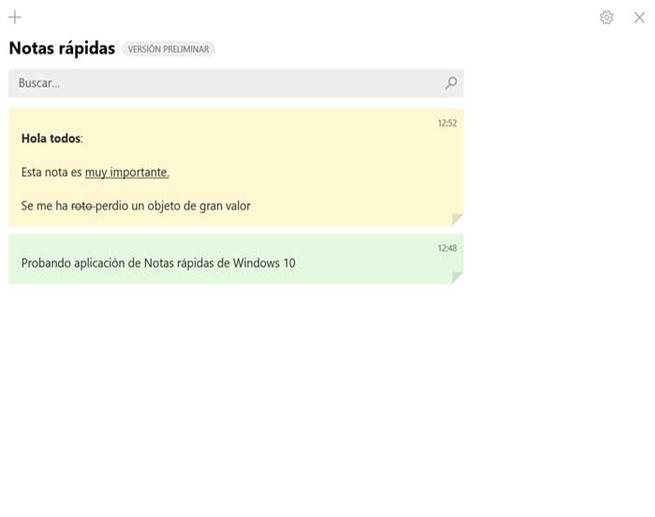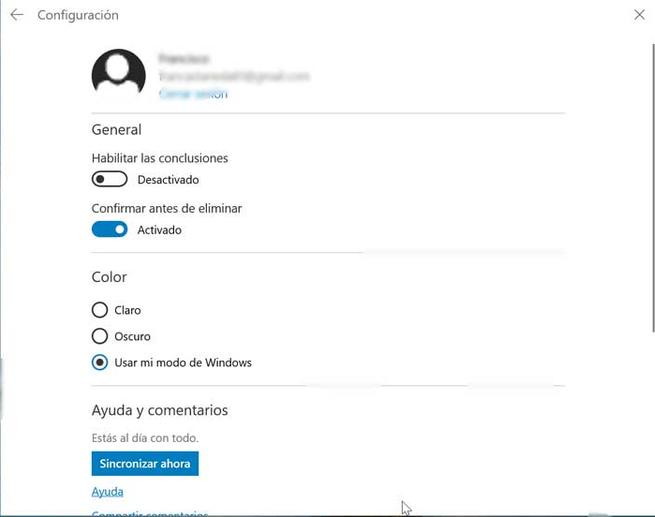 Once we decide to close the application, all the notes that we have written will be closed with it, so we will stop seeing them on the screen. But we should not worry about losing them, since they are saved automatically. In this way, everything we had will appear again when we open the application again.
Sticky Notes can be moved and placed anywhere on the screen where it is more convenient for us to have them with the naked eye. To do this we just have to click and drag. Although they cannot be fixed, they will be shown permanently when we reopen the application. In this way, they will always remain in the same place where we left them when we closed the application for the last time.
External applications as alternatives
If you see that the Windows 10 sticky notes are too simple and do not provide the utility and productivity you need, you can choose an external application:
Evernote : it is one of the most used note programs today, since it stands out for being multi-device, so we can consult any note that we have created from any compatible device such as Windows, Mac Os on computer and Android and iOS on mobile devices . You can download Evernote for free.
OneNote : it is a complete notepad, which stands out for its easy navigation and search, with which we can divide our notes into sections and pages to have everything completely organized as if it were an agenda. You can try OneNote and check that it fits the ones you need.