Windows
Windows 10 rtm 20h1 is clearer than ever with the latest update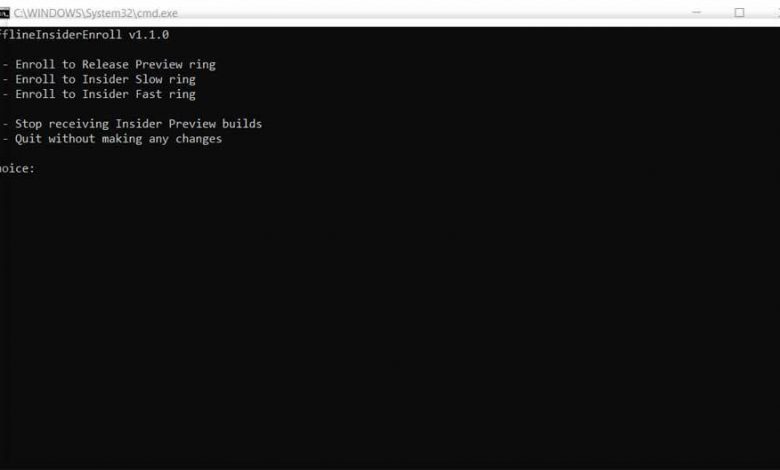 Although the rumors seem to have not been true, and we will have to wait a few more months to be able to update to Windows 10 20H1, the new version of Windows 10 is now ready. In December 2019, Microsoft began development of Windows 10 20H2, the second 2020 update for this operating system, leaving the development of version 2004 (20H1) in a final phase of development. And although the company has not admitted that it is the RTM, the truth is that it is clearer than ever.
On December 16, 2019, Microsoft released Windows 10 build 19041, a very small update, with hardly any new features and with several bug fixes. Nothing new. Although we expected to see a new build for the 2004 release, Microsoft changed the Fast Ring development branch to 20H2, leaving 20H1 exclusively on the Slow Ring, the Insider channel for more stable builds.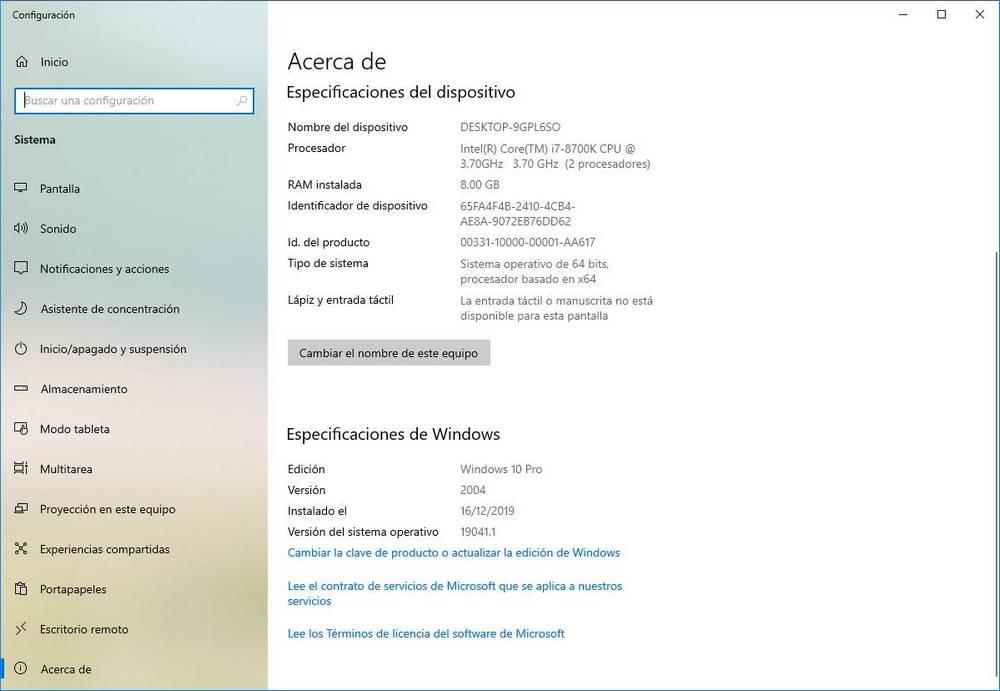 In addition to not bringing news (only bug fixes), not having a watermark and being exclusively in the Slow Ring, Microsoft still does not recognize that it is the RTM version. Probably to prevent users from updating en masse while it is yet to be developed.
But the truth is that it is clear. And more after seeing the latest changes that Microsoft has made on this version.
Windows 10 20H1 Build 19041.21
Users using Windows 10 build 19041 have just received a major update. Not only by its nature, since it is a security update according to the January security patches, but by the mere fact of maintaining the same build number to correct only security gaps.
The patch that Microsoft has brought to this update is KB4535550. This patch is responsible for correcting multiple vulnerabilities in various elements throughout the Windows platform and its frameworks:
Windows Input and Composition
Windows Graphics
Microsoft Scripting Engine
.NET Framework
Windows Cryptography
WSL (Windows Subsystem for Linux)
Windows Peripherals
File system storage systems
Windows Server
Thanks to this new patch, Insider users will be able to test the new operating system security update very well in order to detect any possible flaw and give Microsoft the possibility to fix it before bringing this new version of Windows to all users.
That it is the RTM does not mean that it is the version that arrives in April
Normally we are used to thinking that RTMs are the versions that finally reach users. However, it doesn't have to be that way. The RTM is the version that is sent to manufacturers, with time, so that they can prepare the equipment they are going to sell.
This means that build 19041 could perfectly be the RTM, but not the final version that will reach users. Microsoft could still apply changes (even bring some novelty already tested from 20H2, although it is less likely) for the launch of the 2004 version of the operating system. And this would also reach the users of this RTM through a post-launch patch.
In addition, we remember that there are still 4 bugs in Windows 10 20H1 that must be fixed before its final release:
BattleEye still doesn't work on Windows 10 20H1.
Delays when trying to update from a previous version, having to wait up to two hours for the process to start.
Start Code 10 error when using some USB 3.0 drives.
The optimize drives panel sometimes shows erroneous reports about the status of the disk or SSD.
Windows 10 20H1 will be a big update to Windows 10, full of improvements, changes and interesting news. Of course, according to the latest rumors, Microsoft could once again bet on a "Service Pack" model for 20H2, the second update of the year.
How to test Windows 10 RTM 20H1
Although there is still time to update to the new version of Windows 10, the most impatient users can already try the new features of this version.
To do this, all we have to do is sign up for the Windows 10 Insider program to start receiving these trial versions through Windows Update. We do not have to format or download any special version for it, just sign up, from the Settings> Update and security menu, to this Microsoft test program.
All we need to do is have a Microsoft Account in our operating system. However, if we do not want to log in with our account, this trick allows us to enter the Insider program without a Microsoft Account.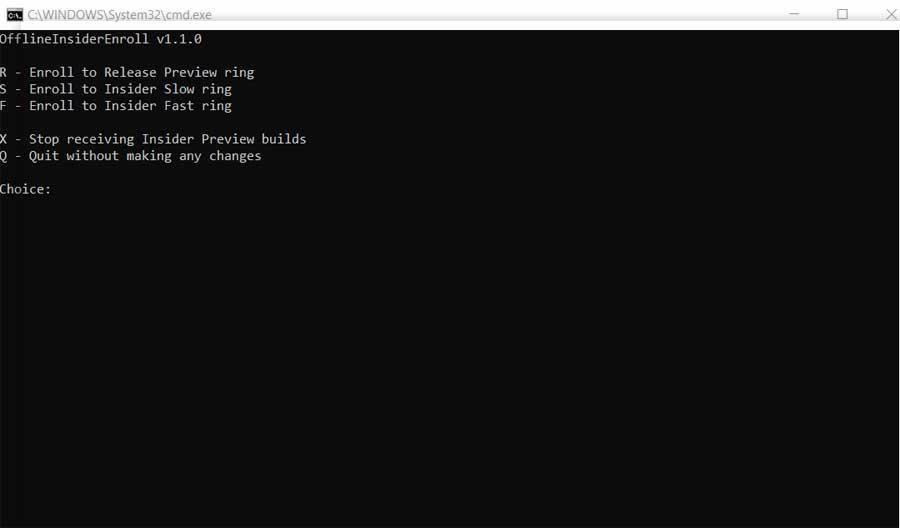 Once inside the Insider program, we only have to choose the Slow Ring (since if we stay in the Fast Ring we will receive the 20H2 builds) and look for new versions in Windows Update, nothing more.