Windows
Windows 10 build 21327 continues to debug update 21h2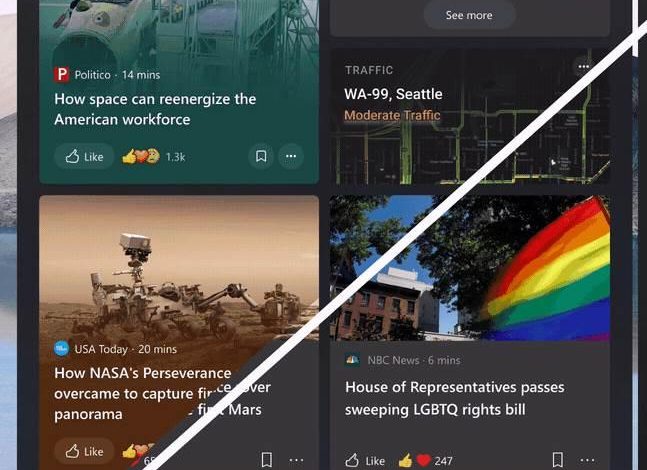 Although right now most of us have our eyes on the launch of Windows 10 21H1, Microsoft has been working one step further for some time, on Windows 10 21H2. This will be the second update of 2021, and will mark a before and after in Windows, introducing a large number of internal and aesthetic changes to continue to shape the future of the OS. Insider users targeted to the Dev channel can test these improvements and new features before anyone else. And, for a few hours, they can download the new Build 21327 to their PCs.
Just a few hours ago, Microsoft released the new Build 21327 within the Windows 10 Insider Dev channel. This new build is part of the RS_PRERELEASE development branch, which, although it is not specified which version it corresponds to, everything indicates that its changes will form part of Sun Valley, the 21H2 operating system.
This new Insider version has not brought great changes as we have seen other weeks ago, but it has introduced some important internal improvements like the ones we are going to see next.

What's new in Windows 10 build 21327
New look for News to interests
News and Interests is going to be the new great novelty that will come to Windows 10. What this novelty will do is enable a new drop-down panel within the operating system's taskbar so that from it we can see all kinds of news and articles about interest. It is an alternative to Google Discover, but using Bing as the engine.
Microsoft has taken advantage of this new build to introduce a series of cosmetic changes in this function. News now has a more vibrant color tone and is much easier to interact with. In addition, when we click on the button to see more news, the browser will open, and the new page will have larger cards.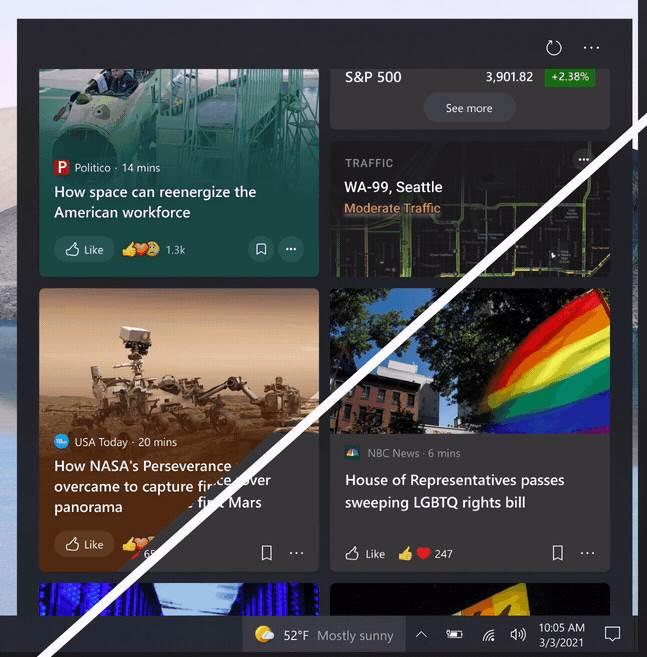 News & Interests is still a very limited experimental feature for Insider users, so not everyone will be able to use it yet.
Other changes
In addition to the previous change, which in the end is the biggest, we can also find two other relevant changes. On the one hand, we will find new icons of the system much more in line with the Fluent Design concept.
And on the other hand, on ARM64 machines, 64-bit PowerShell is now used by default.
Bug fixes in build 21327
Microsoft has also taken advantage of to correct a good number of errors still present in this latest compilation of the operating system:
Fixed a bug that affected the reliability of the Windows start menu in previous builds.
Fixed a visual glitch in the keystrokes of the touch keyboard.
Fixed bug with KANA input mode on touch keyboard.
Fixed a bug in the "paste plain text" option from the clipboard history.
Fixed a bug in the clipboard history that, when selecting an item, it would paste a different one.
Fixed issues on IME keyboards.
The IRQL NOT LESS OR EQUAL error should no longer appear when installing certain programs.
Fixed several bugs that cause the login window and DWM to hang.
Fixed an issue that appeared when one monitor was using HDR and the rest were using SDR.
Fixed a bug in the DPI scaling that could unexpectedly change the size of the windows.
Windows 10 no longer hangs if turned over while in tablet mode.
Fixed a bug that could cause a lag when recording games on 144Hz monitors.
Games no longer show stutter when playing.
Fixed an issue that caused errors when launching desktop applications on MSIX.
Windows 10 updates are no longer blocked at 88%.
Fixed several bugs that generated erroneous notifications.
Errors yet to be fixed
In addition to the bugs fixed, Microsoft has taken advantage of the release of this build to update the list of known and pending bugs :
They are investigating a bug that causes the update to hang for a long time for some users.
Live previews are not yet enabled.
Microsoft is still working to enable the new taskbar experience as soon as possible.
Investigating various issues that make News & Interests unavailable when logging in.
Sometimes the news from News & Interests cannot be dismissed with a pencil.
ARM64 PCs have issues with brightness, which suddenly drops to a minimum.
It is working on solving the problems with the Chinese text in the lunar calendar.
Work is being done so that the status information reappears in the update menu.
Windows hangs when connecting an Xbox controller.
Some computers with Bitdefender antivirus experience crashes and black screens.
WSL users will not be able to use the compute feature with the GPU.
Some users with Realtek network cards experience all kinds of outages.
The "About" page of the configuration is not available in this build.
Little by little, Windows 10 21H2 is taking shape, but there is still a long way to go. In the more than 6 months that remain before the launch of Sun Valley, Microsoft can still change a lot. Both as for well and for worse.