Windows
Windows 10 build 21277 arrives, the 2021 update takes shape

Windows 10 is a system that is in constant development. Although we did not expect to see more updates until after Christmas, Microsoft has surprised us with a new build for users enrolled in the Insider program. And not just any build, but one of the biggest updates we've seen in recent weeks, packed with (minor) changes and bug fixes. From now on, the new build 21277 is available , the new Windows 10 update that continues to improve this OS
This new Windows 10 Insider update is an RS_PRERELEASE update . Users who install it will go to this new update channel, a much more accurate channel than FE_RELEASE, which already has a version of the operating system on target. Users who upgrade to RS_PRERELEASE will not be able to return to FE_RELEASE, although Microsoft plans to upgrade all users to RS over the Christmas holidays.
This new build 21277 has come by surprise full of changes and improvements spread throughout the operating system. Next we are going to see the most relevant ones.
What's new in Windows 10 build 21277
The first of the changes comes specially designed for ARM users. From now on, Windows 10 users with ARM processors will be able to test x64 emulation by installing 64-bit applications from the Microsoft Store or from other locations. An important step towards universalization.
Another change is the arrival of versions 21.1 and 13.0 of Unicode Emoji, which include 200 new icons, adjust many of the existing ones and introduce the already well-known gender-neutral emojis. The emoji panel has also been improved, which we can launch at any time with the Windows keyboard shortcut + period.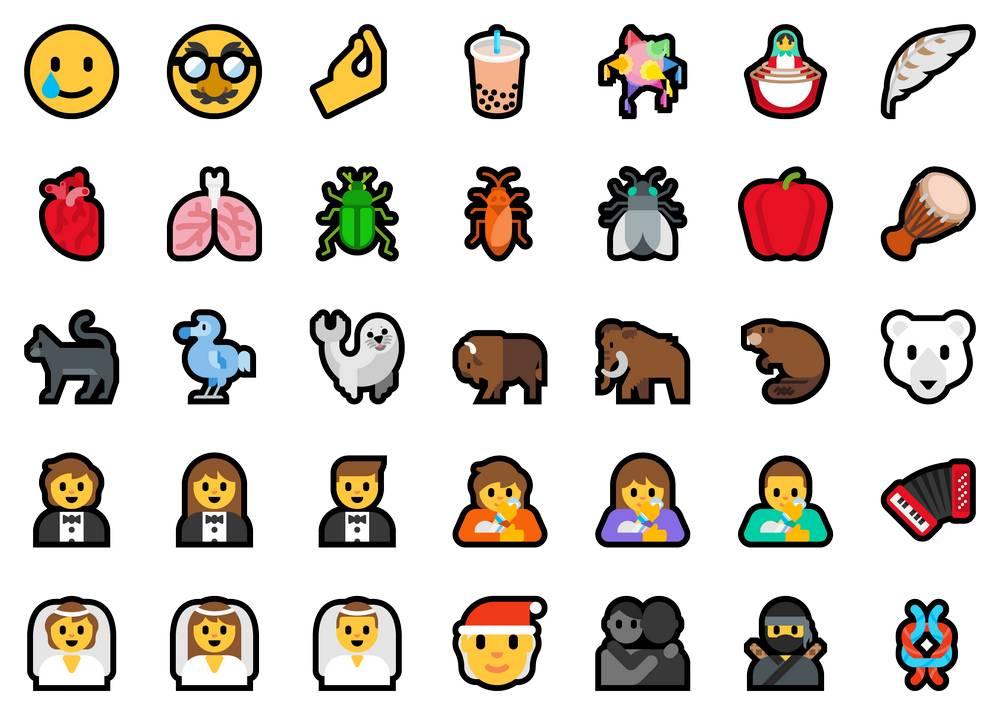 Other important changes that we can also highlight are:
New smoother animations when opening and closing windows.
The Windows clipping tool (Windows + Shift + S) now allows us to create a screen clipping and paste it into the folder we want from the file explorer to save the capture there directly.
The touch keyboard now has a split keyboard mode.
The Snipping Tool can now be uninstalled.
Task manager performance graphs improvements.
Changes in regedit to be able to use Control + Delete to delete words at once in the search bar or the names of the entries.
Improvements in Narrator when deleting several notifications at the same time from the action center.
Map application improvements.
Finally, we could not finish the list of news without talking about the one that, from our point of view, seems the best of all. From now on, folders in the start menu that only have one item will no longer appear as a folder, but the contents of the folder will be displayed directly. Having folders in the beginning still does not make sense, but at least now with this change we will eliminate most of them.

Bugs fixed in Windows 10 build 21277
In addition to the previous changes, Microsoft has taken the opportunity to fix a fairly large list of known bugs in the OS to make it as stable as possible:
Fixed error 0x80070426 when logging in with a Microsoft Account in various applications.
Fixed the bug that caused the results of a search in a folder to show the results within subfolders.
Fixed "Invalid directory name" error when opening a file from a saved search.
Fixed a bug where when doing a search within the browser and clicking the arrow next to a column heading to see the list of available filters, the column would get stuck.
The apostrophe in the tooltip for power options is now displaying correctly again.
Fixed a bug that caused Edge windows to clump together next to File Explorer on the taskbar.
Fixed a bug that could cause explorer.exe to crash when switching virtual desktop with a touch gesture.
Fixed an issue that could cause the acrylic effect to not display correctly when using the switch user option from the start menu.
Fixed a bug in the security icon that showed an alert despite not having pending alerts.
Fixed a typo in Settings> Privacy> Notifications.
Fixed a login configuration load performance issue that affected some users.
Fixed a bug that caused the ms-settings: signinoptions-launchsecuritykeyenrollment URI to not work.
Fixed a bug that caused the profile name and picture to suddenly disappear from Settings.
Fixed a bug that caused Windows Update to show that the power saving options were enabled when in fact it is not.
Fixed an issue that caused a message to appear unexpectedly when closing applications.
Printers with Japanese characters are working smoothly again.
Fixed a bug that showed a link to sync Windows background settings, although the feature is not available yet.
Fixed a bug that caused some applications to appear grayed out within the applications and features settings.
Fixed an issue that caused screenshots to not be saved when using WIN + Shift + S.
Fixed a problem that generated an IRQL_NOT_LESS_OR_EQUAL error when playing games.
Fixed an issue in the touch keyboard that caused keys to get stuck when dragging while holding Control or Shift.
The clipboard icon for the touch keyboard is now a normal size.
Fixed performance and reliability issues on touch keyboard.
Fixed several issues when using high contrast settings on the touch keyboard and its language list.
Improved Narrator support for the touch keyboard.
Fixed a bug in the touch keyboard that made that, after selecting an item from the history, we could not select another one.
Fixed a bug that caused the touch keyboard to crash when trying to enter passwords.
Fixed a bug in the touch keyboard that caused the process to hang after restarting explorer.exe.
Fixed various issues related to Japanese IME keyboards.
Various fixes and improvements in voice typing.
The login screen no longer appears when using dictation mode in airplane mode.
Fixed an issue that caused voice typing mode to not start listening.
Fixed an issue where if the voice typing mode was open, and the language was changed, it could start listening.
Fixed a bug that caused the close notification button to not work.
Fixed a bug that made the notification center appear blank.
Adjusted the margins of the notifications in the taskbar.
Fixed an issue that caused Focus Assist to malfunction and crash the Settings pages.
Fixed a bug that made the notepad icon not appear when opening the program from windir.
Fixed a bug that caused the PC screen to turn on after entering Modern Standby mode.
Fixed memory management and System Service Exception errors.
Fixed a bug that caused the performance tab of the task manager to not work correctly.
Fixed an issue that caused the Power Usage and Power Usage Trend columns in Task Manager to not display arrows correctly.
Errors to fix
Despite the large number of bugs and errors that have been fixed with the new Windows 10 build 21277, Microsoft still has a list of bugs that must be fixed before this build begins to reach all users en masse:
Some users with Active Directory accounts are seeing a message "Your PC had a problem and will restart in 1 minute."
An issue is being investigated that causes updates to hang for long periods of time when installing new versions.
The preview of pinned websites is not working. Neither does the new taskbar experience.
The new modern disk manager does not correctly display all the drives we have on the PC.
We do not know if this build 21277 will be the last Insider update of 2020 or if we will see another before the end of the year. Little by little, the 2021 versions for the operating system are taking shape, and the truth is that they promise. As long as all the issues still in these Insider builds are fixed.