Windows
Windows 10 build 20201 with fixes for games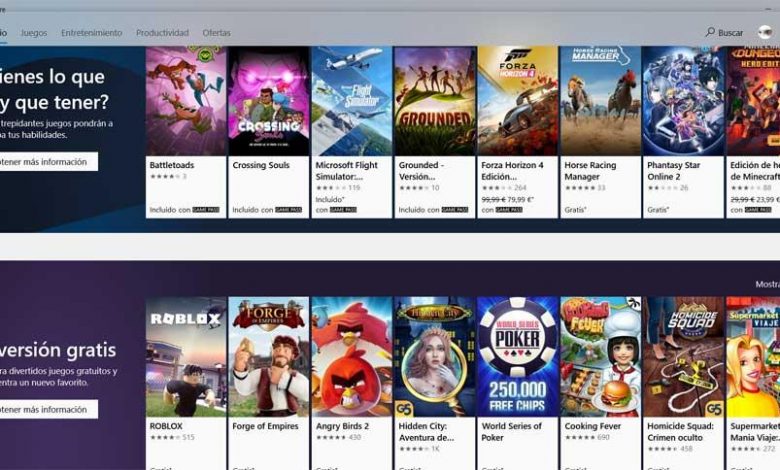 Microsoft is considered one of the great companies related to the software sector at the moment, not in vain Windows 10 is one of its star products. We are talking about the most used operating system on PCs in the world, with around 1 billion computers based on it.
It is for this reason, due to its enormous market penetration, so those of Redmond do not stop growing and improving their projects. Here comes into play and resoundingly, the aforementioned Windows 10. In fact, the firm does not stop working on the current version of it, as well as on the previous ones that are still supported, and on future versions. The latter is something that we do not stop checking thanks to the constant launches that are carried out.
This is the case that concerns us precisely in these same lines, specifically we refer to the launch of build 20201 of Windows 10. This was just made available to insiders just a few hours ago. And it is that Microsoft has been using the members of its Insider program for a long time so that they can test first-hand the most recent news and corrections that will later reach the whole world.
Bug fixes in Windows 10 build 20201
Fixes an issue where some Easy Anti-Cheat protected Microsoft Store games would not run. Therefore some of these may still need an update to resolve the issue.
Fixed an issue where the taskbar indicator indicated that the IME was on when in fact it was not.
Resolved a recent bug that caused HDR monitors to appear black when HDR technology was enabled.
They fixed a bug where the buttons to minimize, maximize or close windows stayed in their original positions after resizing a UWP application .
Resolved an issue where SetInputScope would not work if called after the application had run.
Other known issues in 20201
Investigated reports of the upgrade process crashing for long periods of time when trying to install a new build.
The same is the case with reports that the new taskbar for pinned sites is not working as it should.
They are working on a solution to enable the real-time preview of the tabs of the pinned sites on the bar.
An attempt is made to enable the new Windows taskbar experience for sites pinned here.
They want to fix an issue where these anchors don't show all open tabs for a domain.
They are working on a solution to solve the problems of synchronization of the Mail application with certain external mail services.
We want to fix an issue where Office documents open blank when run from File Explorer.
They investigate reports of some Office suite applications crashing or killing after upgrading to a new build.
Investigating reports of some computers receiving a bug check with error code KERNEL_MODE_HEAP_CORRUPTION.
We are fixing errors where the Configuration application crashes when opening the disk and partition manager.